Best Holiday Cookies for Anytime of Year
Mama's Snickerdoodles are simply enjoyable. They are fun to make and taste so good. But you know what makes them even better?
Sharing the experience of baking a simple cookie with kids. I think Snickerdoodles are the perfect cookie to bake with kids because they can be interactive. Not only do you have the making of the dough, but they get to get in there and play… making balls of dough and rolling the balls of dough in the cinnamon and sugar. Playing with food spells out fun for just about any kid I can think of.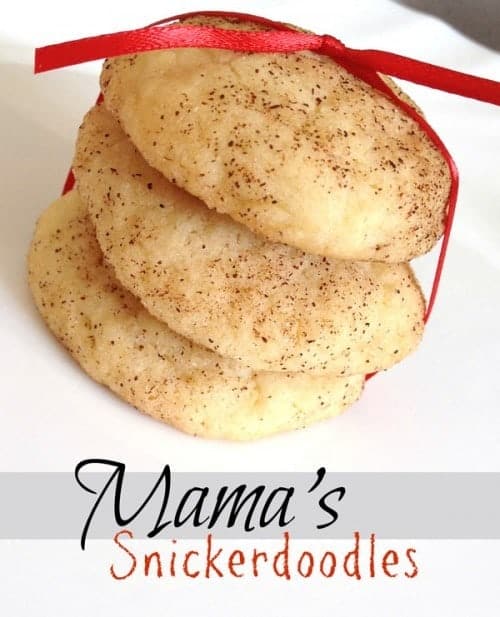 These cookies come off the baking stone in sheer perfection and get an A+ rating all around.
Baking with my kids is so much fun, and teaching them an easy peasy recipe that they can make with little assistance is even better.  My daughter baked up these divine treats with just a little supervision and a request to make them again next weekend.
Her brother even said she did an amazing job and asked if she could make some more.  Now, if you're at all familiar with the dynamics of brother-sister relationships, you know that is super high praise!
I've been making these Snickerdoodle cookies the same way since I was a young girl myself, which makes it even more meaningful to see my 10-year old baking away.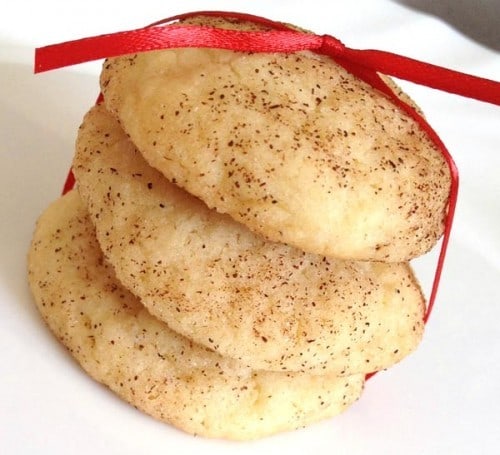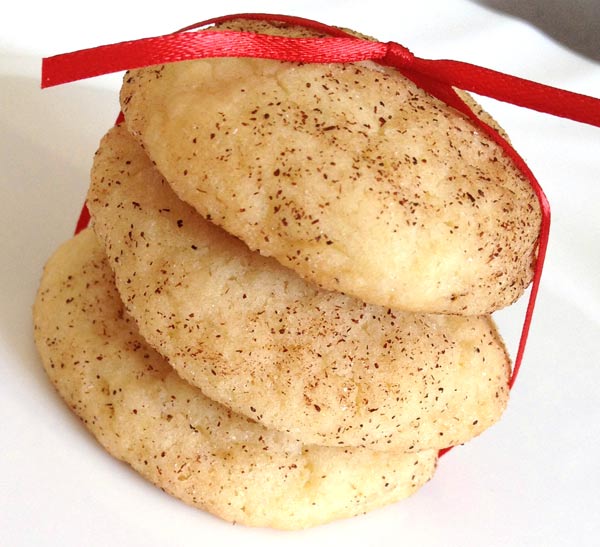 Good luck eating just one!  They are SO good and tasty.  It is a wonder how such a simplistic cookie can be SO good.  But, they are.  These cookies will not last long… so eat them while you can. 😉
Print
Mama's Snickerdoodles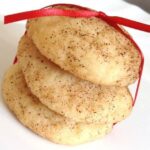 Author:

Jessica, AllSheCooks.com

Category:

Cookies
Ingredients
Ingredients:
1 1/2 cups sugar
1 cups softened butter
2 eggs
2 teaspoons vanilla
3 cups flour
1/2 teaspoon salt
1/2 teaspoon baking soda
1/2 teaspoon cream of tartar
Topping:
3 tablespoons sugar
2 teaspoons cinnamon
Instructions
Combine sugar and butter in a mixing bowl either using a mixer or one of my favorite wooden spoons. One the mixture is nice and smooth, add the eggs and vanilla. Beat or mix again until a smooth consistency is attained.
In a separate bowl, mix together dry ingredients. Slowly stir those into the butter mixture until cookie dough is well mixed.
Mix together the sugar and cinnamon for the topping either in a bowl or on a plate. I like to do this on a plate and then roll the cookie dough balls through it.
Preheat oven to 375 and lightly spray cookie sheets with cooking spray.
Now for the fun part! Roll batter into 1-inch size balls. Recipe will make about 72 small cookies. (Trust me, you will want this many!) Once you have rolled out all of the dough into 1-inch balls, you are ready to roll the dough in the sugar mixture:
Place the cookies on cookie sheets. If you are using baking stones, do not spray with cooking spray! Then, when your cookie sheets are loaded, place the Snickerdoodles in the oven for 8-10 minutes.
The following two tabs change content below.
Latest posts by Jessica McCoy (see all)