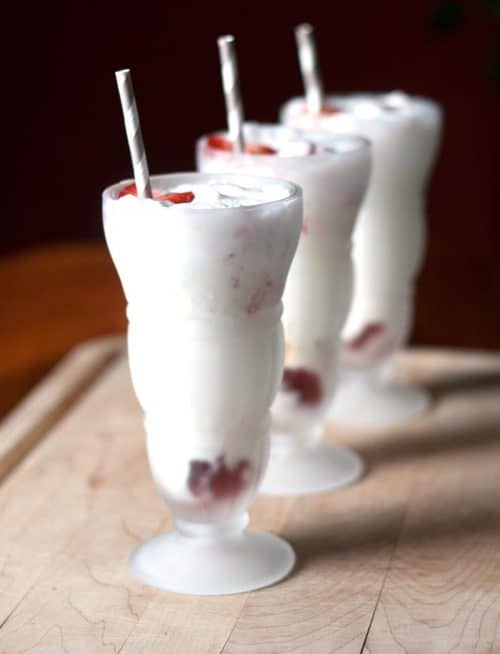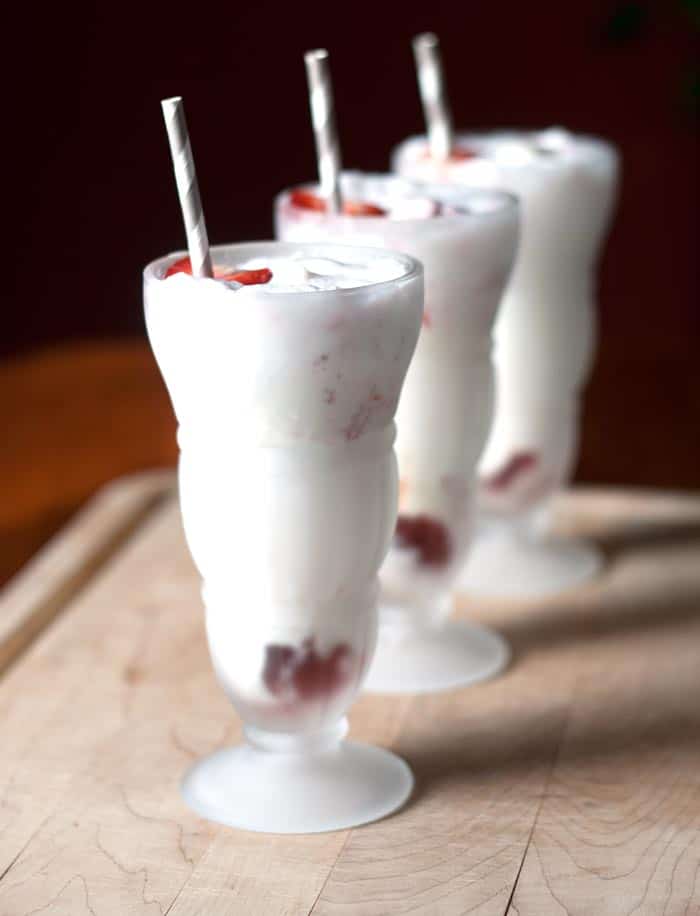 Who doesn't like ice cream, right?
Ice cream is a staple in our house.  Probably shouldn't be.  Okay… it really shouldn't be, but it is.  We L.O.V.E. ice cream.  Can't get enough of it.
When I was a kid, we'd get ice cream as a treat, divide it up between the four of us and it would last one, maybe two days.  Until the next time we bought ice cream.  Which wasn't every day.
In our house, if there is not ice cream in our freezer, it's on the grocery list.  We rarely go a week without having ice cream on hand… although I do have to say that we don't seem to be going through as much of it lately.  Small miracles.
We do a lot of shakes.  Make root beer floats.  Ice cream sundaes.  And plain ole ice cream.
And now, we make Strawberry Ice Cream Sodas.  Yum!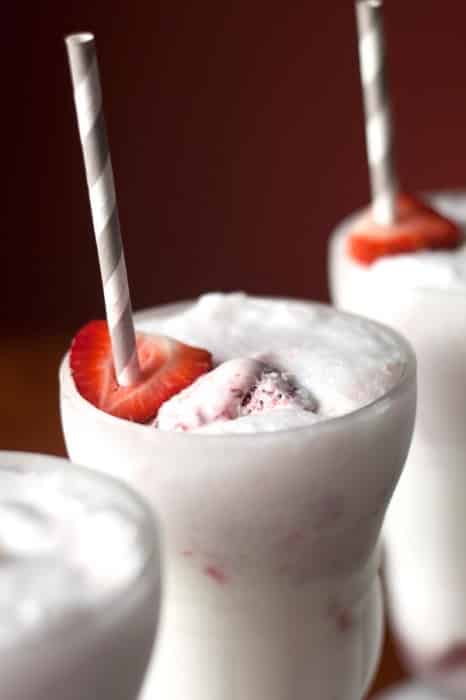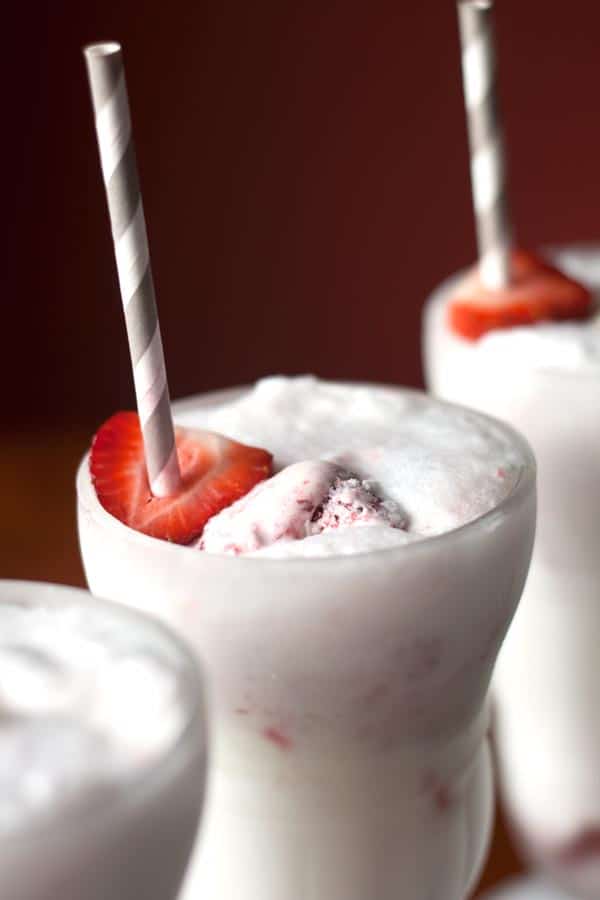 You know I like simple recipes, and this is another super simple treat.  Kinda like those Shamrock Shakes and Chocolate Clusters.  Easy does it.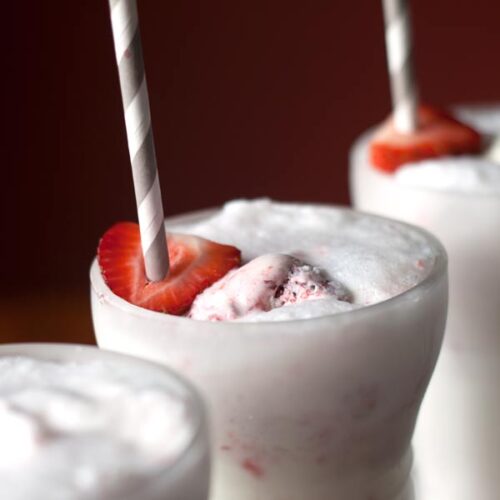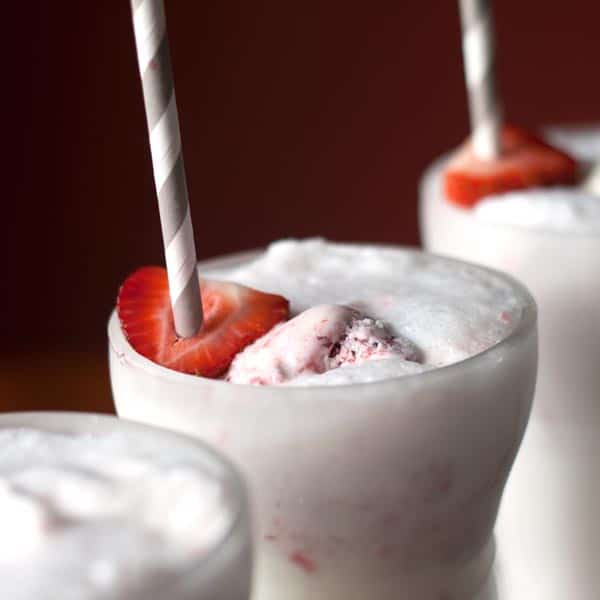 Strawberry jam, strawberries, a touch of heavy cream, strawberry ice cream, and your favorite lemon-lime soda (or cream soda).  Personally, I'd go for the lemon-lime… but I can see how cream soda would add a certain pizazz.
Now, what are you waiting for?  This is a sweet and simple treat that anyone (and I do mean ANY.one!) can make.  If you're a strawberry fan, you'll love it.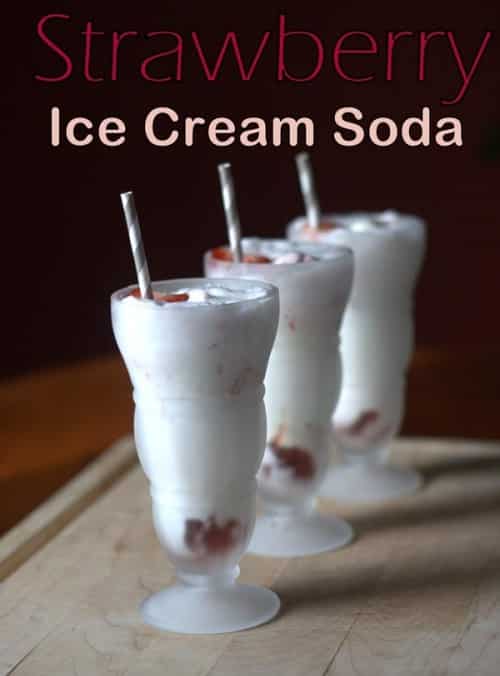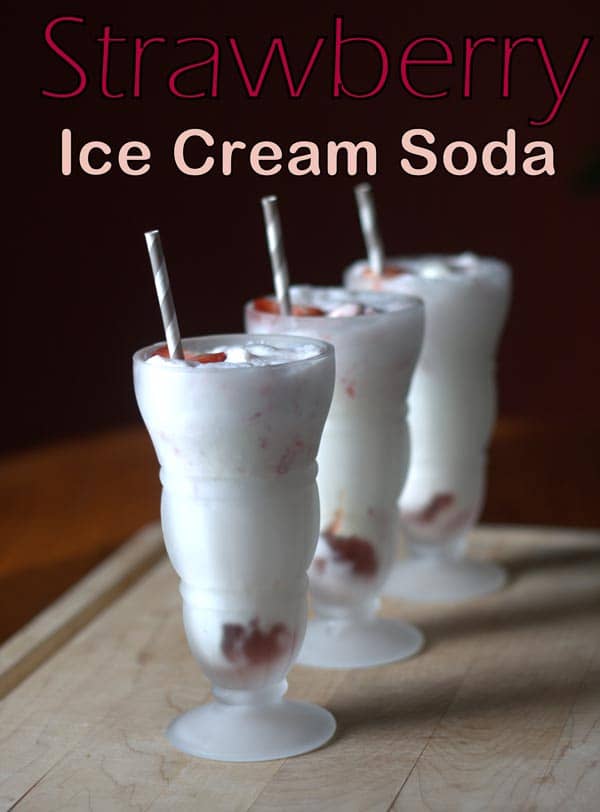 Print
Strawberry Ice Cream Soda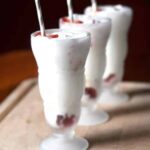 This recipe makes a single serving. Multiply to make more than one.
Author:

Jessica, AllSheCooks.com

Category:

Dessert
Ingredients
1 tablespoon strawberry jam
1-2 strawberries, sliced or chopped
Splash heavy cream
2 scoops strawberry ice cream
Lemon-lime soda (or cream soda)
Instructions
Add ingredients in order listed to a tall glass, adding the soda last.
The following two tabs change content below.
Latest posts by Jessica McCoy (see all)