A long time ago, while traveling in Europe, I was introduced to a mouth watering amazing sandwich.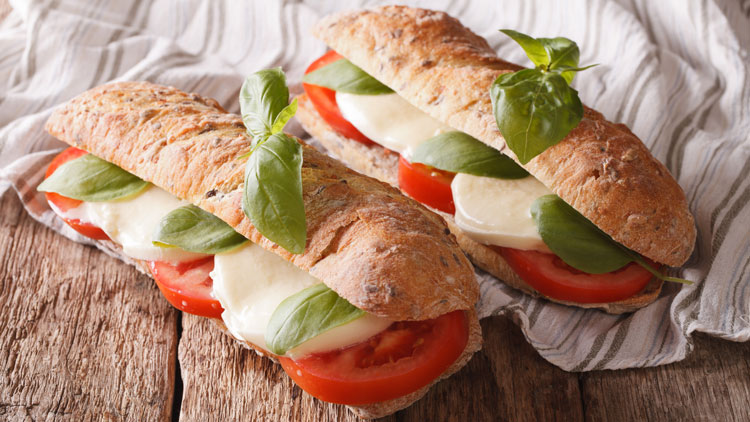 The Caprese Sandwich is smack full of fresh flavor, from the Mozzarella cheese to the tomatoes, to basil. Drizzled with a touch of balsamic vinegar, and served on a roll, you'll want try this for lunch soon.
If you love the flavor of Caprese goodness, you'll also love Caprese Pasta Salad with Sausage, Caprese Salad Recipe and especially our Caprese Flat-Bread Pizza.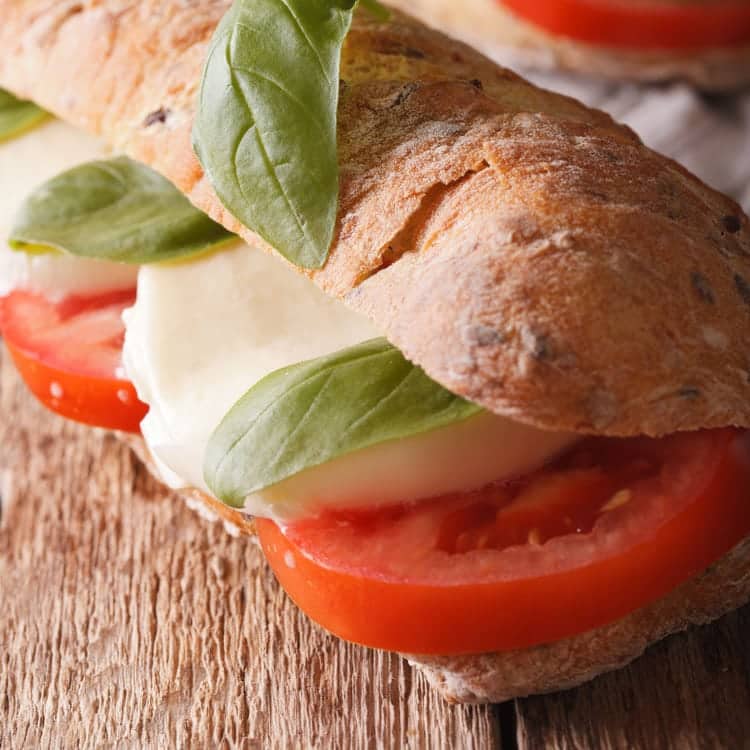 I remember first having a Caprese Sandwich at a little deli. I can't for the life of me remember exactly where it was at, but I think it was on the way to Verona from somewhere else in Italy. Yeah, this was quite a while ago. What I do remember is the sandwich... and every since, I have loved the combination of a cheese and tomato vegetarian sandwich.
If you have a backyard garden, Caprese Sandwiches are even more special. We're talking fresh flavor with tomatoes picked straight from the vine. Yum.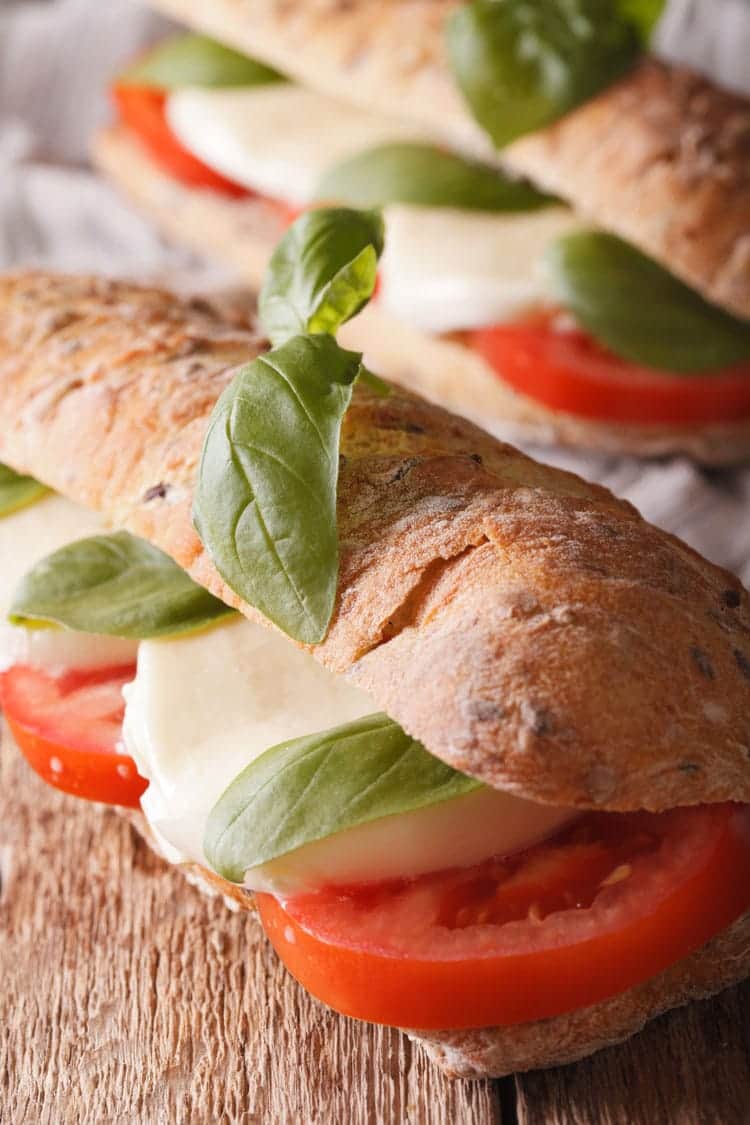 Don't forget to share this easy Caprese Sandwich recipe and follow along with us on Facebook.
Recipe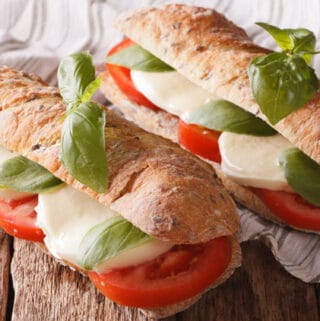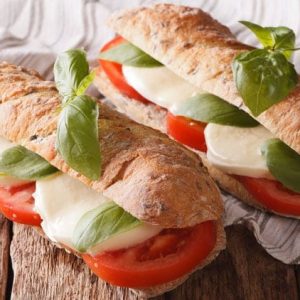 Caprese Sandwich
You'll love this easy Caprese Sandwich recipe. It's a simple taste of Italy that you can make right at home. One of the best sandwich recipes around.
Ingredients
1

Tomatoes

sliced

Mozzarella cheese

sliced

Balsamic vinegar

Rolls
Instructions
Assemble sandwich, layer tomatoes, Mozzarella cheese, and basil. Drizzle with Balsamic vinegar.
Nutrition
Calories:
22
kcal
Carbohydrates:
5
g
Protein:
1
g
Fat:
1
g
Saturated Fat:
1
g
Sodium:
6
mg
Potassium:
292
mg
Fiber:
1
g
Sugar:
3
g
Vitamin A:
1025
IU
Vitamin C:
17
mg
Calcium:
12
mg
Iron:
1
mg