Do you love all of Ben and Jerry's ice cream flavors?
There are some like Cherry Garcia ice cream that I absolutely can not get enough of. And because I love it so much, I'm going to love making what I think is the best homemade ice cream recipe again and again.
Cherry Garcia Ice Cream
Serve this up in a yummy chocolate ice cream bowl, add some cherries and you've got yourself the perfect dessert recipe.
Of course if you're not in the mood for ice cream, you can always try our almost famous Banana Cream Dessert, Fruit Pudding, or in keeping with the cherry idea behind this post–Cherry Crepes.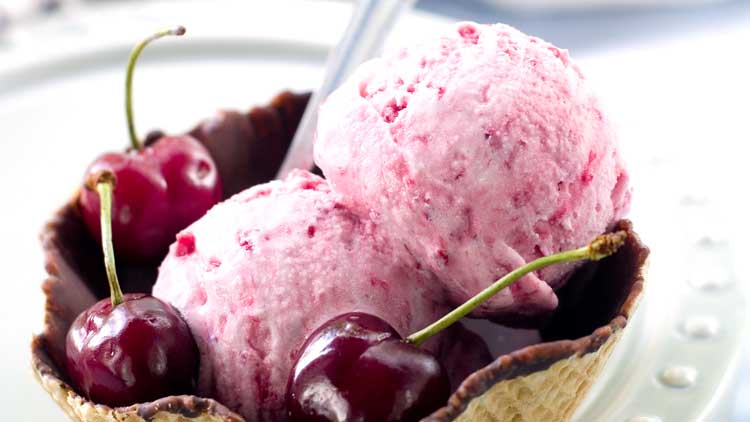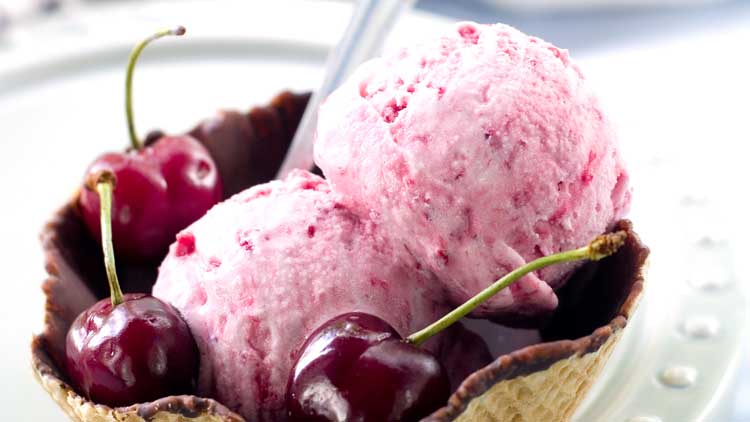 Best Homemade Ice Cream Recipe
Besides a few ingredients from the store, all you need to make Cherry Garcia ice cream is an ice-cream maker. Our KitchenAid ice cream maker is amazing. It's easy to use and the ice cream always turns out fantastic.
Don't be intimidated by the idea of making homemade ice cream.  It isn't difficult at all.  Mix the ingredients together, and let the ice cream maker do the rest of the work.  It's really that easy.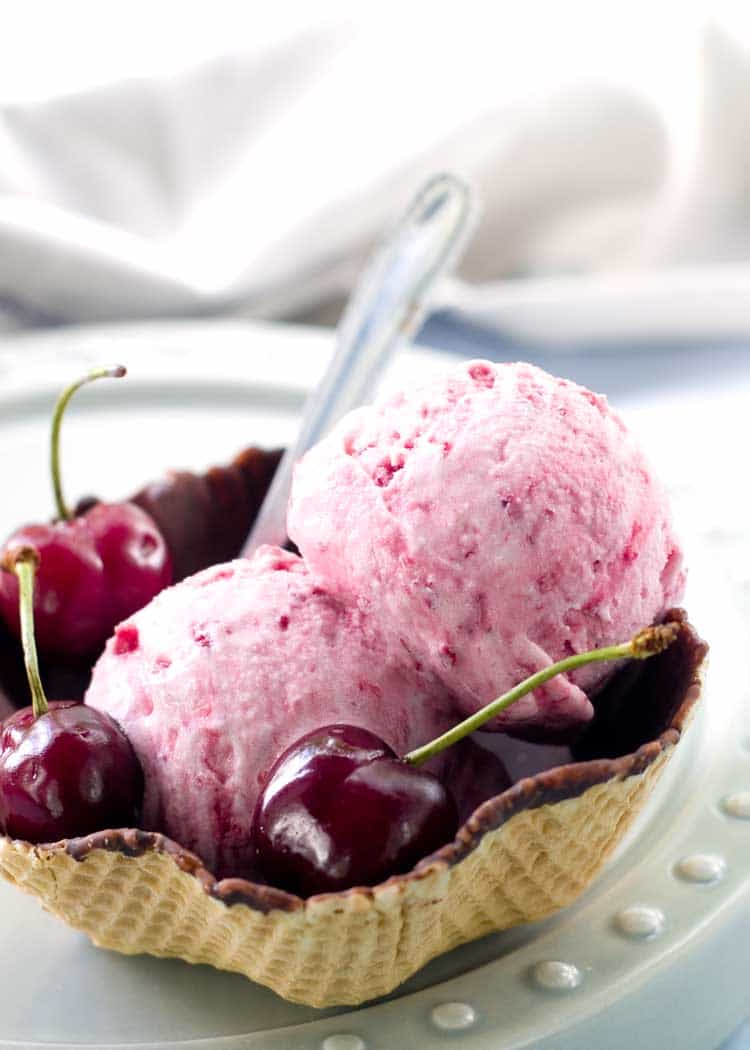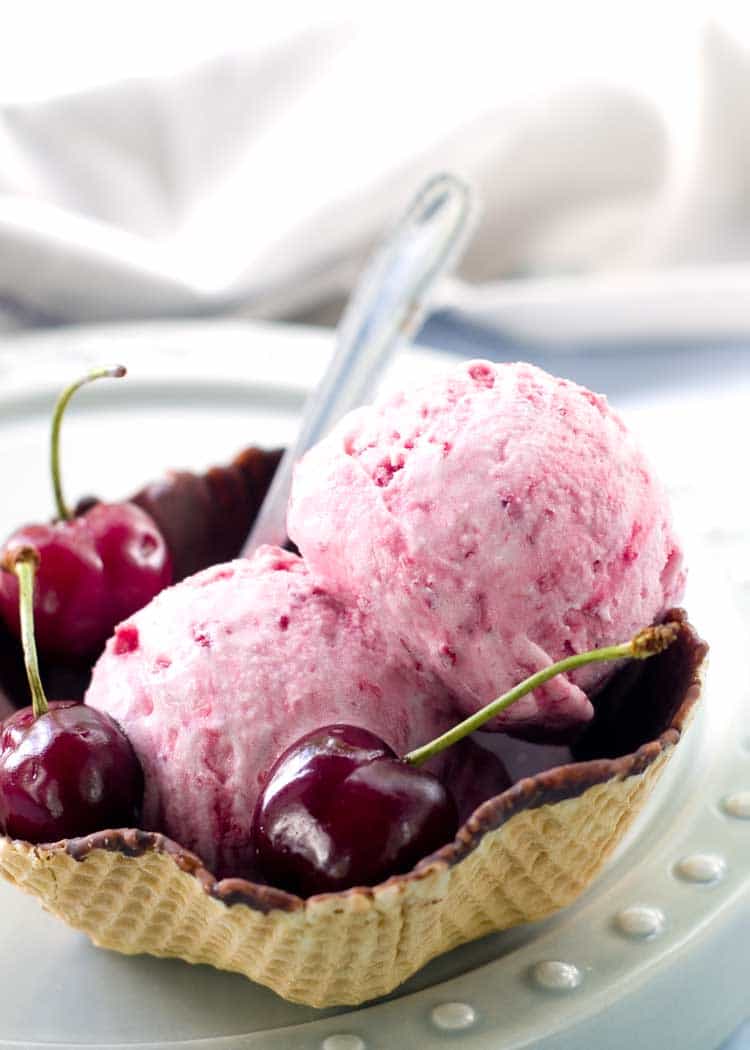 Print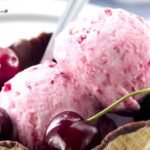 Get more amazing copycat recipes here or buy restaurant gift cards online and go out to enjoy your favorite restaurant meals. They also make perfect gift ideas!
Save
The following two tabs change content below.
Latest posts by Jessica McCoy (see all)