Christmas is probably my favorite time of year.  I love the decorations, the family get-togethers, and giving people gifts!  I am not an enjoyer of the shopping at all for eleven months of the year but when it comes to Christmas time, I love going out and finding gifts that are going to make my family happy.
One of my favorite things to do is give homemade gifts, which of course for me, means you're getting something from my kitchen!  Which normally means cookies 🙂  I love packaging up dozens of cookies in cute little Christmas boxes to give out to the siblings, neighbors and friends.  Seriously, is there anything better than opening up a box full of delicious goodies?
So whether you are giving homemade gifts this year or participating in annual Christmas Cookie Exchanges or just need some great cookies to leave out for Santa, we've rounded up 85 of the best cookies out there!  If you thought you had already decided on a cookie recipe for this year, you might want to think again! You're bound to find a new favorite here!!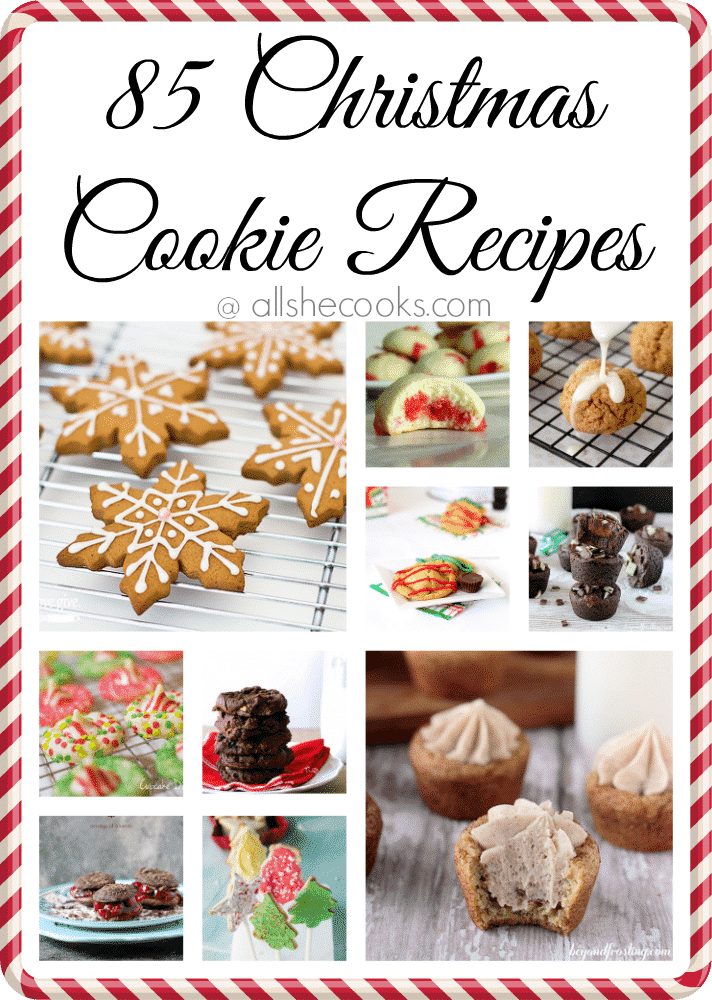 7-Layer Rainbow Cookies
Brown Sugar Cinnamon Coconut Cookies
Butterscotch Pudding Triple Chip Cookies
Buttery Toffee Walnut Cookies
Caramel Apple Snickerdoodle Cookies
Cherry Cordial Blossom Cookies
Chocolate Butterscotch Cookies
Peanut Butter Frosted Chocolate Chip Sugar Cookie Bars
Chocolate Dipped Mint Oreo Cookies
Cinnamon Roll Cheesecake Cookies
Cookies & Cream Crunch Cookie Bites
Cranberry Orange Pecan Cookies
Cream Cheese Swirled Red Velvet Cookies
Creme De Menthe Chocolate Pudding Cookies
Dark Chocolate Andes Cookie Cups
Middle Eastern Date-Filled Cookies (Ma'amoul)
Double Chocolate Peanut Butter Cookies
Double Dark Chocolate Mint Chip Cookies
Double Peanut Butter Surprise Cookies
(flourless) Fluffernutter Thumbprint Cookies
Ginger Molasses Maple Cream Sandwich Cookies
Ginger Snap Cookies with Lemon Cream Cheese Frosting
Healthy Chocolate Chunk Molasses Gingerbread Cookies
Insanely Delicious Turtle Cookies
Lebkuchen Recipe – Gingerbread Cookies from Germany & Austria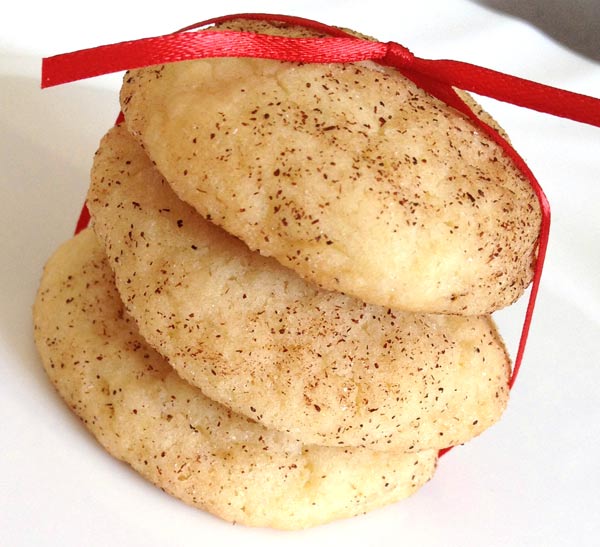 Maple Snickerdoodle Cookie Cups
Mexican Chocolate Thumbprint Cookies
Mini Maple-Cinnamon-Walnut Turnover Cookies
Orange Chocolate Spice Cookies
Peanut Butter Chocolate Mounds
Peppermint Cream Thumbprint Cookie
Peppermint White Chocolate Shortbread Cookies
Pumpkin and Candied Pecan Rugelach
Salted Caramel Hot Chocolate Cookie
Shortbread Christmas Mice
Soft Chewy Peanut Butter Cookies
Dutch Windmill Cookies or Biscoff Cookies
Spiced Browned Butter Chocolate Chip Cookies
Toffee Almond Snowball Cookies
Vegan Fruit and Nut Ginger Cookies
White Chocolate Cranberry Oatmeal Cookies (with browned butter)
White Chocolate Molasses Cookies
The following two tabs change content below.