Searching for the all-time best Christmas cookies? We've got you covered. From simple family favorites to elaborate gift-worthy treats - there's a cookie for everyone!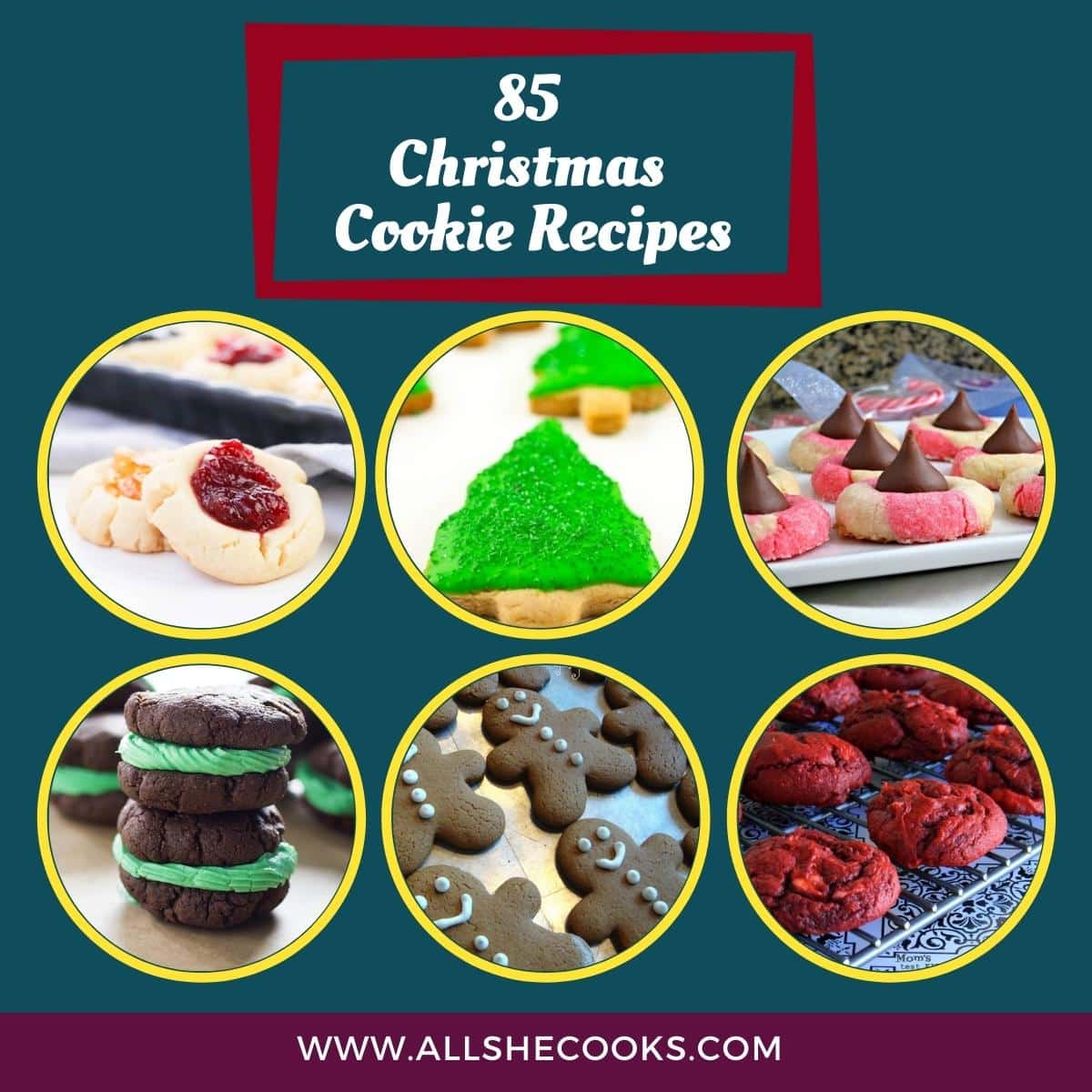 Christmas is probably my favorite time of year.  I love the decorations, the family get-togethers, and giving people gifts! 
I am not an enjoyer of the shopping at all for eleven months of the year but when it comes to Christmas time, I love going out and finding gifts that are going to make my family happy.
One of my favorite things to do is give homemade gifts, which of course for me, means you're getting something from my kitchen!  Which normally means cookies 🙂 
I love packaging up dozens of cookies in cute little Christmas boxes to give out to the siblings, neighbors and friends.  Seriously, is there anything better than opening up a box full of delicious goodies?
So whether you are giving homemade gifts this year or participating in annual Christmas Cookie Exchanges or just need some great cookies to leave out for Santa, we've rounded up 85 of the best cookies out there! 
If you thought you had already decided on a cookie recipe for this year, you might want to think again! You're bound to find a new favorite here!! 
85 Christmas Cookie Recipes
 I hope you've found the Christmas cookies of your holiday dreams here. Be sure to check out these other fun holiday ideas too: