The Best Pear Preserves
Fall is all about preserving. Preserving food that you can enjoy all year long, picked at the peak of perfection--just when it tastes the freshest.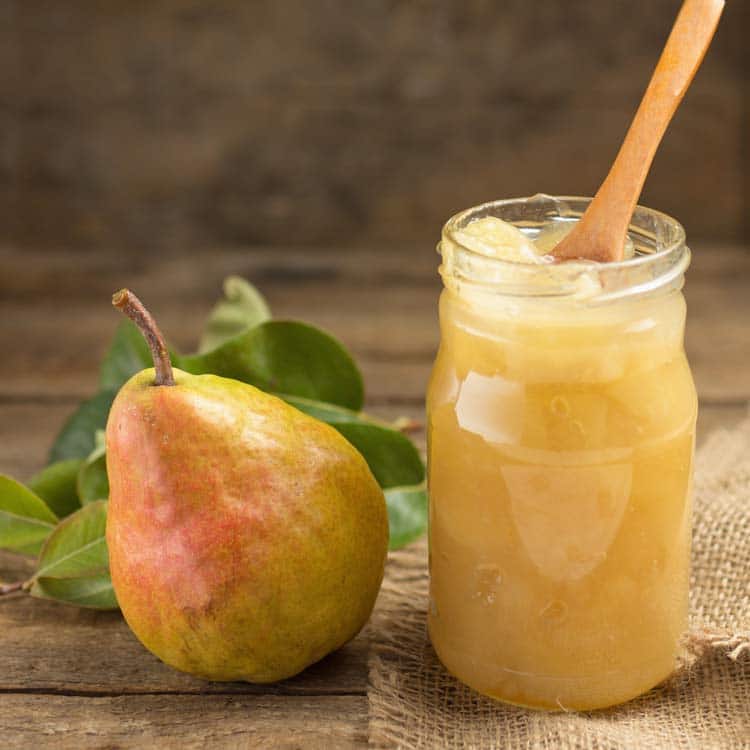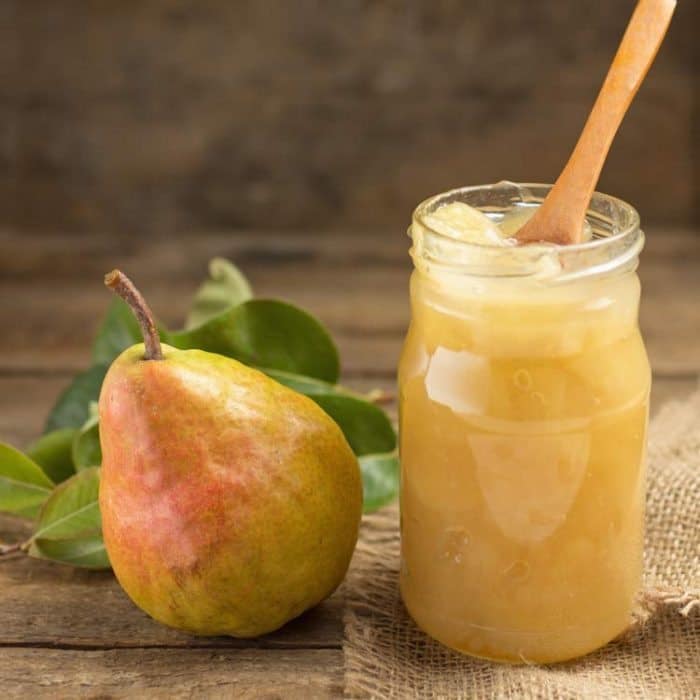 Pear preserves are perfect for slathering on toast or the perfect biscuits. We also love it with yogurt, added as a substitute in our Apple Cheesecake Parfait, or served up with our favorite pork chop recipe.
Pear Preserves recipe is easy to make and even easier to eat. So, be sure to add this recipe to your list of favorite fall foods to preserve.
That's the thing about harvesting time. We get to see the fruits of our labor lined in rows in the pantry, and we get to taste the fresh flavors of our work every time we make a recipe that includes one of the delicious jars of food we've put up.
With simple instructions like these, it's a wonder you haven't made Pear Preserves before.
1½ cups sugar
2½ cups water
6 medium cored, pared, hard, ripe pears, cut in halves or quarters (about 2 lbs)
1½ cups sugar
1 thinly sliced lemon
Combine 1½ cups sugar and water over medium-high heat and cook rapidly for 2 minutes. Add pears and boil gently for 15 minutes. Add remaining sugar and lemon stirring until sugar dissolves. Cook rapidly until fruit is clear, about 25 minutes. Cover and let stand 12 to 24 hours in refrigerator.
Reheat the pears and syrup to boiling and add to sterilized jars, leaving ¼ inch headspace. Wipe rims of jars with a dampened clean paper towel; adjust two-piece metal canning lids. Process in a Boiling Water Canner for 5 minutes for elevations under 1000 feet and 10 minutes for up to 6,000 feet and 15 minutes if over 6,000 feet. Makes about 5 half-pint jars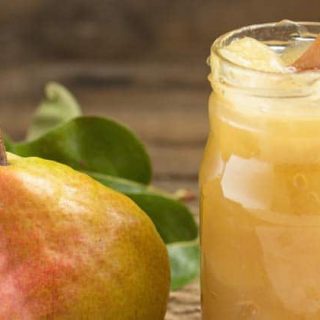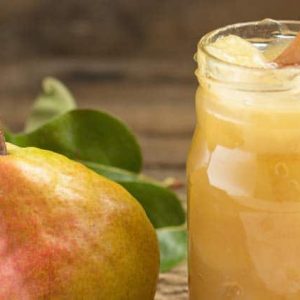 Pear Preserves Recipe
Learn how to make pear preserves in a mason jar.
Ingredients
Instructions
Combine 1½ cups sugar and water over medium-high heat and cook rapidly for 2 minutes. Add pears and boil gently for 15 minutes. Add remaining sugar and lemon stirring until sugar dissolves. Cook rapidly until fruit is clear, about 25 minutes. Cover and let stand 12 to 24 hours in refrigerator.

Reheat the pears and syrup to boiling and add to sterilized jars, leaving ¼ inch headspace. Wipe rims of jars with a dampened clean paper towel; adjust two-piece metal canning lids. Process in a Boiling Water Canner. Makes about 5 half-pint jars
Nutrition
Calories:
592
kcal
Carbohydrates:
155
g
Protein:
1
g
Fat:
1
g
Saturated Fat:
1
g
Sodium:
10
mg
Potassium:
278
mg
Fiber:
7
g
Sugar:
141
g
Vitamin A:
53
IU
Vitamin C:
21
mg
Calcium:
28
mg
Iron:
1
mg