Ranch-Rubbed Roasted Pork Chops
Are you a pork chop lover? These Ranch Pork Chops will make a delicious addition to your meal plan.
We love finding easy recipes that work any night of the week, because reality is that we are all super busy. There are nights when we don't even get home until close to 7pm, and when that happens...well, we want to be able to make a quick dinner. Wouldn't you feel the same way?
Pair our Ranch Pork Chops up with an easy Chopped Salad or our Loaded Baked Potato Salad. Both are fabulous and can be made a day ahead to save you prep time in the kitchen when you get home from a busy day.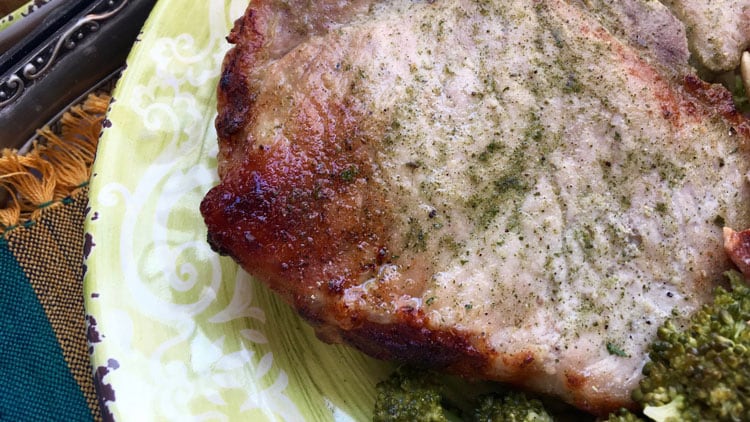 No need to buy pre-packaged ranch dressing or seasoning when it is so easy to make your own ranch seasoning. Use the recipe provided below as a guideline, then adjust the seasonings to suit your own tastes. Once you've found the perfect blend, you can mix up larger batches and store the excess in an airtight container for several months. This seasoning is excellent on meats, in homemade salad dressings, or blended with Greek yogurt for a healthy vegetable dip.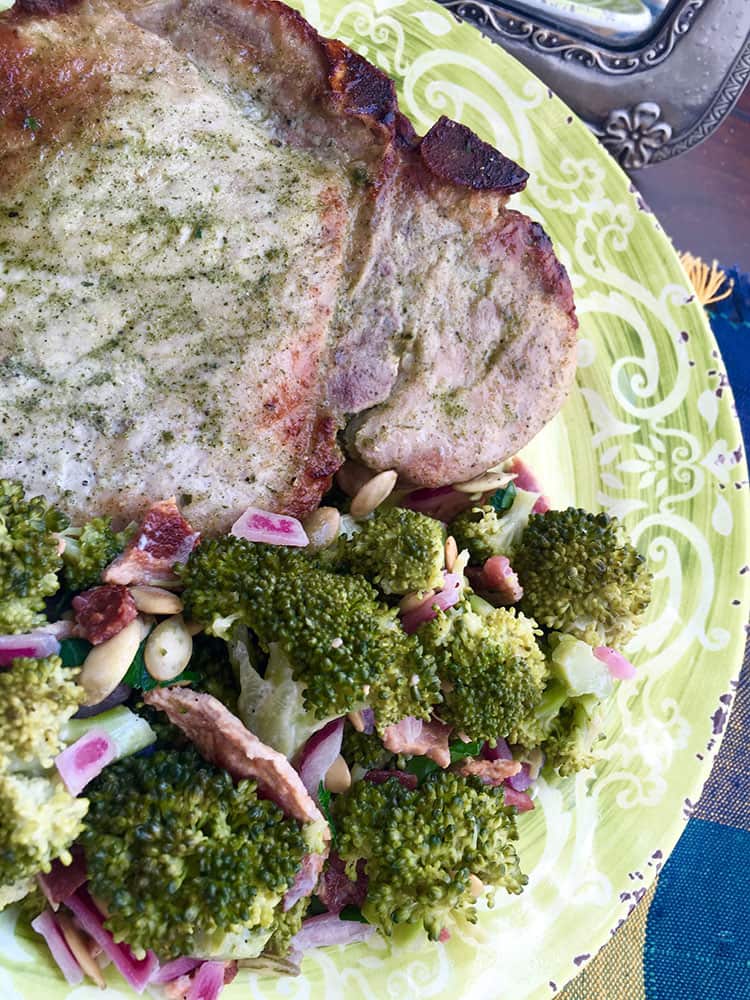 Whether you're pairing our Ranch Pork Chops with a make-ahead salad or a yummy side of broccoli...each and every bite is worth savoring. Yum!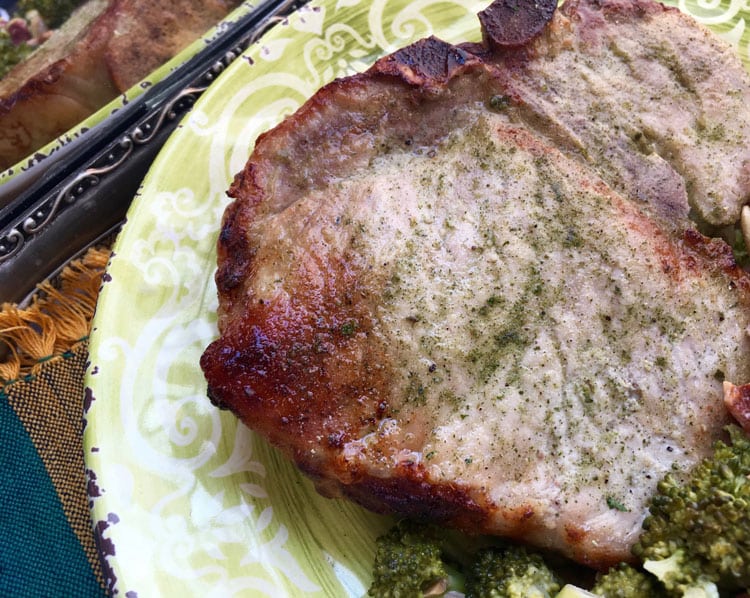 Recipe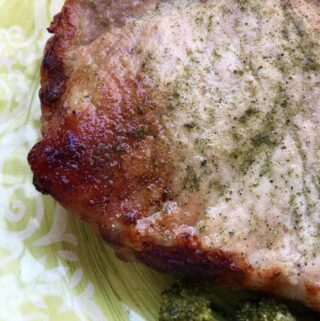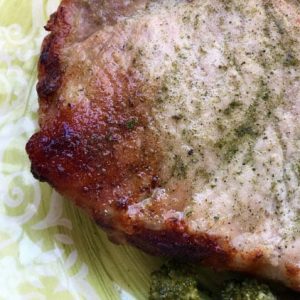 Ranch Pork Chops - Rubbed with Homemade Ranch Seasoning
Ranch Pork Chops are rubbed with a homemade ranch seasoning that makes the flavor of this pork chop so flavorful.
Instructions
Preheat oven to 400°F and line a large rimmed baking sheet with aluminum foil or parchment paper. Set aside.

To make the ranch seasoning, combine all ingredients in a small bowl and stir to combine.

Rub pork chops with 1-2 tablespoons dry ranch seasoning (divided evenly among all 4 chops), until coated. (Store remaining ranch seasoning in an airtight container for later use).

Heat extra virgin olive oil in a large skillet over medium-high heat before adding seasoned pork chops to skillet. Sear pork chops on each side until browned, approximately 2 minutes per side.

Once browned, transfer pork chops to the lined baking sheet, leaving room between each pork chop so they are not over-crowded. Place baking sheet in the pre-heated oven and roast for 8 minutes before turning each chop. Continue roasting another 8-10 minutes, or until an instant-read thermometer inserted into the thickest portion of the chop reads 145°F (medium-rare) to 160°F (medium).

Remove chops from oven and let rest for 3-5 minutes before serving.

Save
Save