With just the right amount of spice and sweetness, these molasses spice cookies will surely please your family.
This is a special treat for the holiday season that many families enjoy together.
Whether you're making this recipe for a holiday event or special occasion these are by far the best homemade cookies ever!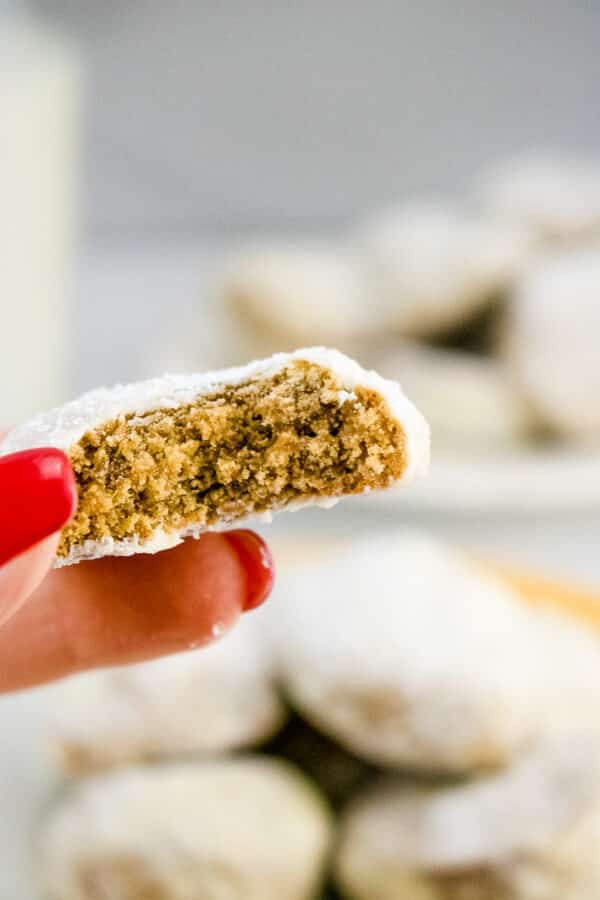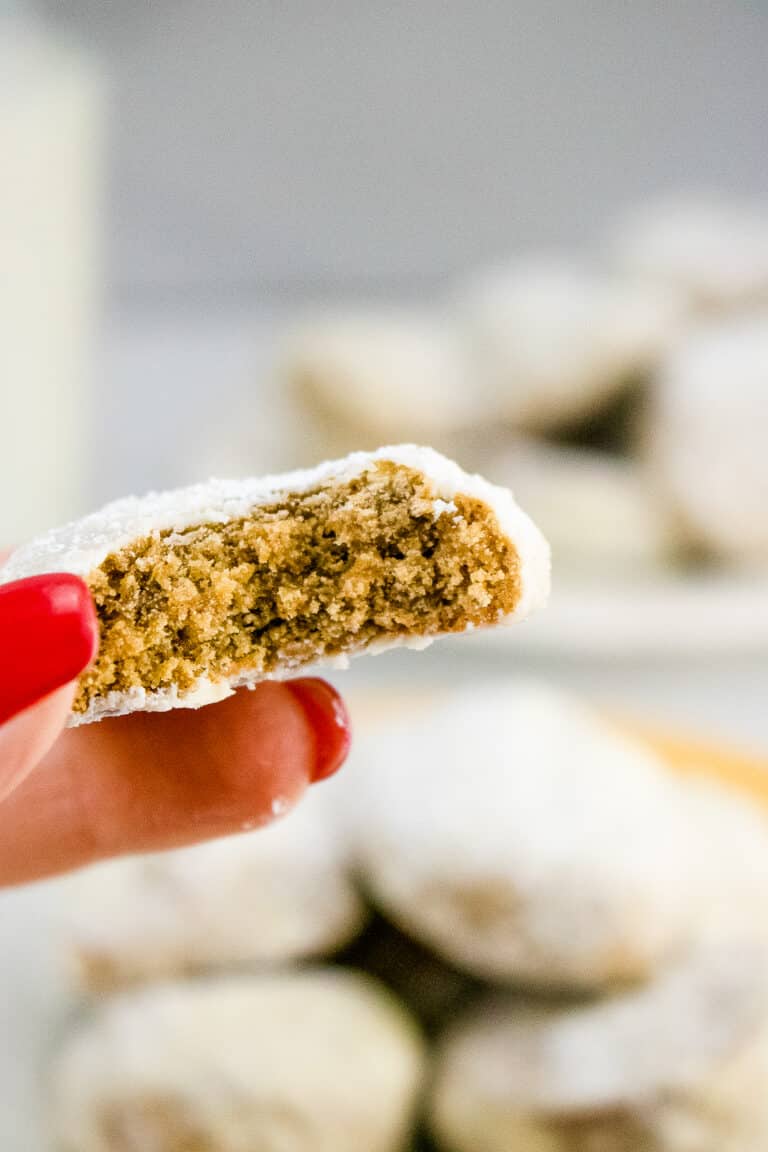 This is one of my all-time favorite recipes to make during the holiday season. There's something about the unique scent of Christmas spice cookies baking in the oven that takes me back to childhood.
This is one of those cookie recipes that tend to be nostalgic for many adults. Nothing reminds me of the holidays more than the sweet-spicy scent of cinnamon spice cookies.
How many cookies should you give as a gift?
The recommended number of cookies to give as a gift is 2-3 spice cookies per person in each household. With that being said, it's not far fetched to give approximately one dozen Christmas spice cookies per household.
If you're giving these Christmas spice cookies to a local police station or fire department, give at least 1-2 dozen cookies. Call ahead to confirm that your local rescue departments will accept cookie gifts.
Baking cookies together during the holidays can be a wonderful way to bond with your kids. Kids of all ages will enjoy using this recipe to bake Christmas spice cookies for their favorite family members.
How long does it take to make Spice Cookies?
This recipe takes about an hour and a half from prep to completion. Be sure to set enough time aside to make these spiced sugar cookies. Once you learn how to make spice cookies, you'll enjoy whipping up these homemade cookies year after year.
The combination of allspice, cinnamon, ginger, and cloves give these cookies a little sweet-spicy kick with every bite.
Should cookies be baked on parchment paper?
You don't have to use parchment paper when baking your cookies.
However, it's a great way to keep your cookies from sticking to the plan. Simply line baking sheets with parchment paper prior to placing the cookie dough balls on your baking sheets.
Even though your spice cookie dough will seem sticky, the cookies won't stick to your baking sheets with parchment paper.
You can use a non-stick cookie baking sheet, instead of parchment paper, if you wish. It's best to use something to keep your spice cookies from sticking to your baking sheet. Using a non-stick method will make the transition from the sheet to a cookie cooling rack easier.
Recommended tools for Making Spice Cookies
You'll want to have a few tools on hand to make these delicious cookies. You'll find my list of recommendations below:
The above products will make the process of making cinnamon spice cookies much easier. You can use replacement options if you don't have the above tools on hand.
Now that I've covered all bases of tips and tricks to make your own spice cookies today, it's time to bake. If you're ready to make these spice cookies then continue reading below to learn how to make spice cookies today!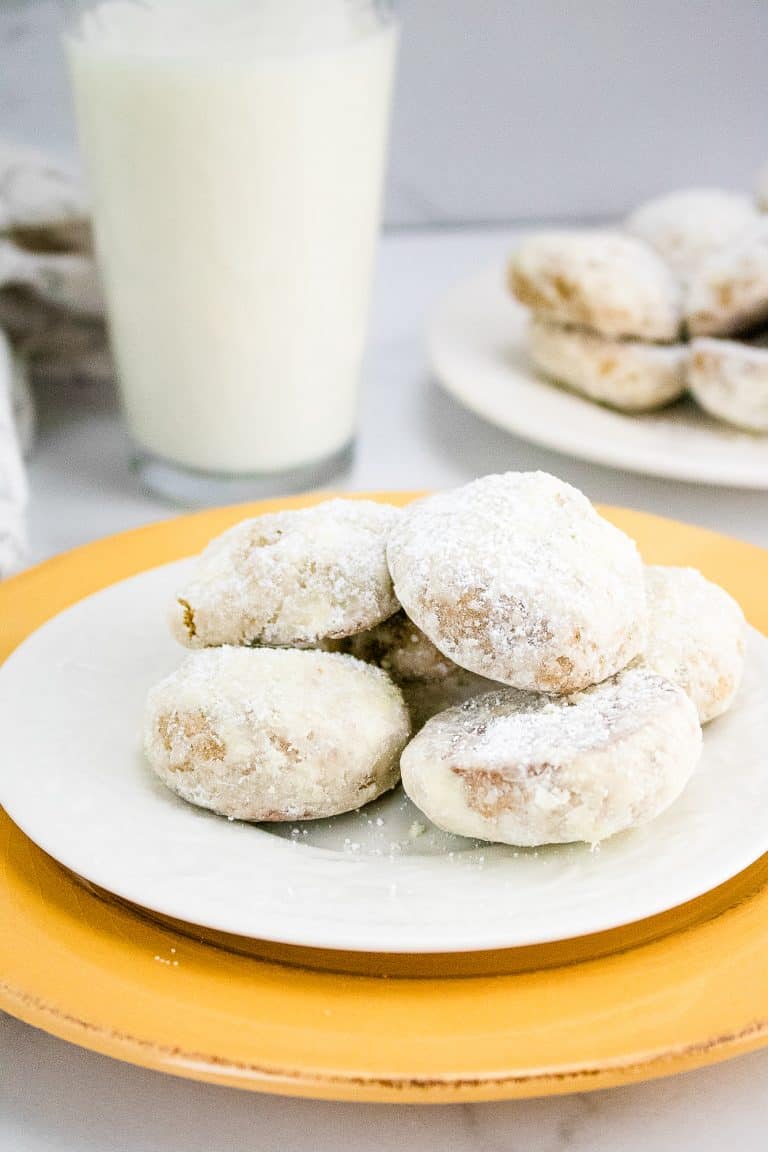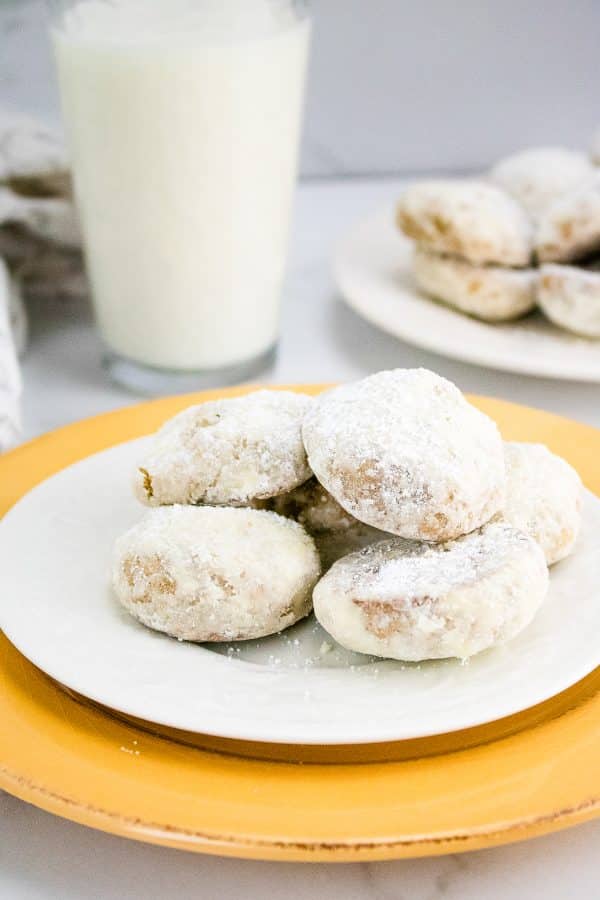 More Cookie and Bar Recipes We Love
Pumpkin Snickerdoodles |Enjoy this twist on a classic snickerdoodle cookie using spices of fall flavor and fresh pureed pumpkin.
Cheesecake Brownies |Two of our favorite treats combine together in this amazing brownie recipe.
Peanut Butter Brownies | If you love peanut butter and fudgy goodness, this easy brownie recipe needs to be on your baking list.
Blueberry Lemon Bars | Blueberry and lemon are two flavors that compliment each other perfectly. These lemon bars are an easy way to meld bluberries and lemons into one grab and go snack.
Chewy Oatmeal Chocolate Chip Cookies | Oatmeal chocolate chip cookies are a personal favorite. We use corn syrup to make this classic cookie nice and chewy.
Jumbo Snickerdoodles Cookies | You can't go wrong with a classic snickerdoodle cookie. We've made these cookies into jumbo size, so there is no need to grab a handful. Just one cookie will do.
How to Make Spice Cookies
It's relatively simple to make spiced sugar cookies. First, you'll gather the list of ingredients found below and then follow my step by step instructions for this delicious treat.
First, you'll need to cream the butter, shortening, and brown sugar in a mixing bowl.
Add in your egg, and molasses then mix the ingredients together.
Grab a second mixing bowl and combine the flour, baking soda, and spices together.
Combine the dry ingredients into the bowl that has your wet ingredients.
Mix on low until well combined.
Next, you'll need to refrigerate your spice cookies dough for an hour.
Preheat your oven to 375 Fahrenheit.
Use a 1-inch scoop and your hands, roll the dough into small balls until all dough is formed into balls.
Place the dough balls onto baking sheets with parchment paper, leaving at least one inch in between each cookie dough ball.
Bake for 10-12 minutes.
Allow your cinnamon spice cookies to cool. Once cooled you can toss your cookies in a Ziploc bag full of powdered sugar to coat your cookies with sugar.
If you prefer you can sprinkle the powdered sugar on top of your spice cookies instead.
Now it's time to sit back and enjoy the delicious sweet-spicy taste of these molasses spice cookies. Serve with a cold glass of milk or eggnog.
If you're feeling adventurous you could serve your spice cookies with a side of pumpkin dip.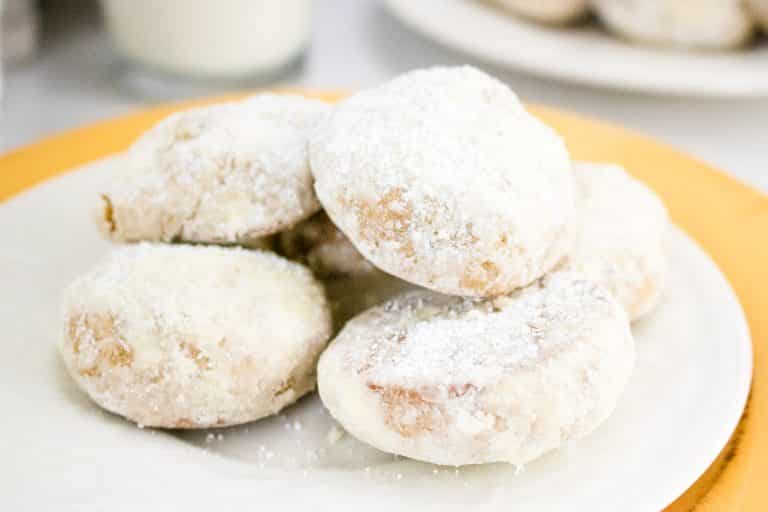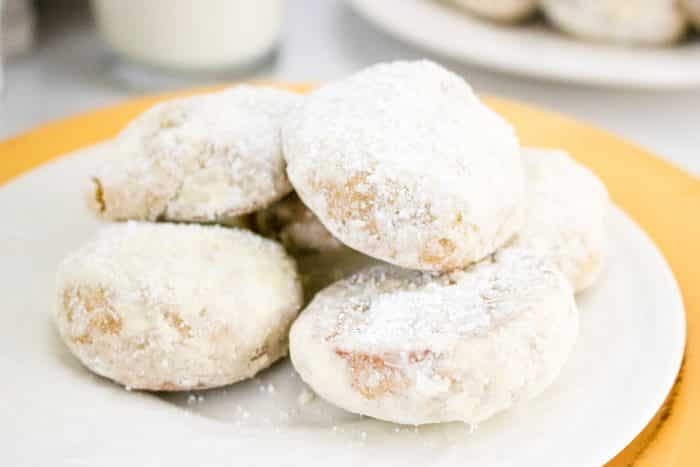 How Long Will homemade cookies stay fresh?
The average time that homemade cookies will stay fresh at room temperature is 2-3 weeks.
If you're looking to store crisp homemade cookies, you'll be best to store them in a loosely covered container.
You can store softer cookies in any container with a lid at room temperature for up to three weeks.
Be sure that your spiced sugar cookies have cooled completely before placing them inside a container for storage.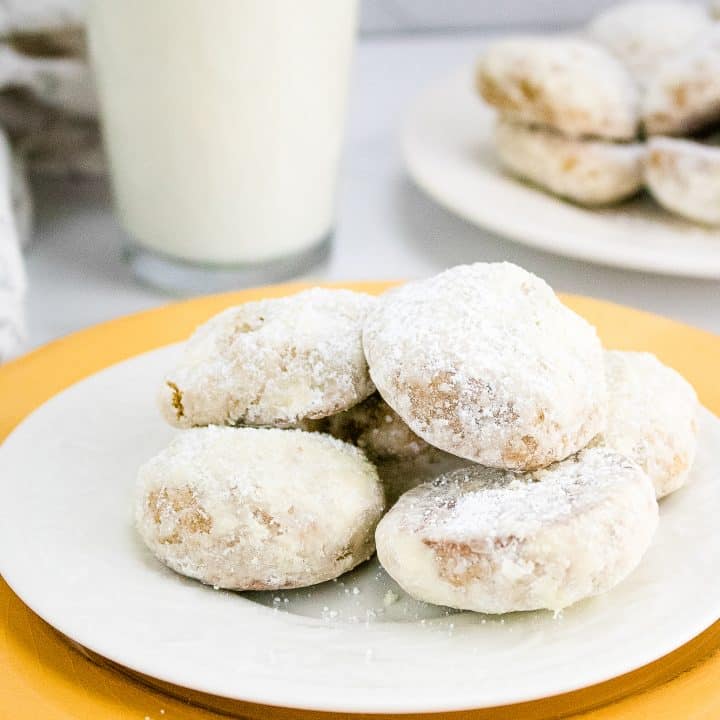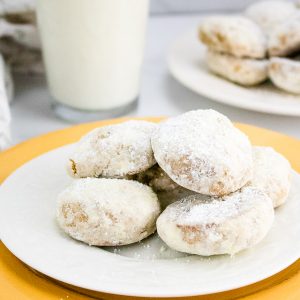 Spice Cookies with Powdered Sugar
Spice Cookies are a simple holiday cookie recipe that is full of flavor and coated with a sweet powdered sugar finish.
Instructions
Cream the butter, shortening, and brown sugar.

Add in the egg and molasses and mix to combine.

In a separate bowl, mix the flour, soda and spices.

Add the dry ingredients to the wet ingredients and mix on low speed until nicely combined.

Refrigerate for an hour to chill the dough.

Preheat oven to 375 farenheit.

Form balls with a 1-inch scoop and roll the dough in your hands to make into a ball. Set on baking sheet with an inch or two between each cookie.

Bake for 10-12 minutes. Let the cookies cool for a few minutes and then toss them in a Ziploc bag with powdered sugar or dip the top of the cookies into powdered sugar.
Nutrition
Serving:
1
g
Calories:
144
kcal
Carbohydrates:
21
g
Protein:
1
g
Fat:
6
g
Saturated Fat:
4
g
Polyunsaturated Fat:
2
g
Cholesterol:
23
mg
Sodium:
112
mg
Sugar:
13
g
Here are some of our latest posts