Party Drinks You'll Want to Try
Fruit drinks with rum.
Something about that just sounds yum. And no, I'm not intentionally trying to start a rhyme.
Ready to get your drink on? Or maybe you're just looking for the perfect party drink ideas? I'm not a huge mixed drink person, but when we have people over I tend to mix up a batch (or two or three) of margaritas, Mimosa, Sparkling Rum Mojito or one of these lemonade cocktails for the ladies. The guys normally tend to stick to beer, and that is fine by me because it means more girlie drinks for me and my gal pals!
Summer cocktails by the pitcher start with our Strawberry Rum Punch Recipe. Delicious!
Do You Have the Right Home Bar Supplies
And... I've finally found the perfect glasses to help us celebrate the night in style.
In honor of the 'End of Summer Girls' Night' we had last week, I created a sweet and tasty Strawberry Limeade Rum Punch in my fun punch dispenser. I'm even thinking about getting a second party punch dispenser. It would definitely come in handy if I wanted to serve another cold drink.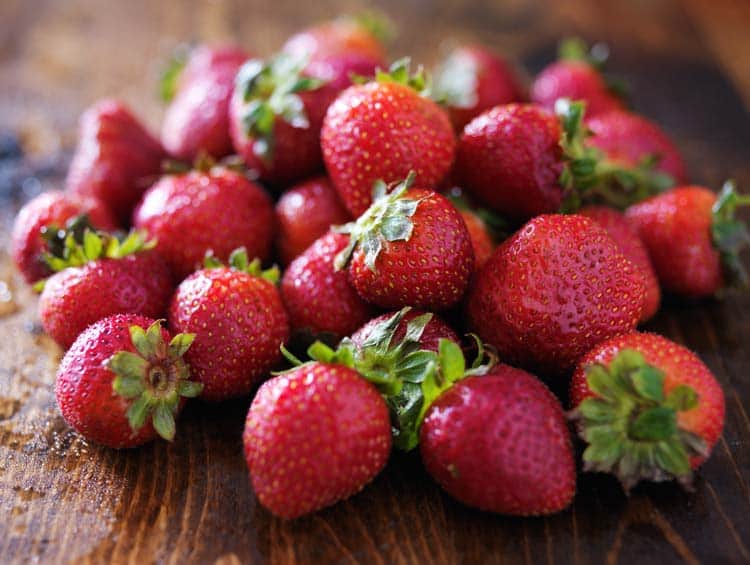 Easy Dinner Prep
So, of course I tested out the punch a little bit while I was cooking up some great food. I'm not going to lie.
I struggled between pairing up our Strawberry Limeade Rum Punch with either one our amazing indoor shrimp boils or grilling out. I make a mean grilled chicken and even better perfectly grilled ribs, so it was a tough decision.
And if you're thinking these are great ideas to keep on hand strictly for the summer- think again. I've seen many a people up here in Wisconsin grilling out in the dead of winter, and I'm thinking about joining them!
Strawberry Limeade Rum Punch--Move over Fancy Drinks
Don't be fooled by the lack of high octane rum flavor, because this punch has a kick. And, if you're like my friends and decide to dump out all the fruit once you get to the end of the pitcher (or bowl) just to sample the rum strawberries... well, watch out! You'll definitely get your drink on. This is the perfect solution to summer party drinks for a crowd.
Fruity drink recipes require just a few ingredients. Which make them easy to whip up in a breeze. Which is. Perfection.
This is a super simple drink to throw together and can even be tossed together at the last minute if you happen to have the ingredients on hand. All you need: A large drink dispenser, Rum, frozen limeade concentrate, frozen Bacardi Strawberry Daiquiri concentrate, ginger ale, and some limes, strawberries, and lemons to make it all look pretty. Throw in some sphere ice cubes to keep it cool, and you're stylin and ready to go!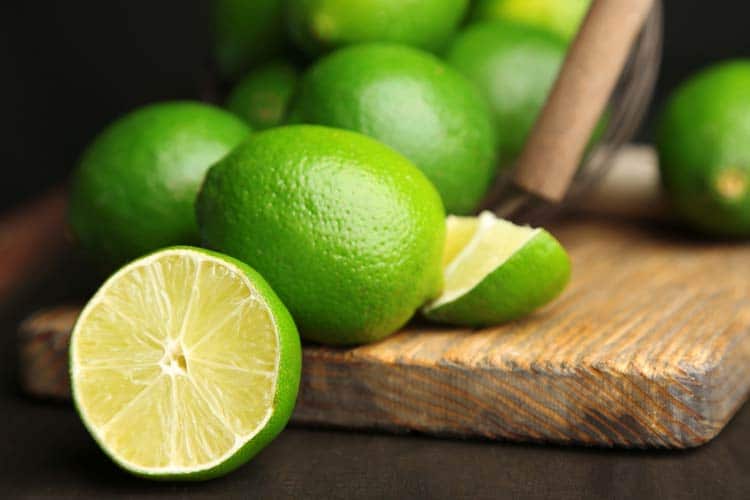 And the fruit really does add some flavor, so don't skip that step unless it is a drink emergency.
Because really, fruit is an essential part of fruity drinks, you know? And if you've ever thrown berries into a glass of wine (making it a delightful sangria-flavored surprise), you know what I'm talking about. Berries make everything better. Okay... maybe not everything, but they definitely work in this drink.
Ready for the recipe? You've got it below! Now... go have fun and drink responsibly.
Make your party menu a success with these recipes:
Seriously, before you get started mixing up the most perfect rum punch ever, think about this: what are you going to serve for food at your big shindig?
You've got to have food for your peeps to eat, don't you? Here are a couple suggestions to get you going.
If seafood is something you like, a good ole backyard shrimp boil could be perfect: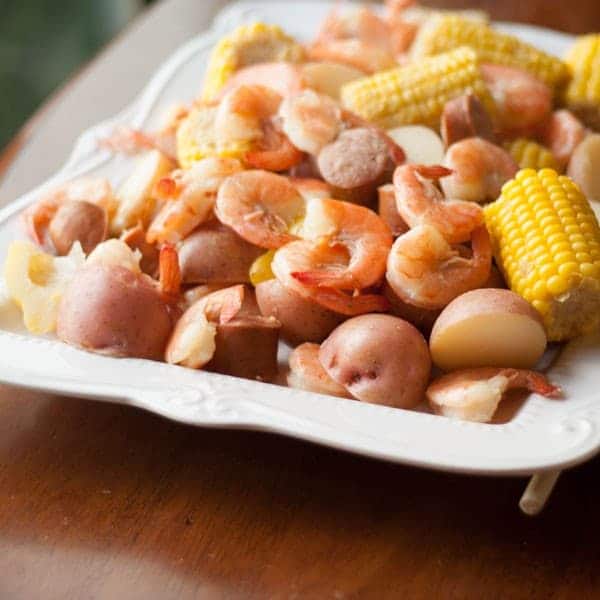 Looking for something you can serve inside or out?
We're pretty partial to the best Chicken Salad Sandwich recipe we've ever made or tried elsewhere. It is seriously that good. You'll LOVE it!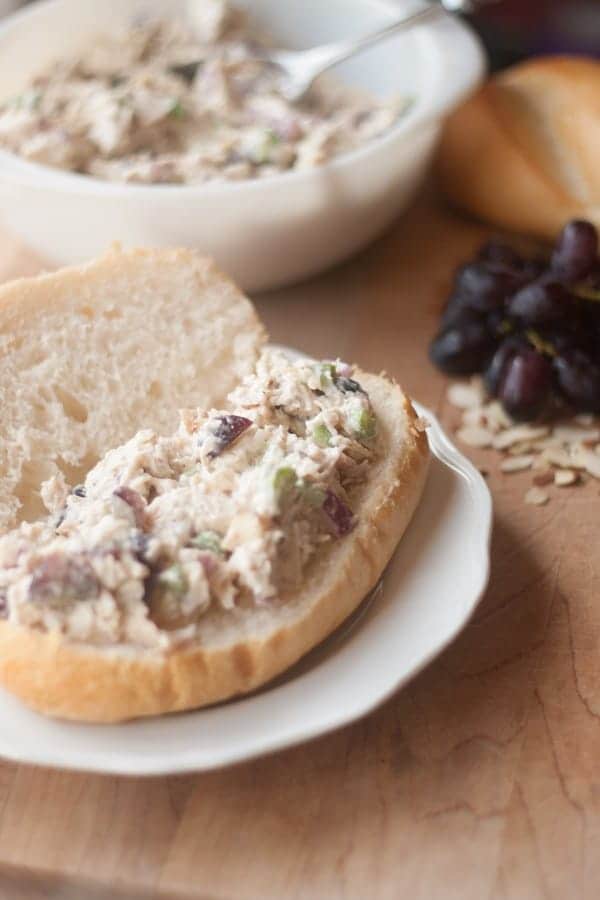 Whatever food you decide to serve at your party, just know you've got the perfect sweet and fruity drink to serve up alongside it!
It's always a good idea to have a party punch or a cocktail at your gatherings. Sure, beer and wine serve their purpose and they can be absolutely great...but a nice drink like our Strawberry Limeade Rum Punch makes a gathering a party.
And that's what you wanted, right?

As always, remember to drink responsibly!
Check out our video below that shows just how to make our nearly famous Strawberry Limeade Rum Punch. It's really quite easy to make and SO utterly delicious to drink!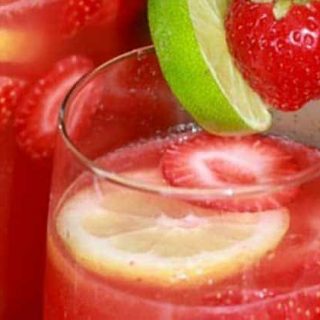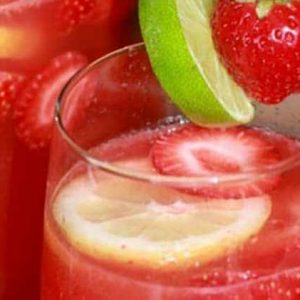 Strawberry Limeade Rum Punch Recipe
Strawberry Limeade Rum Punch party punch recipe perfect for summer cocktails by the pitcher if you want to serve alcoholic party punch recipes.
Ingredients
2

liter

ginger ale

12

ounces

frozen limeade

10

ounces

frozen Bacardi strawberry Daiquiri

freezer section

2 ½

cups

rum

lemon

lime and strawberries (Sliced. I used 1 lemon, 2 limes and most of a carton of strawberries... you could also use frozen berries)
Instructions
Thaw frozen concentrates and then mix all ingredients together in a punch bowl or other beverage dispenser. Add ice and serve.
Nutrition
Calories:
1685
kcal
Carbohydrates:
222
g
Protein:
131
g
Fat:
29
g
Saturated Fat:
10
g
Cholesterol:
367
mg
Sodium:
481
mg
Potassium:
2017
mg
Sugar:
219
g
Vitamin C:
11
mg
Calcium:
172
mg
Iron:
16
mg