Time to make some Red Velvet Cupcakes!
Red Velvet Cupcakes would be a great treat to make for Valentine's Day or any other day you want to make a special treat for someone you love.
Making homemade baked goods is always a nice way to give extra attention to showing someone how much you care.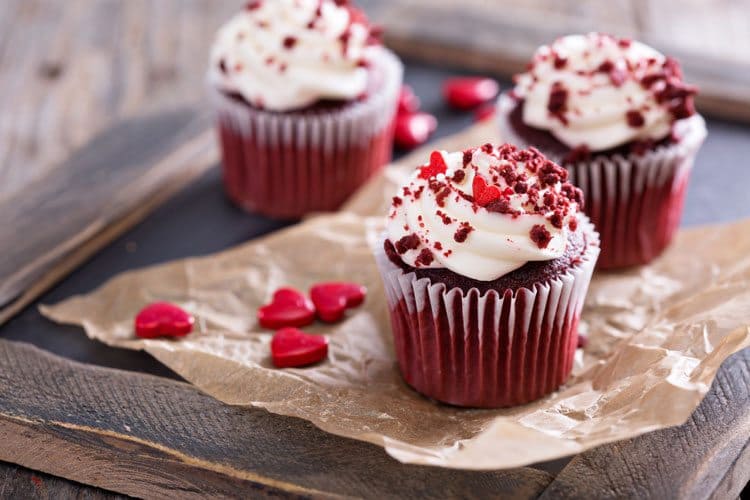 Try this recipe with Cream Cheese Frosting or Chocolate Ganache.
In fact, you could use a cupcake corer and take out a little bit of the cupcake middle, fill it with chocolate ganache and then top with the yummy Chocolate Buttercream Frosting recipe we've included at the bottom of this post.
There are so many variations you could make of this recipe.
If Red Velvet isn't your style, you might enjoy our Lemonade Cupcakes.
Want some other cupcake recipes? We love the recipes in these cookbooks: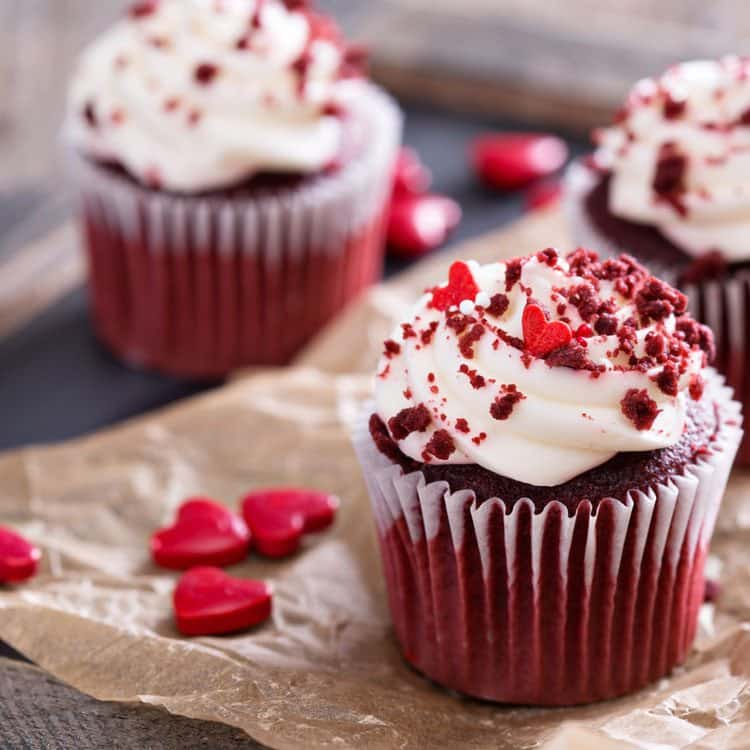 We enjoy Red Velvet cupcakes dressed up in a variety of ways.
That's one of the fun things about cupcakes--you can even have a cupcake decorating party and everyone can top their cupcake with their favorite flavor.
Our Chocolate Buttercream frosting is out of this world delicious. You will LOVE it...especially if you are a chocolate lover.
Chocolate Buttercream Frosting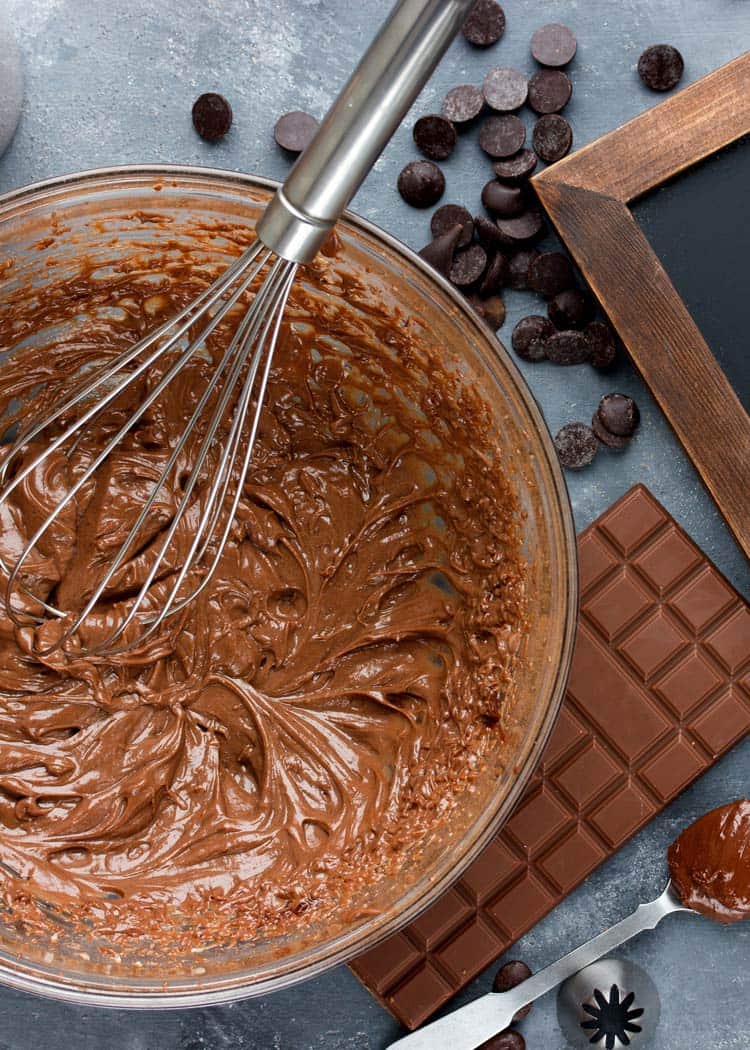 1 cup butter (2 sticks), softened.
¾ cup unsweetened cocoa.
3 ⅓ cups confectioner's sugar.
⅓ cup milk.
1 ½ teaspoons vanilla extract.
Mix all ingredients together with electric mixer until creamy and smooth. Top cupcakes, serve and enjoy!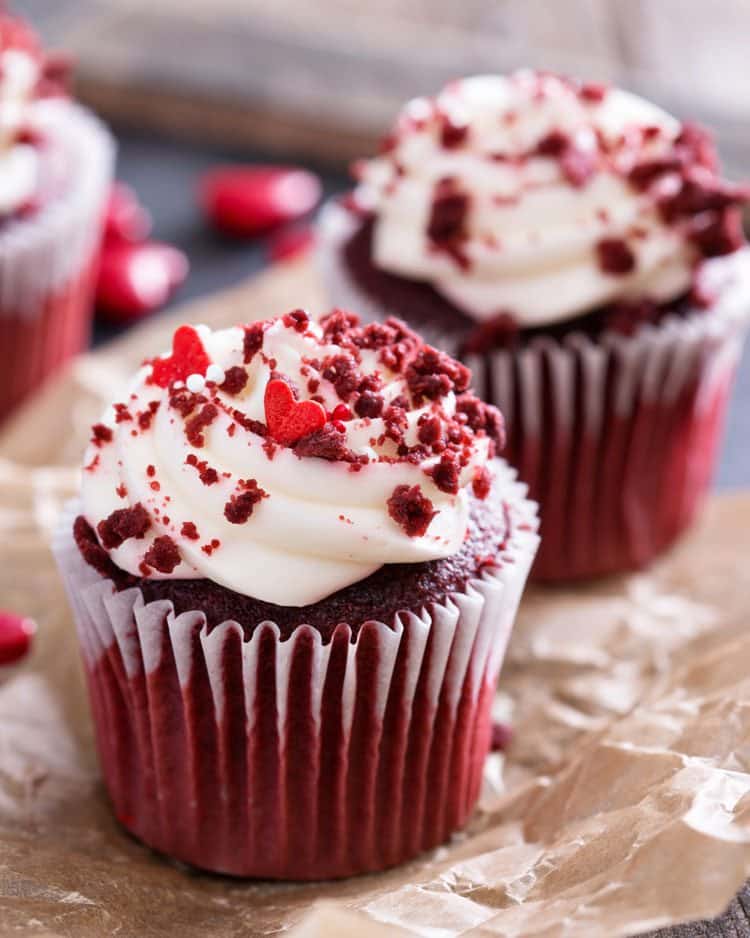 You can make 12 jumbo cupcakes out of this batter if you prefer.
The baking time will change to 20 minutes but the rest of recipe remains the same.
Making cupcakes for a few people? Think about making a couple different types of frosting so there is something for everyone! Yummy!

We happen to LOVE Red Velvet Cupcakes. We also love frosting...in small doses. We're not about to take a spoon to the frosting and eat it up.
Or are we? Seriously...we might, but we'll keep that on the down low.
Whether you choose Cream Cheese Frosting, which we LOVE or decide to whip up some Chocolate Buttercream Frosting, we're pretty sure you're going to be licking the frosting spoon.
And that is totally OKAY!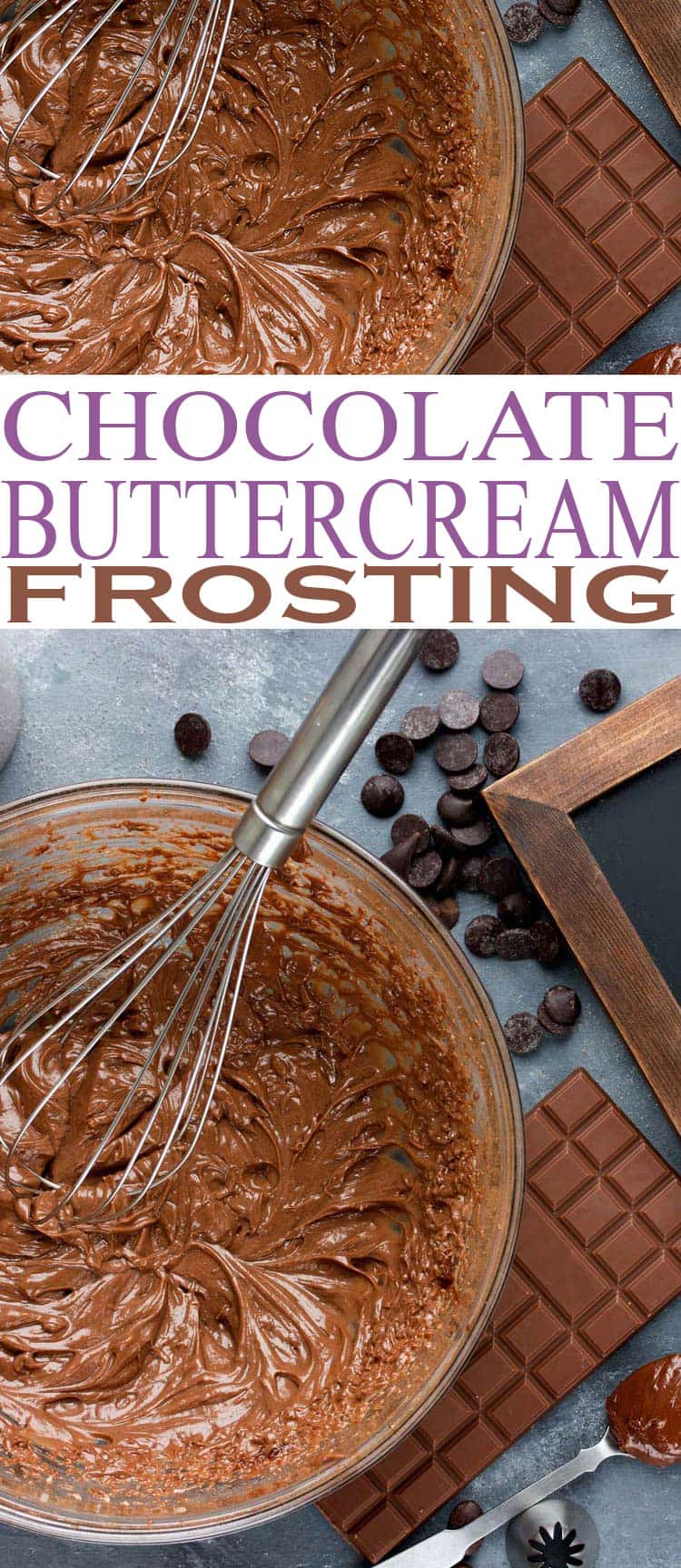 Bite by bite, these Valentine Red Velvet Cupcakes are totally worth indulging in. Mix up an extra batch, and bring a few to the office or send some to school for your kiddos' teacher.
They'll want to take some home to share too!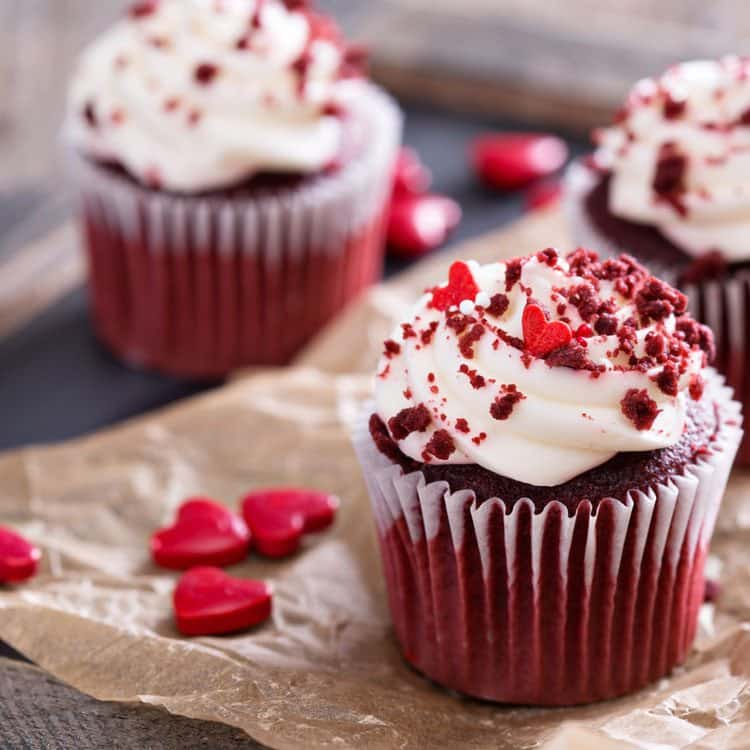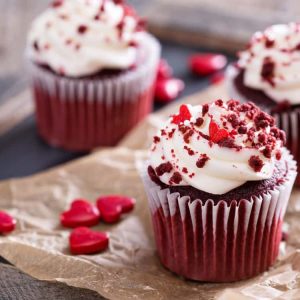 Valentine Red Velvet Cupcakes Recipe
Whip up a batch of the Best Red Velvet Cupcakes to celebrate with the best Valentine's Day cupcakes. These delicious cupcakes are a winner.
Ingredients
3

eggs at room temperature for 30 minutes

¾

cups

butter at room temperature for 30 minutes

3

cups

all-purpose flour

2

teaspoons

unsweetened cocoa powder

¾

teaspoons

salt

2 ¼

cups

sugar

1 ½

teaspoons

vanilla

2

tablespoons

red food coloring

1 ½

cups

buttermilk

You can also use powdered buttermilk, following the directions on the container. This is a great option if you don't use buttermilk often.

1 ½

teaspoon

baking soda

1 ½

teaspoon

vinegar
Instructions
Set the oven temperature to 350 degrees and allow the oven to heat while making the batter.

Spray two twelve cup muffin tins with a non stick cooking spray and sprinkle both with a little flour tapping out any excess.

Place the flour, cocoa powder and the salt together in a mixing bowl and toss to combine.

Place the butter in a separate mixing bowl and beat with an electric mixer on medium speed for 30 seconds.

Add the sugar and the vanilla and continue to beat until all the ingredients are incorporated together.

Add the eggs one at a time beating after each egg addition until they are incorporated into the mixture.

Add the food coloring and beat on the low speed until combined.

Alternating back forth between the flour and buttermilk add them to the butter mixture beating on low speed after each addition until both have been added.

Place the baking soda in a small bowl and stir in the vinegar.

Add the mixture to the batter and beat on low speed until just combined.

Pour the batter into the prepared muffin tins filling each cup ⅔ full.

Bake 15 minutes or until a toothpick inserted in the middle come out clean.

Remove and cool to room temperature.
Nutrition
Calories:
199
kcal
Carbohydrates:
32
g
Protein:
3
g
Fat:
7
g
Saturated Fat:
2
g
Cholesterol:
22
mg
Sodium:
232
mg
Potassium:
48
mg
Fiber:
1
g
Sugar:
20
g
Vitamin A:
308
IU
Calcium:
25
mg
Iron:
1
mg
Save
Save