Our Favorite Frosting is this Cream Cheese Frosting Recipe
You know, there is just something about frosting. Of course, we love our Chocolate Butter Cream Frosting too, but we especially LOVE our sweet Cream Cheese Frosting recipe.
It's indulgent.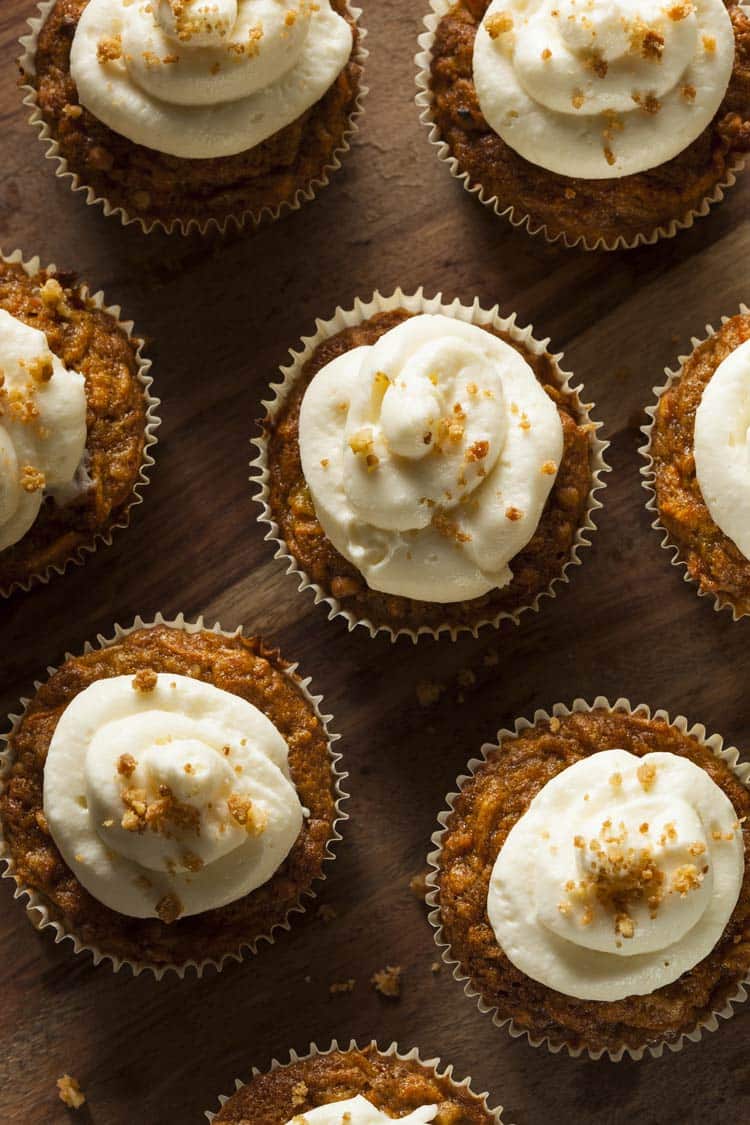 It's kind of like a fun accessory.
We like to dress our cakes and cookies up, style them out with fun flare and novelties. And then, of course…we like to eat them.
But there is just something about food presentation that captivates us and for whatever reason, we want that food to look its best before we dive in and take a bite.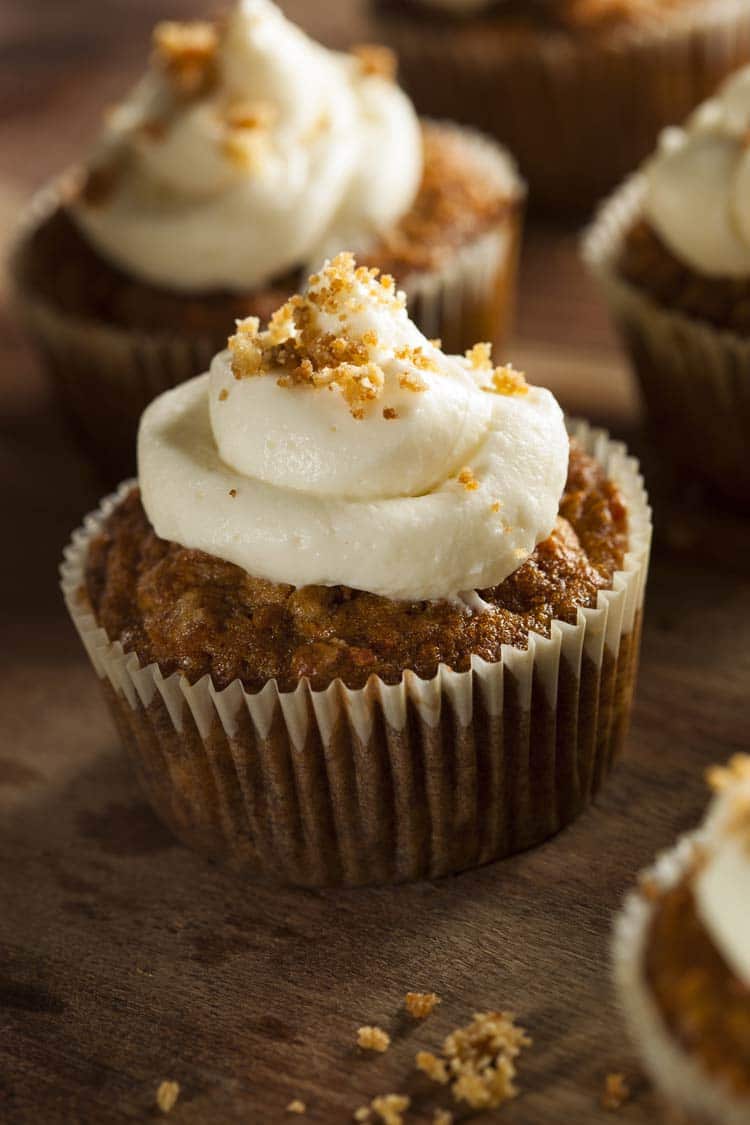 For tips for frosting cupcakes, check out these books:
I know that's how I feel about any dessert I make, whether it is a Chocolate Trifle, my favorite Lemon Poppy Seed Icebox Cake, or even a simple Berry Chocolate Chip Parfait.
When you take a bite of this delectable sweetness, you'll get it.
You'll understand how this is the frosting that is meant to be on every cupcake, pumpkin cookie, carrot cake, and spice cupcake that you make.
It's that good!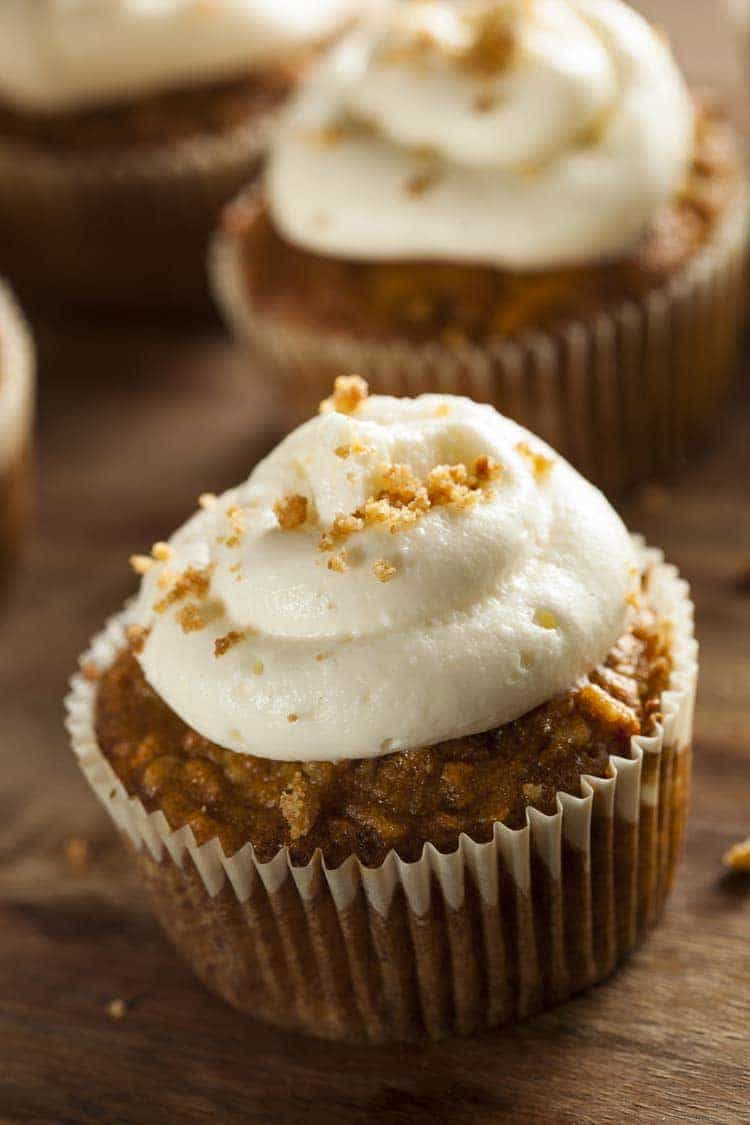 Recipes With Cream Cheese
Because this sweet flavor mixed with the tantalizing taste of a baked good that is moist and equally delicious–well, that is a mouthful to savor and that you won't want to miss.
We especially love Cream Cheese frosting on Carrot Cake and every other spice cake imaginable.
It always gets an Oh. My. Yum. reaction. Every single time.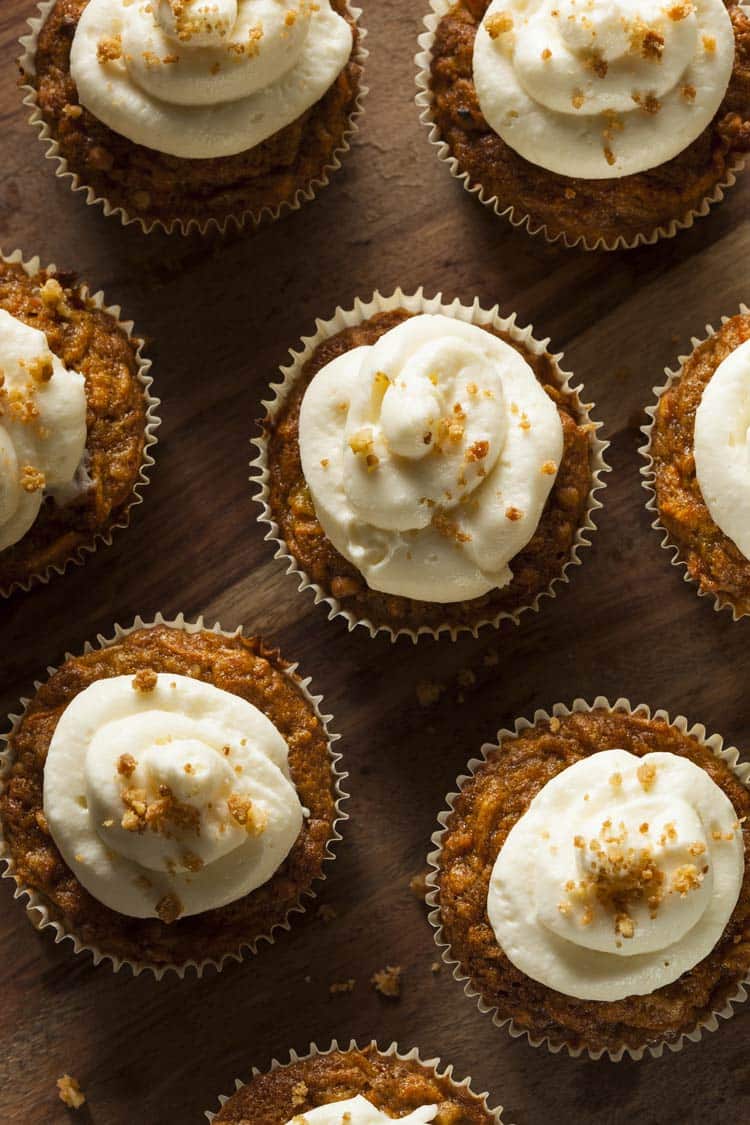 The thing to remember when you're getting ready to make this easy cream cheese frosting is that there is nothing to it.
Grab your mixer (we're partial to our KitchenAid hand held mixer) and get to mixing. This frosting comes together so easily, and the taste is spectacular!
Once you're finished mixing up the frosting, you can either use a simple Ziploc bag to act as a decorating bag, or you can pull out your frosting tips and get creative!
No matter how you decide to decorate these delicious cupcakes, we're pretty sure you're going to love each and every bite.
When we top our Carrot Cake (or cupcakes!) with this Cream Cheese frosting, it is hard to stop at just one tasty treat!
Print
Cream Cheese Frosting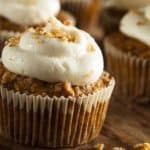 Ingredients
1 stick of butter (softened on counter)
4 ounces cream cheese (softened on counter)
1 teaspoon vanilla
2 cups powdered sugar
Instructions
Mix butter and cream cheese until well blended and no lumps. Add vanilla, mix and then slowly add powdered sugar on low speed. Add additional powdered sugar if needed to reach the consistency you are looking for.
Save
Save
The following two tabs change content below.
Latest posts by Jessica McCoy (see all)