Italian Sausage Soup With Kale (Zuppa Toscana Soup)
Favorite soup EVER.
Zuppa Toscana Soup is that for me. In fact, a few years ago I made a copycat version of the recipe that I could cook up in my slow cooker.
Of course, one of the reasons I LOVE to cook it that way is because I can use handy dandy slow cooker liners and not have to worry about clean up. At all.
And I've used that recipe a ton.
Here it is: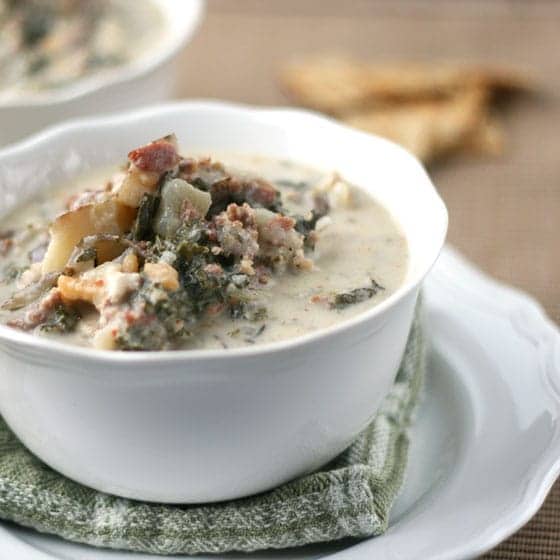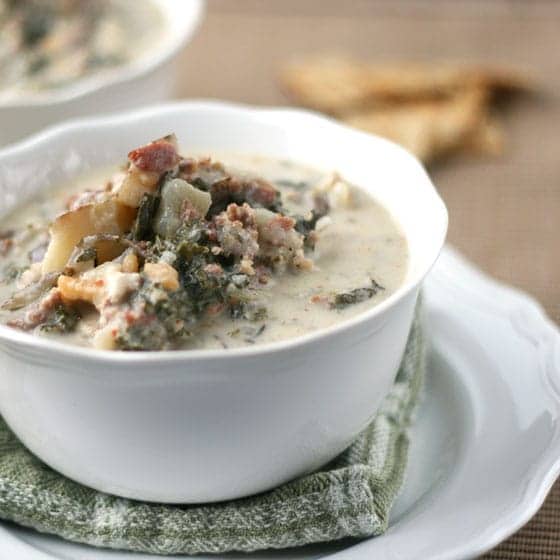 Zuppa Toscana.
You know when you take a bite of the best food you've ever had and you just want to eat it again and again? Because a couple bite-fulls  will just never be enough.
So, we had to make it again, sans slow cooker.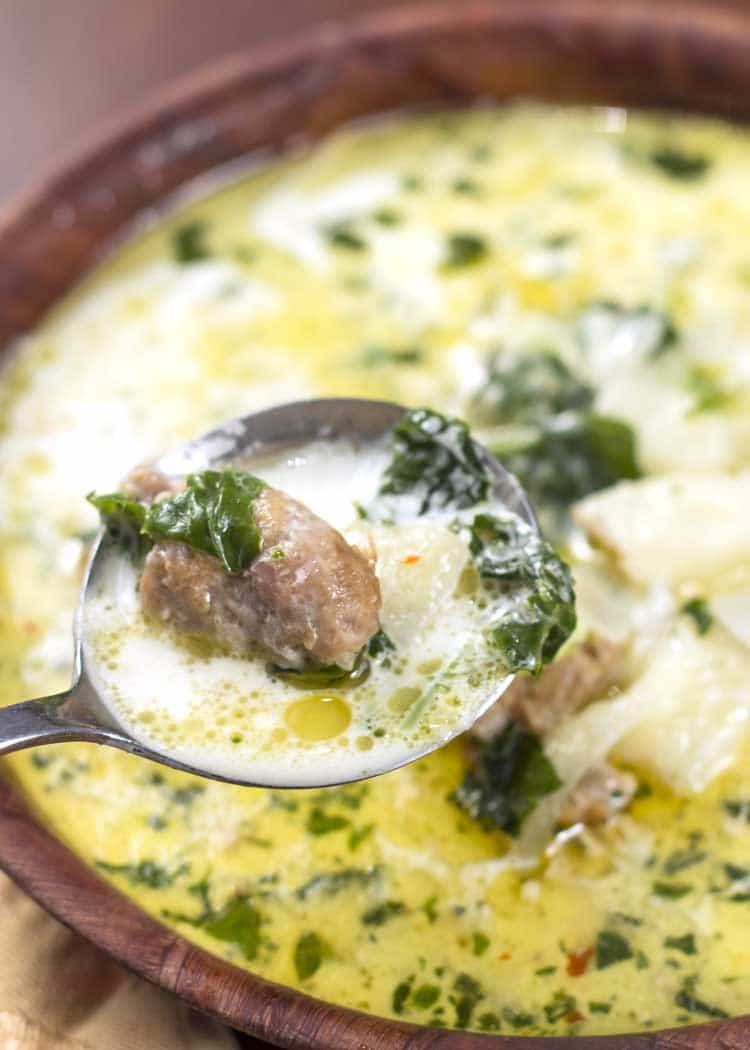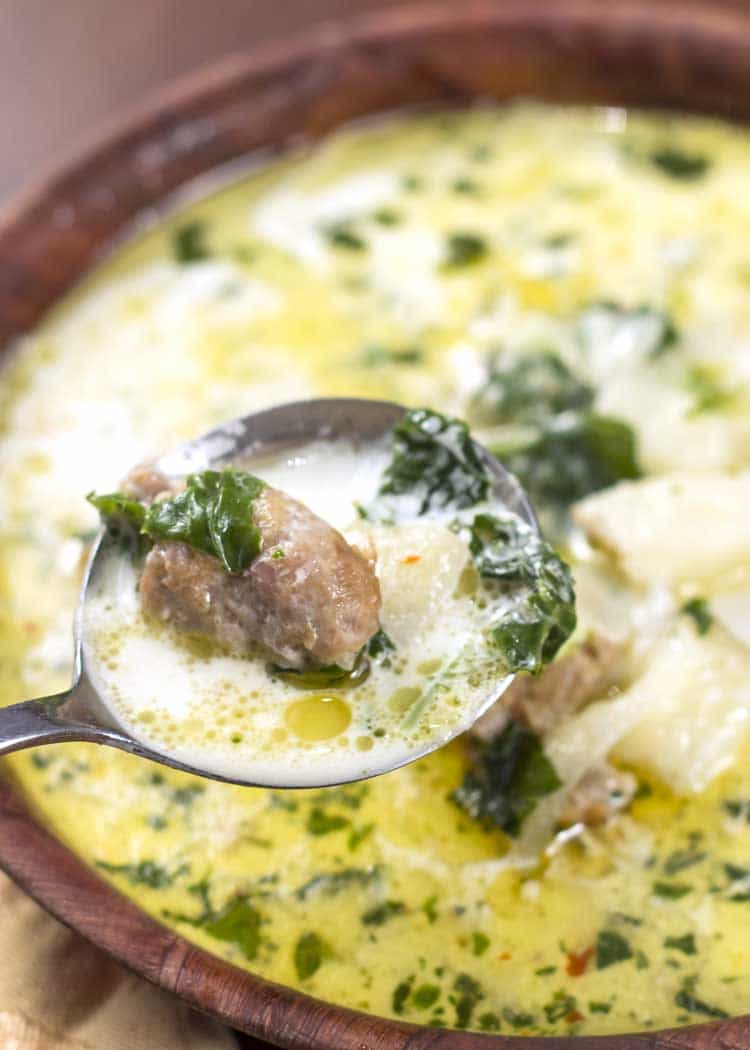 And this one is just as good.
You'll definitely want to pair it up with our Restaurant Style Bread Sticks,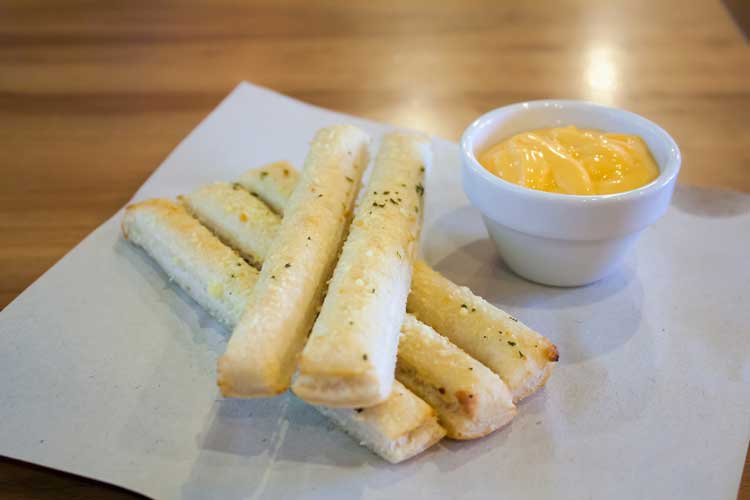 or maybe some Rosemary Bread.
Rosemary bread is one of our favorite recipes. It is a great side for so many meals and one of our bread recipes that our readers absolutely rave about.
You might as well make an extra loaf of bread while you're at it…this bread can go quick!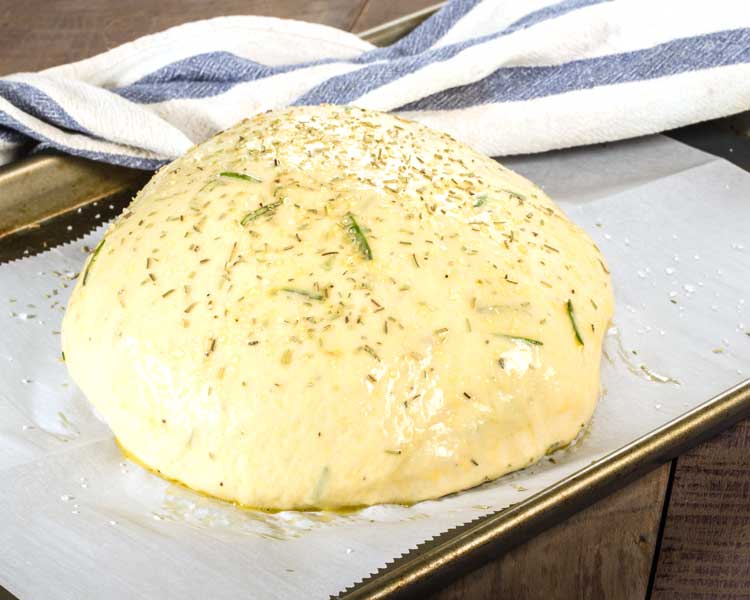 Is Kale Good For You?
You better believe it.
Kale is a superfood, and this soup is a super delicious way to prepare it. Eating kale has been shown to reduce cholesterol, reduce risk of cancer, and even to help detoxify the body.
In fact, we're seeing kale pop up in recipes everywhere. Like the yummy Kale and Blueberry Salad we whipped up.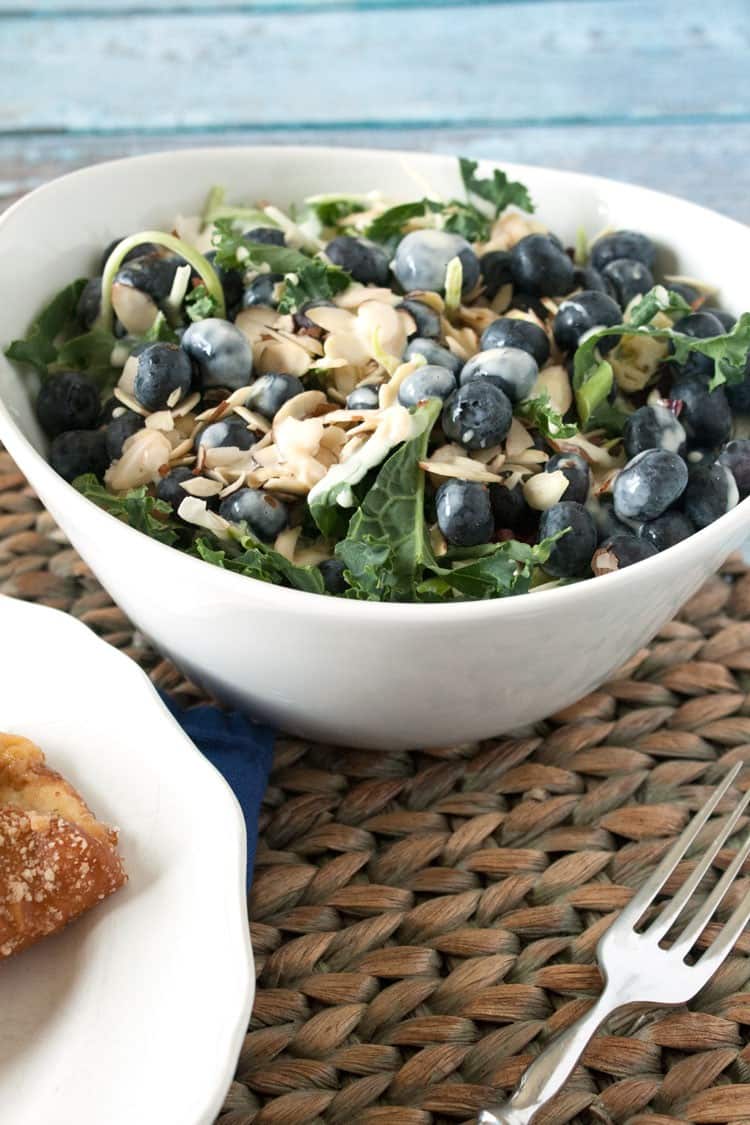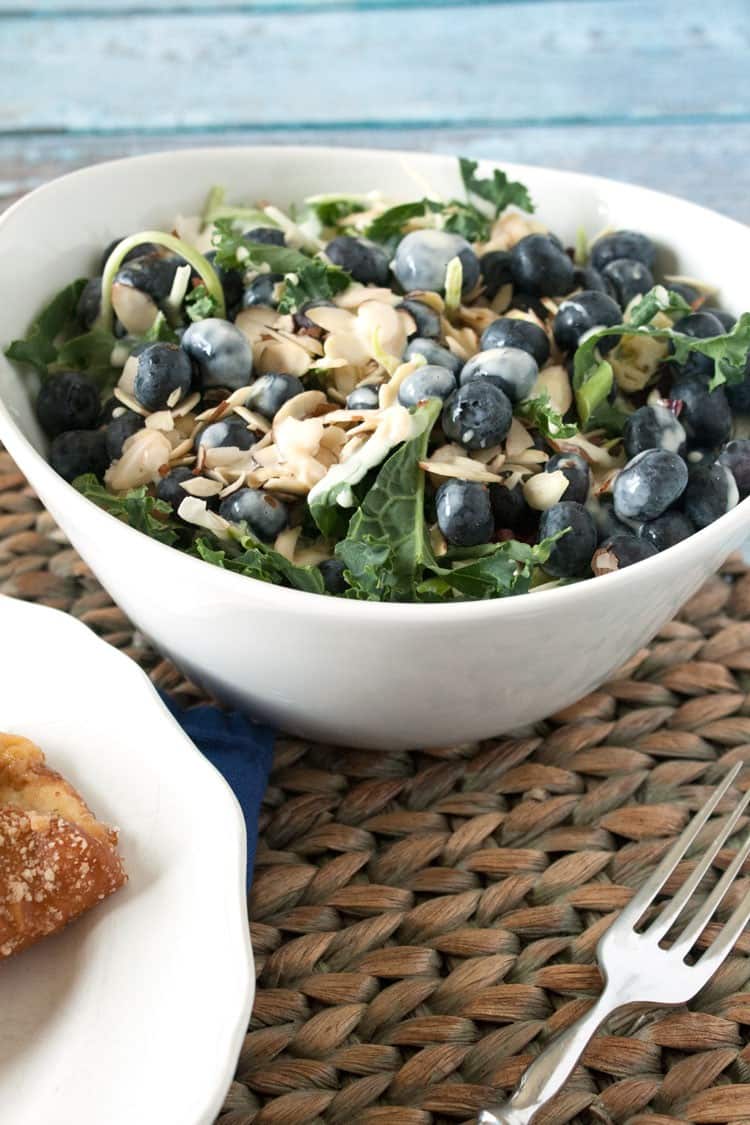 What started as a popular fad has gone mainstream. It's that important.
Zuppa Toscana is a gentle foray into the world of kale. The fat in the soup will actually help your body absorb the important nutrients found in this green.
Eat your greens. Eat your soup. Love your body.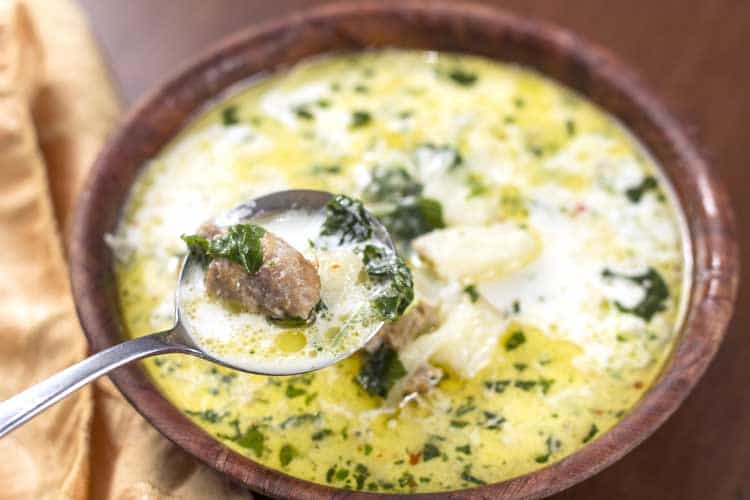 When it comes to soup recipes, this is a family favorite.
Not only is it absolutely FULL of amazing flavor, it contains kale, which is great for digestion and a super food to boot! You'll love this Zuppa Toscana recipe served up alongside a plate of Italian Chopped Salad for the perfect soup and salad combination.
In fact…whenever we go out to lunch at a certain Italian restaurant, that is almost always what we order. We just can't help ourselves.
That taste! Yum!

Don't forget to savor the flavor when you dish up a delicious bowl of Zuppa. It's good, but you don't want it to be gone in a minute. Zuppa is worth taking leisurely bites. It's kind of like taking a stroll versus a job.
You want to enjoy the journey to your destination, not have it hurry on by.
Print
Copycat Zuppa Toscana Soup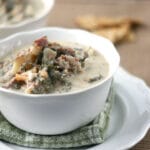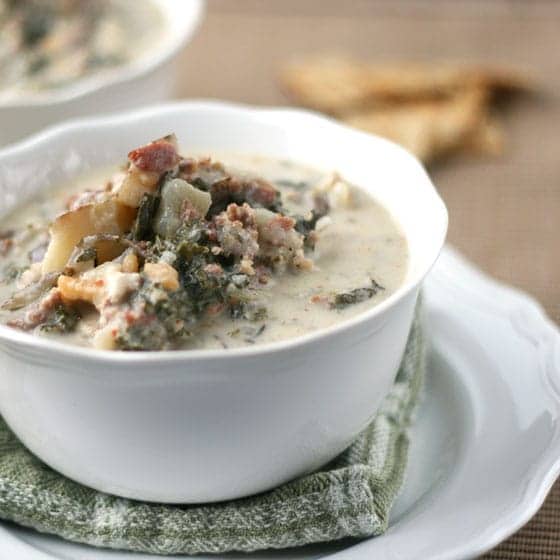 Zuppa Toscana Soup is a flavorful recipe that's both easy to eat and to make. It is filled with healthful kale, a superfood full of essential nutrients.
Ingredients
1 pound Italian sausage

5 to 7 bacon slices

5 medium potatoes, russet

2 cups chopped kale, bite sized pieces

1 cup heavy whipping cream

1 quart water

2 -14 ounce cans of chicken broth

1/2 large onion, diced

2-3 minced garlic cloves

2 teaspoons red pepper flakes

Salt

Pepper
Instructions
Using a baking sheet, crumble the sausage.
Preheat oven to 300 degrees Fahrenheit and bake until no longer pink, bout 30 minutes.
Drain fat and grease off using paper towels.
Fry or bake the bacon and crumble into small pieces.
Slice the potatoes between 1/8 inch and 1/4 inch, making the slices about the same size so they cook evenly.
Using a large pot, toss the potatoes, onion, garlic, chicken broth, and water in together and cook on medium heat until the potatoes are cooked through.
Add the sausage, bacon, red pepper flakes, and salt and pepper to taste.
Simmer, stirring occasionally, for another 10 minutes.
When the potatoes start breaking apart into smaller bite sized pieces because they are so tender, turn the heat to low and add in the kale and heavy cream.
Let the soup heat through and serve.
Adapted from this recipe.
Save
Save
The following two tabs change content below.
Latest posts by Jessica McCoy (see all)