Homemade Macaroni Cheese Recipe
There's not much that can keep me away from a good homemade macaroni cheese recipe.  It's kinda like my Spicy Sausage Pasta Bake, just one of those comfort food dishes full of ooey gooey goodness that goes down so good.
And when you find recipes that you can count on for comfort food meals, those go in the golden book of recipes.  Meals that you make over and over again for both family and friends alike--because the food is too good not to share.  That's how I feel about Mama's Meatballs recipe as well as my recipe for what I consider to be the Best Goulash Ever.
Another thing that I love about all three of those recipes is that they can easily be one-pot meals.  I have a white cast-iron skillet that I use for most of my cooking, especially comfort food like this. And when it comes to saving time on dishes, you can be sure I'm all over that one.

Simple Mac Cheese Recipe
I love a good twist on a classic recipe, but some food needs to stay pretty true to self.
Recipes like Mac & Cheese are easy to toss together in a crunch.  You can likely pull most of the ingredients out of our pantry and refrigerator, so you probably won't even have to run to the store.
Mac and cheese requires melting butter and mixing shredded up cheese into that.  It's probably a little simpler than say, making a roux for Homemade Sausage Gravy (which my family raves about by the way), or for another family favorite, Southern Mashed Potatoes and Hamburger Gravy.
Before I really felt comfortable in the kitchen, my go to comfort food--I would make this hearty Poor Man's Soup, which is so good--it just doesn't require a much skill at all to throw together.  Which can be a really good thing in a crunch.

Best Mac Cheese Recipe
I don't remember having homemade mac and cheese when I was a kid, but I'm sure that I must have on occasion. And, I've only been making macaroni and cheese from scratch for the last few years.
What I love move about making the best mac cheese recipe from scratch is that it is so easy to change up the flavor of the finished product simply by changing out the type of cheese that is used.  In this recipe, I used Havarti cheese, which is super creamy and has such a fabulous flavor.
If you haven't tried Havarti cheese before, it's also great in our Cheesy Breakfast French Toast with Berries.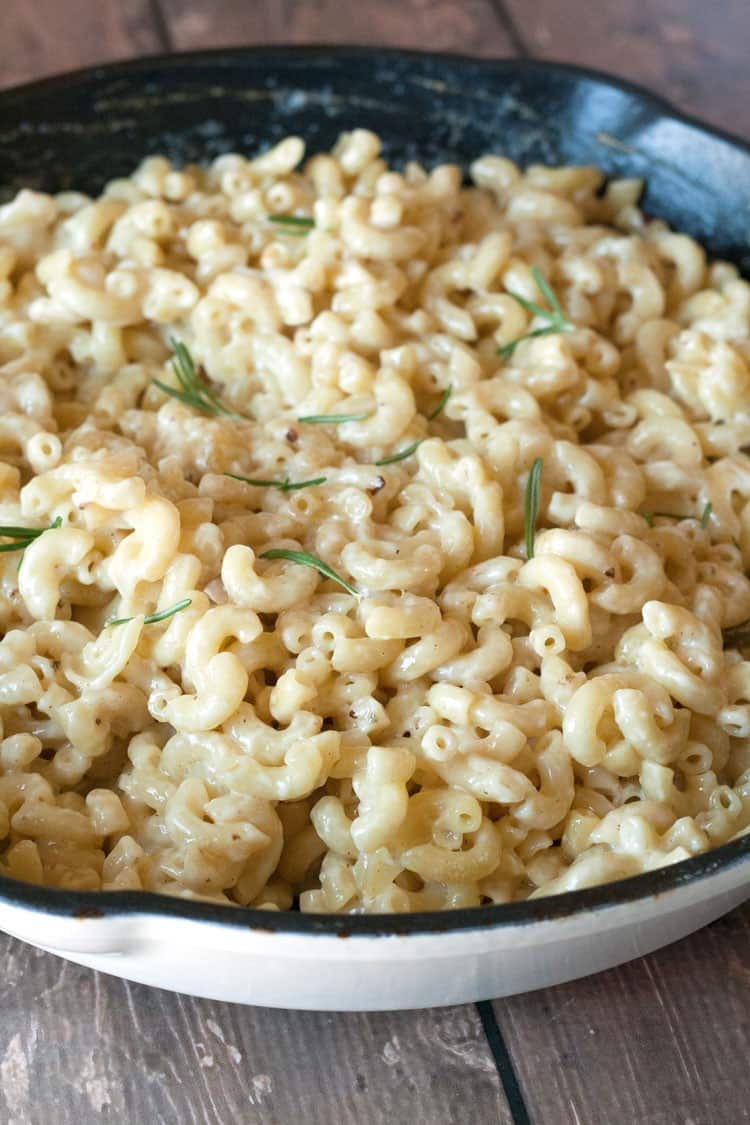 Simple Comfort Foods
Comfort food favorites are the perfect solution for whatever ails you.  I'm all about easy to eat comfort foods. So yes, I'm making a lot of soups right now (like my Zuppa Toscana) and other soft foods.
In fact, I have Italian sausage and kale in the fridge, so I'm seriously thinking Zuppa is in the cards for this week.

Easy Comfort Food Recipes
Yum.
Really, what is better than an amazing heart-warming dinner that is wonderful to share with family and friends. Pair with side dishes of meatballs and Italian Chopped Salad, which are both SO good!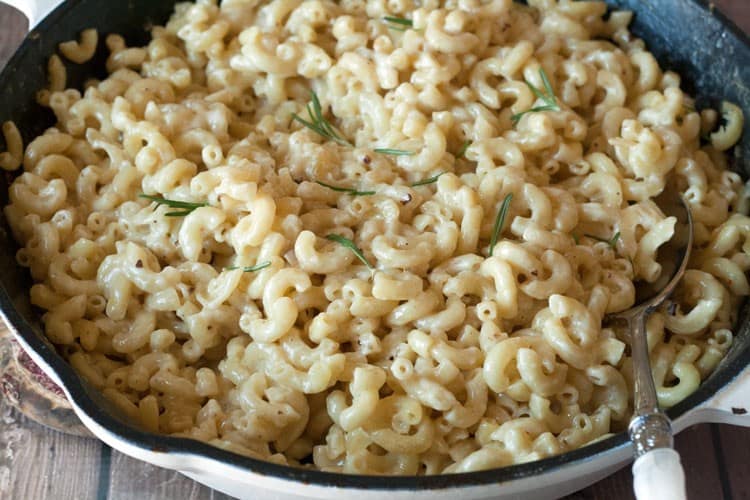 Time for Mac 'n Cheese
Ready for dinner?
You wont be disappointed with our Havarti Macaroni and Cheese!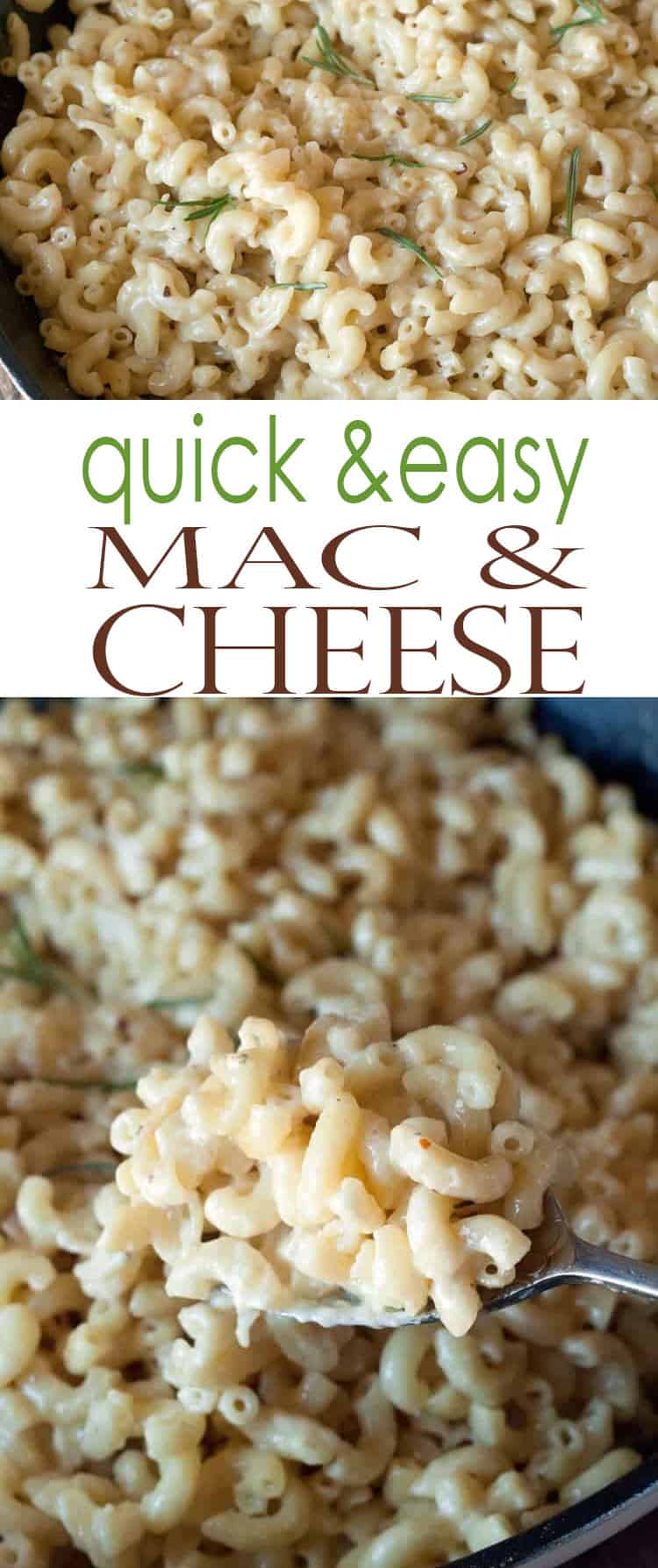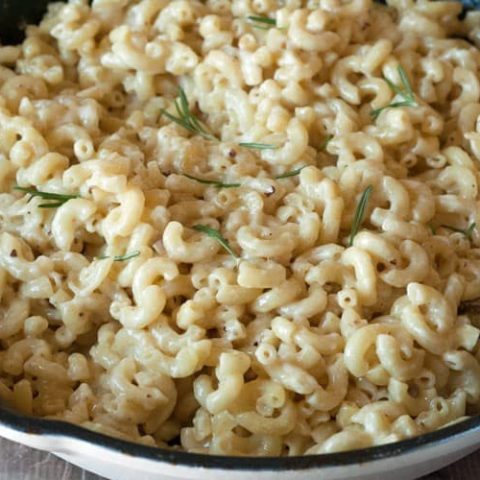 Best Mac Cheese Recipe
Enjoy this cheesy, creamy mac n cheese recipe!
Ingredients
4

tablespoons

butter

8

ounces

Jalapeno Havarti cheese

shredded

½

pint

heavy whipping cream

16

ounce

box macaroni noodles- prepared.
Instructions
Prepare macaroni noodles according to package directions, shaving 1-2 minutes off the cooking time. Drain.

Melt butter, stirring in shredded Havarti cheese. Stir until melted and well blended. Add in whipping cream. Stir in macaroni noodles and cook for 10-15 minutes on low heat until heated through.

Enjoy!
Nutrition
Calories:
414
kcal
Carbohydrates:
44
g
Protein:
15
g
Fat:
20
g
Saturated Fat:
12
g
Cholesterol:
66
mg
Sodium:
237
mg
Potassium:
178
mg
Fiber:
2
g
Sugar:
2
g
Vitamin A:
672
IU
Vitamin C:
1
mg
Calcium:
212
mg
Iron:
1
mg