There is something to be said for a hearty pasta meal, especially when its as rich and creamy as this Crab Alfredo recipe. We've made our fair share of pasta, from Spicy Sausage Pasta Bakes to freezer-cooking friendly Baked Spaghetti. Our Goulash recipe is to die for, and our Italian Pasta Salad–it's beyond reproach.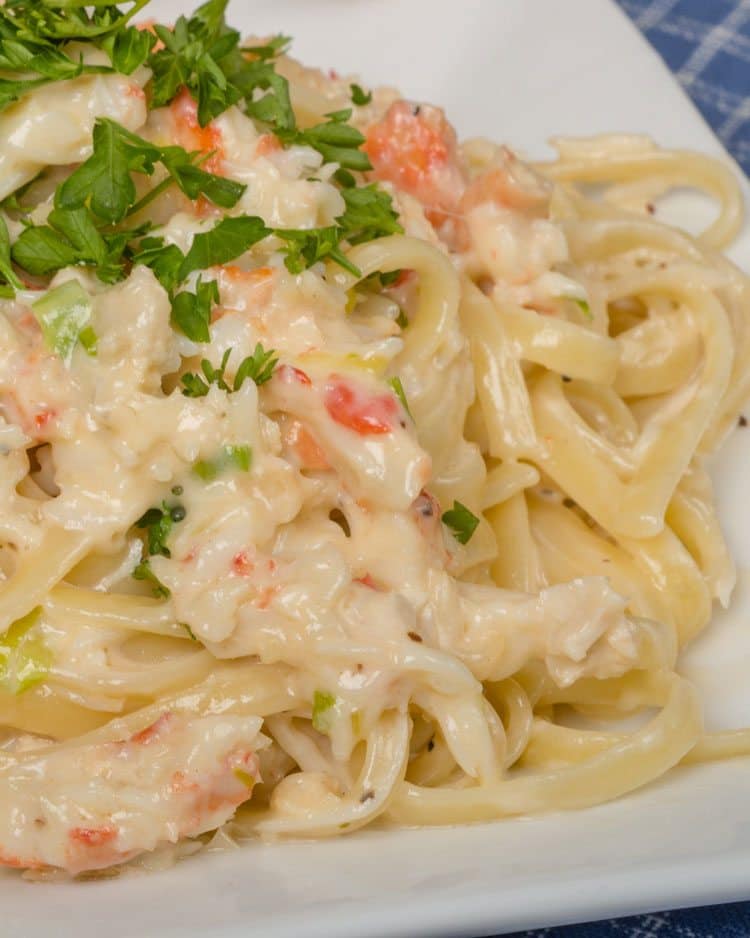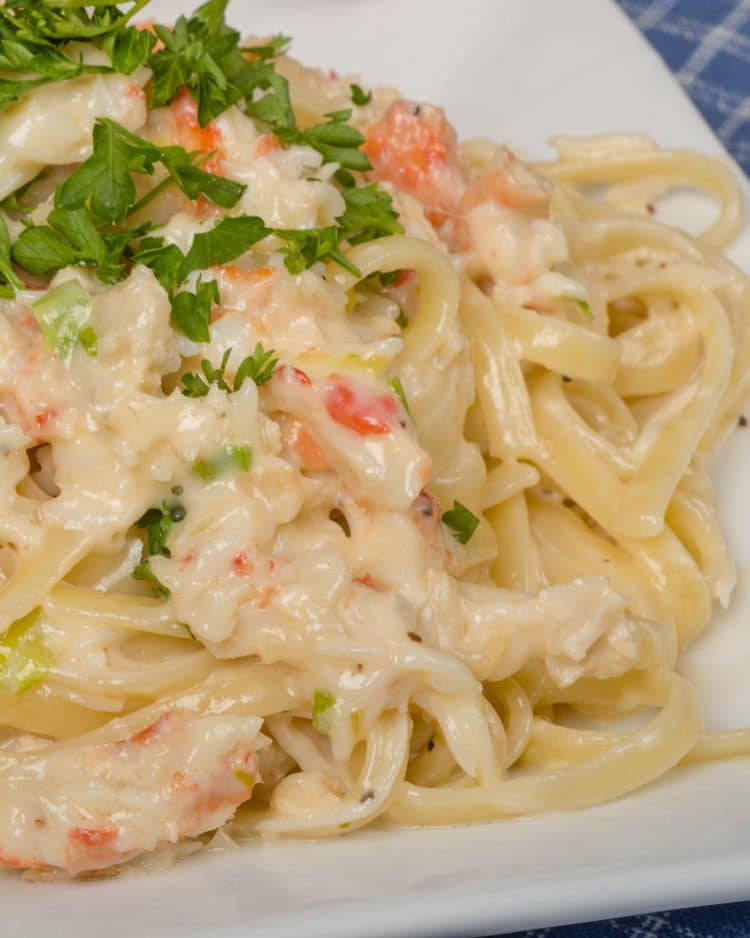 You better believe this meal is one to be savored. It's bite after bite of pure rich decadence.
One bit of advice, if you are making this recipe with crab legs, be sure to have some good seafood crackers on hand. They make the job of extracting crab meat SO much easier…and it is totally worth it to buy fresh crab meat when you can because the taste is amazing. However, if fresh isn't available buying frozen crab meat is good as well.
Click Here to get more top-rated restaurant copy cat recipes.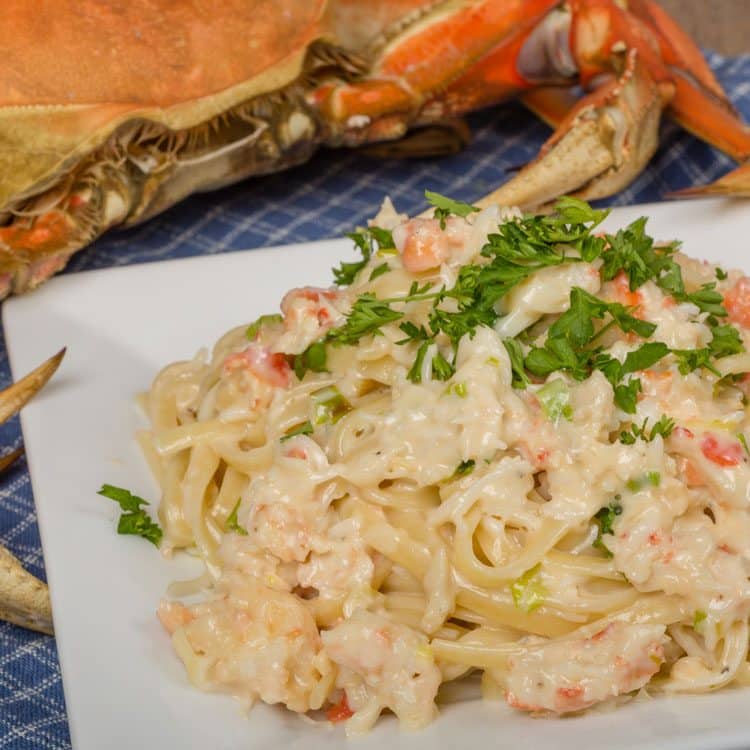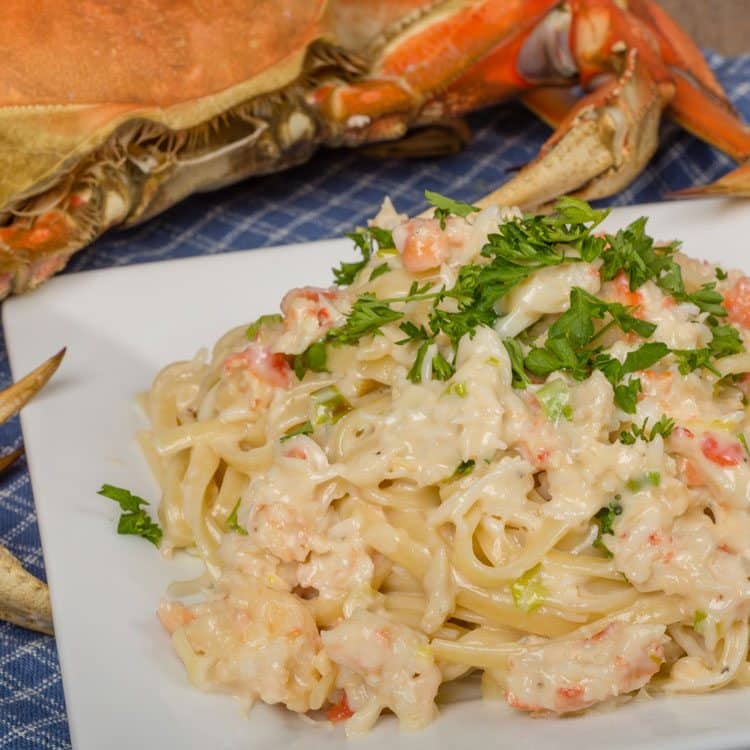 Crab Alfredo With Pasta (Red Lobster's Crab Alfredo)
What can be better than butter, cream, and fresh crab legs? Nothing. Well, not if you use this combination of ingredients. Want the secret to super creamy Alfredo sauce? It's using great ingredients, and the real thing. There is plenty of the "real thing" in this recipe and your family is sure to enjoy it. Don't skimp here, it's OK it's a special treat. Enjoy.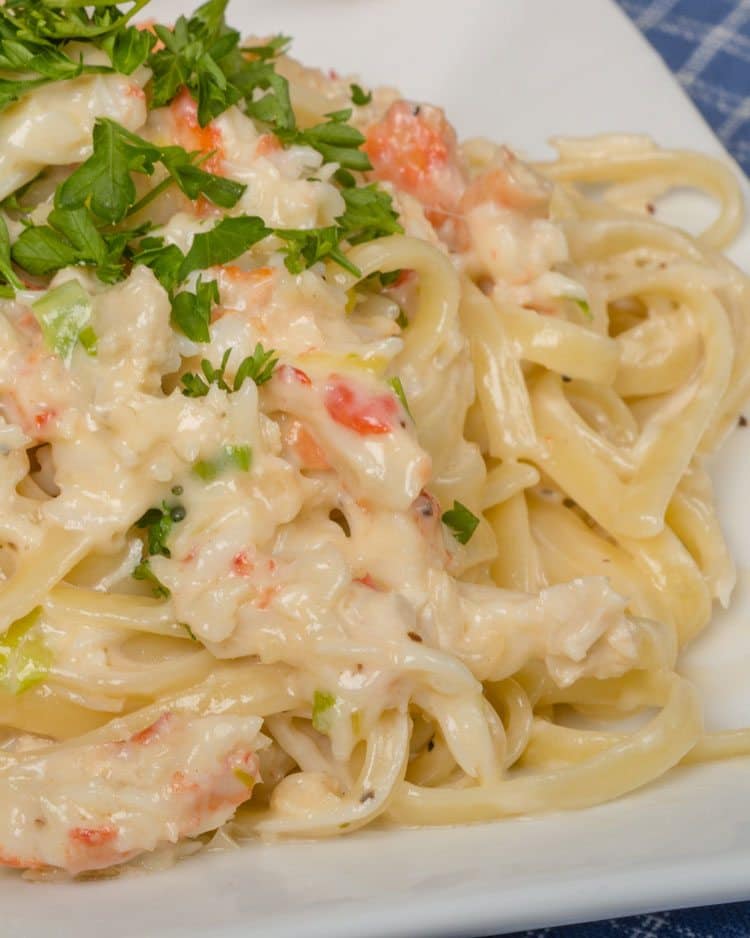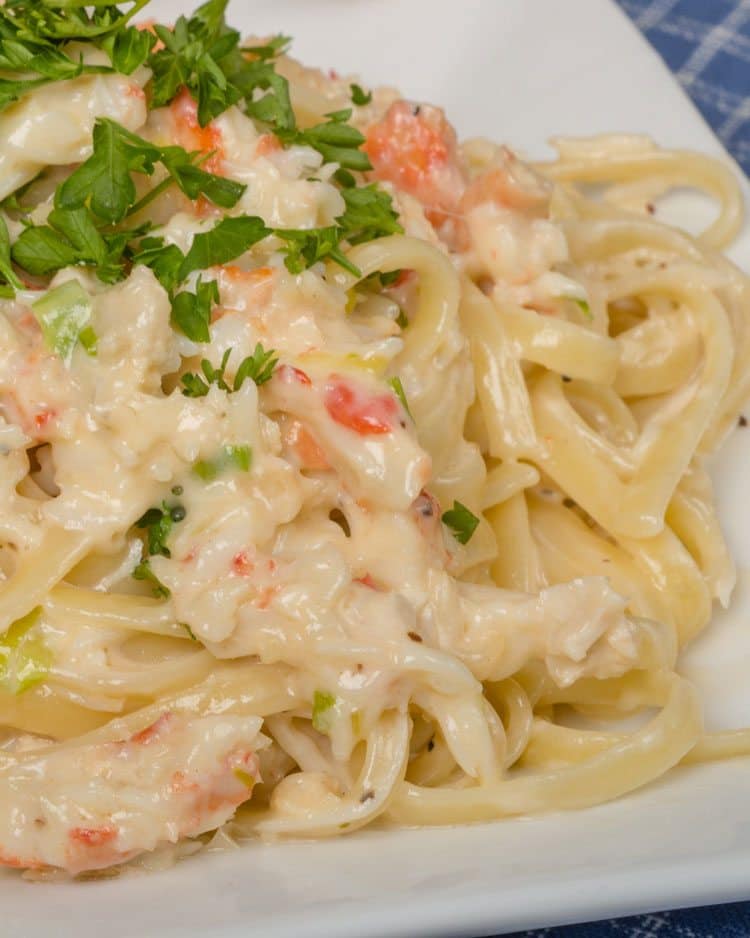 Click Here to get more top-rated restaurant copy cat recipes.
Print
Copycat Red Lobster Crab Alfredo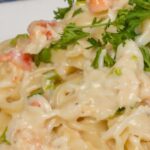 Ingredients
1 pint of Half & Half
1 stick of butter, unsalted
2 tablespoons cream cheese
1/2 to 3/4 cup Parmesan cheese
1 teaspoon garlic powder
4 to 6 Crab legs
Pasta of your choice
Instructions
Melt butter in a saucepan.
Add the cream cheese once butter is melted.
Add the heavy cream and the Parmesan cheese once the cream cheese is softened.
Add garlic powder to the mix and stir well.
Set burner to low and simmer concoction for 15 to 20 minutes.
Salt and pepper to your taste.
In a large stock pot or pan, bring water to boil.
Add the crab legs and cook until done.
Meanwhile, cook the pasta according to package directions until just done, or al dente.
Remove from pot and crack open the crab legs.
Blot with paper towel to get the excess water off.
Place the cooked meat on top of the Alfredo sauce on top of your pasta.
Adapted from:Best Copycat Recipes


The following two tabs change content below.
Latest posts by Jessica McCoy (see all)