Seriously. Steak with mushrooms.
My family could easily eat steak two or three times a week and relish the experience each and every time. If you're a steak lover, you probably understand.
Steak with Mushrooms.
Steak is one of those meals that, if prepared properly, is easy to savor. The flavor of a perfectly grilled steak is amazing. Not to mention the way the ideal steak can nearly dissolve in your mouth. Which is one of the reasons why we love it so much.
We're huge meat and potato fans around here. Whether its a classic meatloaf, beef stew, or pot roast--beef is a fantastic ingredient to add to your diet with tons of health benefits.
In fact, we were just at the doctors office the other day and the doctor specifically told my daughter to make sure she was eating red meat on a regular basis. So yes, some health conditions require more red meat. It's great for iron that our blood needs.

New York Strip with Balsamic Mushrooms
Do you love mushrooms? If you do, you'll absolutely LOVE this recipe. It's SO good!
Want to add more meat to your diet? Here are some great resources:
Research is the best way to find the perfect meals to add to your diet.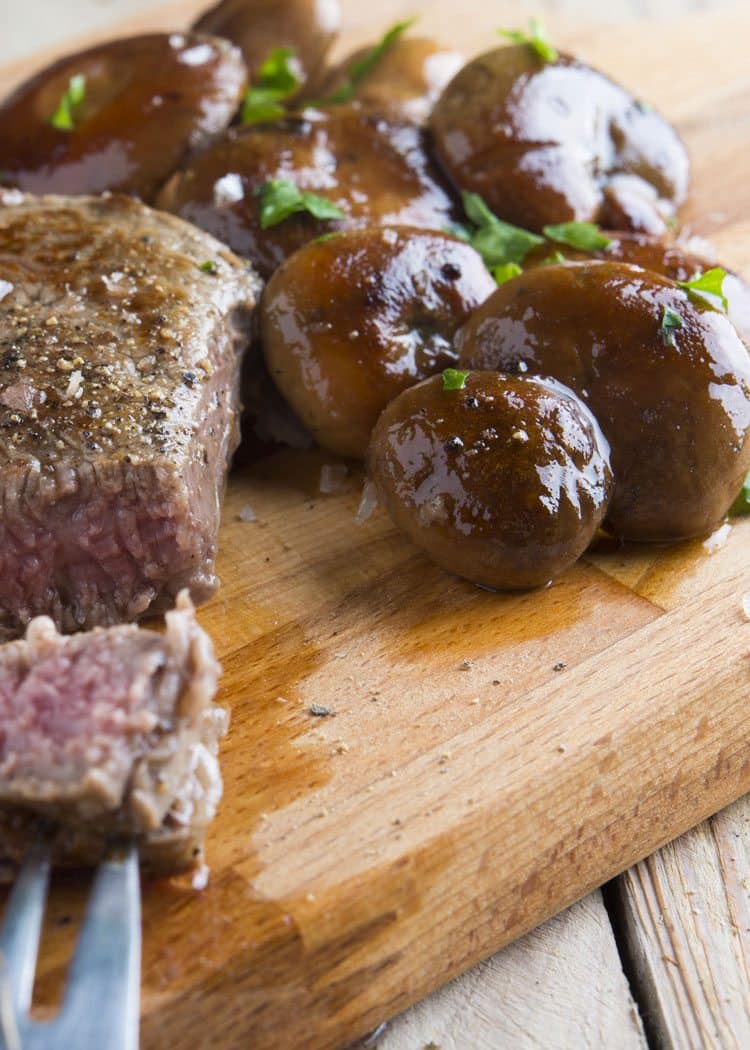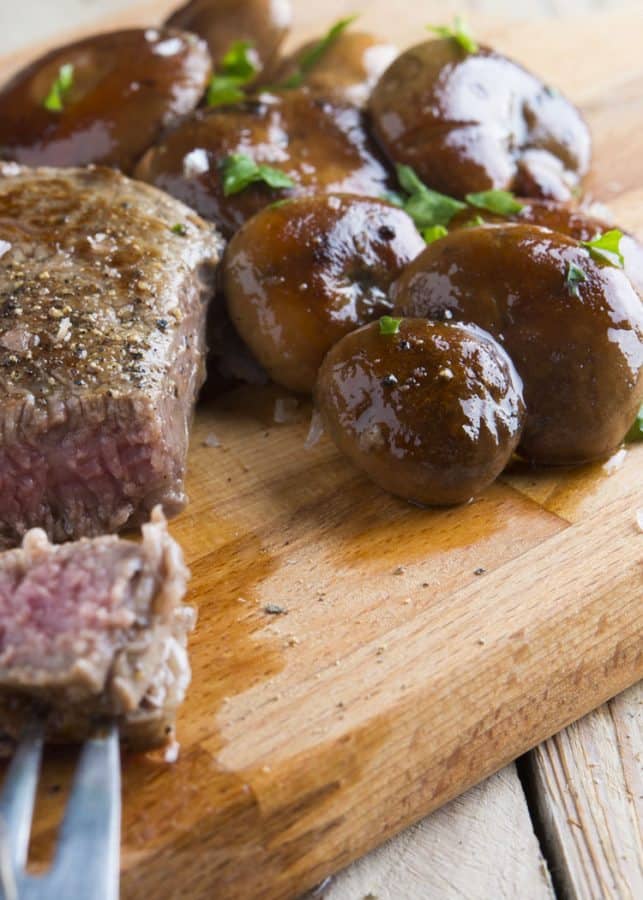 If you want to head out to a restaurant for the perfect steak, or treat someone special to a nice night out, Ruth's Chris Steakhouse has an amazing steak. We're talking melt-in-your-mouth steak.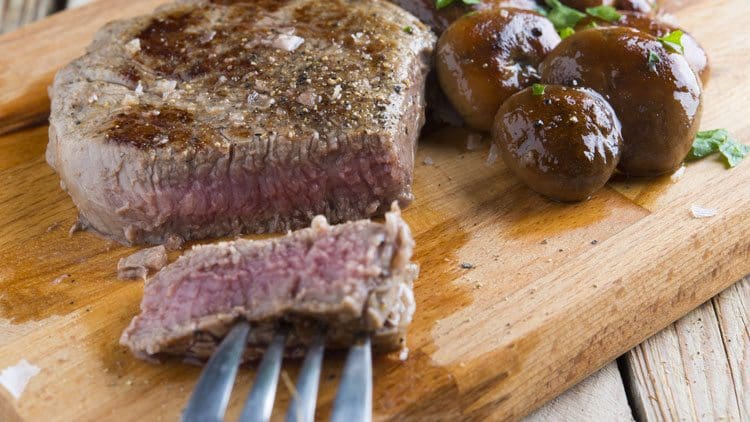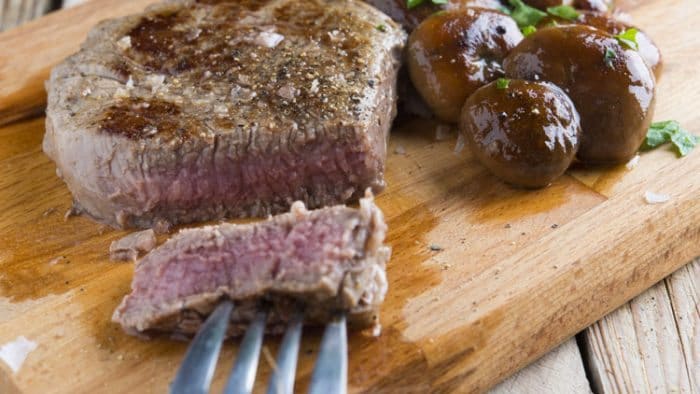 What You Need: coarse salt, olive oil, balsamic vinegar
Ready for the Best Steak and Mushrooms?
Portobello mushrooms have a excellent meaty taste and go well with any type of steak.  The addition of garlic and vinegar gives them a special bold flavor.
Tasty Steak with Balsamic Mushrooms
Ingredients
2

8 ounce New York Strip steaks (1 inch thick)

½

teaspoon

coarse salt

1

tablespoon

olive oil

1

tablespoon

unsalted butter

8

ounces

mushrooms

whole

1

clove

of garlic

minced

1

tablespoon

balsamic vinegar
Instructions
Preheat the broiler.

Sprinkle both sides of the steaks with the salt.

Place the steaks on a broiler pan.

Broil 4 minutes then turn and continue broiling 3 minutes for medium rare.

Remove the steaks and place on plates loosely covered with foil.

Place the oil and butter into a skillet over medium heat.

Let the butter melt being sure to stir it into the oil.

Add the sliced mushroom and stir to coat.

Cook the mushrooms 4 minutes or until fork tender.

Add the garlic, stir and cook an additional 30 seconds.

Remove the skillet from the heat and add the vinegar stirring to coat.

Uncover the steaks and spread the mushroom mixture over the top just before serving.