Autumn is here and we are going to celebrate the season with this super easy Dessert Pumpkin Hummus recipe. This recipe is quick and easy, but is packed with all the great flavors of Fall.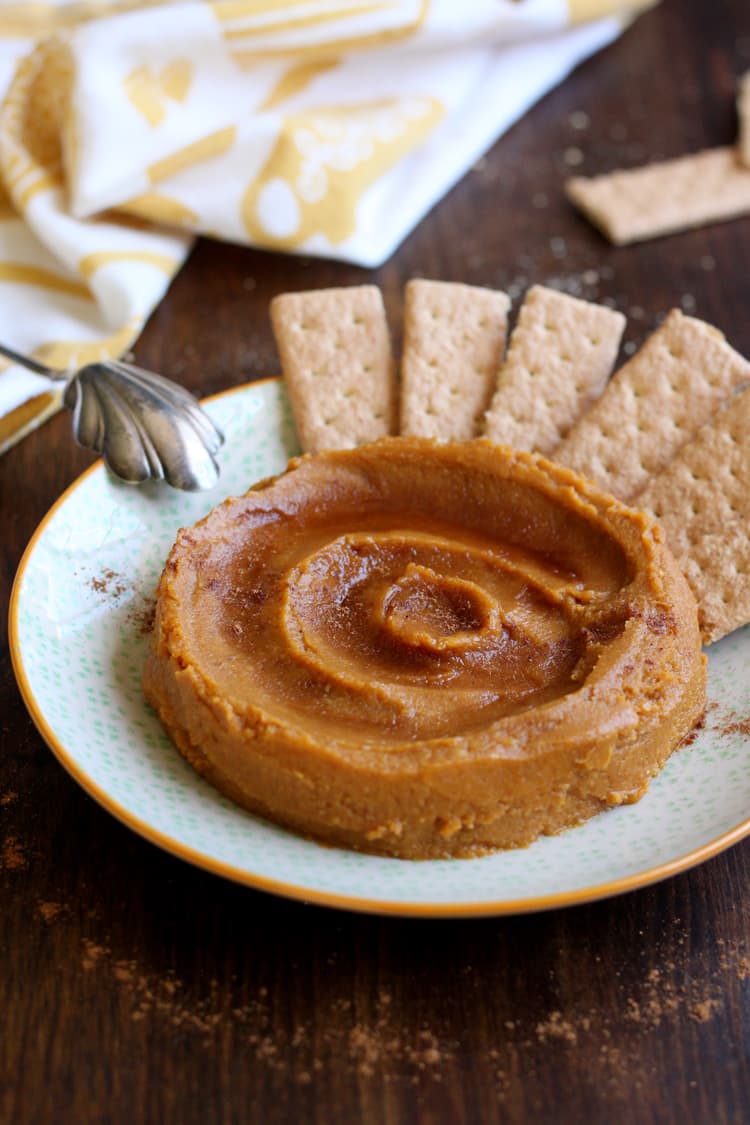 This dessert pumpkin hummus takes just 5 minutes to prepare.
And you can serve it up with just about anything you have in your pantry, graham crackers, plain or sweet pita chips, even plain crackers or the fancy multi grain ones.
It makes for a fun after school snack or a quick appetizer for an unannounced get together.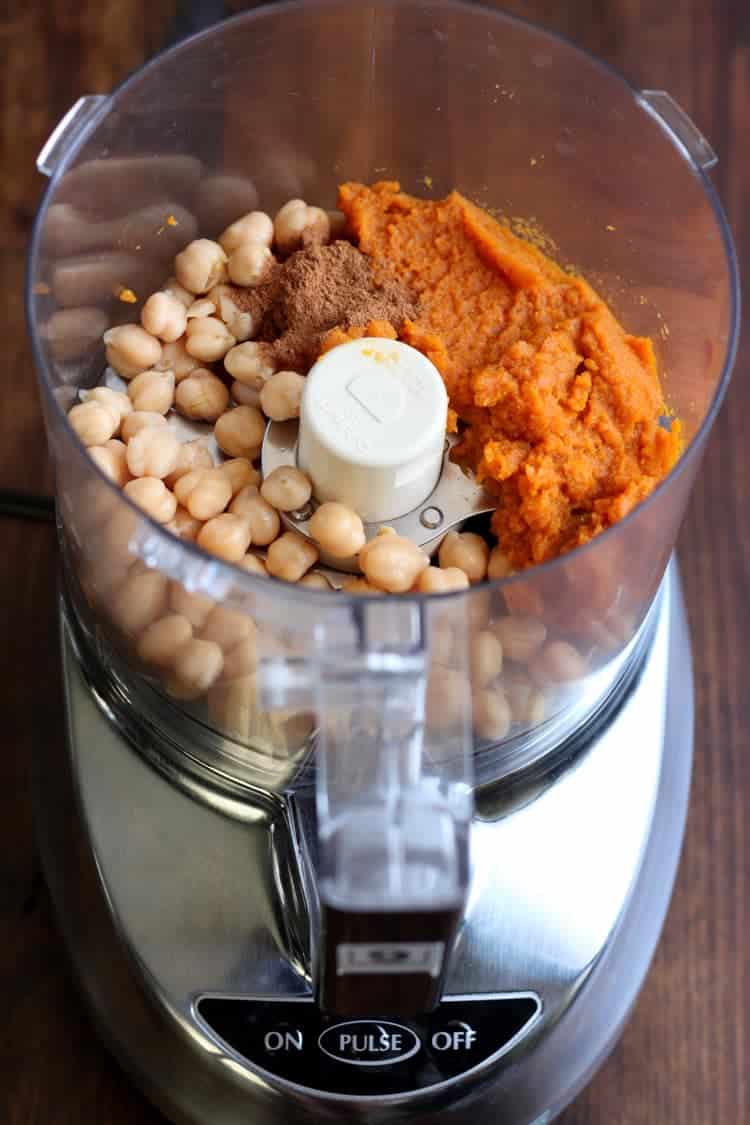 This dessert pumpkin hummus is a good for you treat that is packed with vitamins from the pumpkin, protein from the chickpeas and includes no refined sugar.
It is also packed with Fall flavor from the pumpkin pie spice, which makes us crave a slice of pumpkin pie or a pumpkin pie spice cupcake.
But when time is tight, this recipe will serve you well.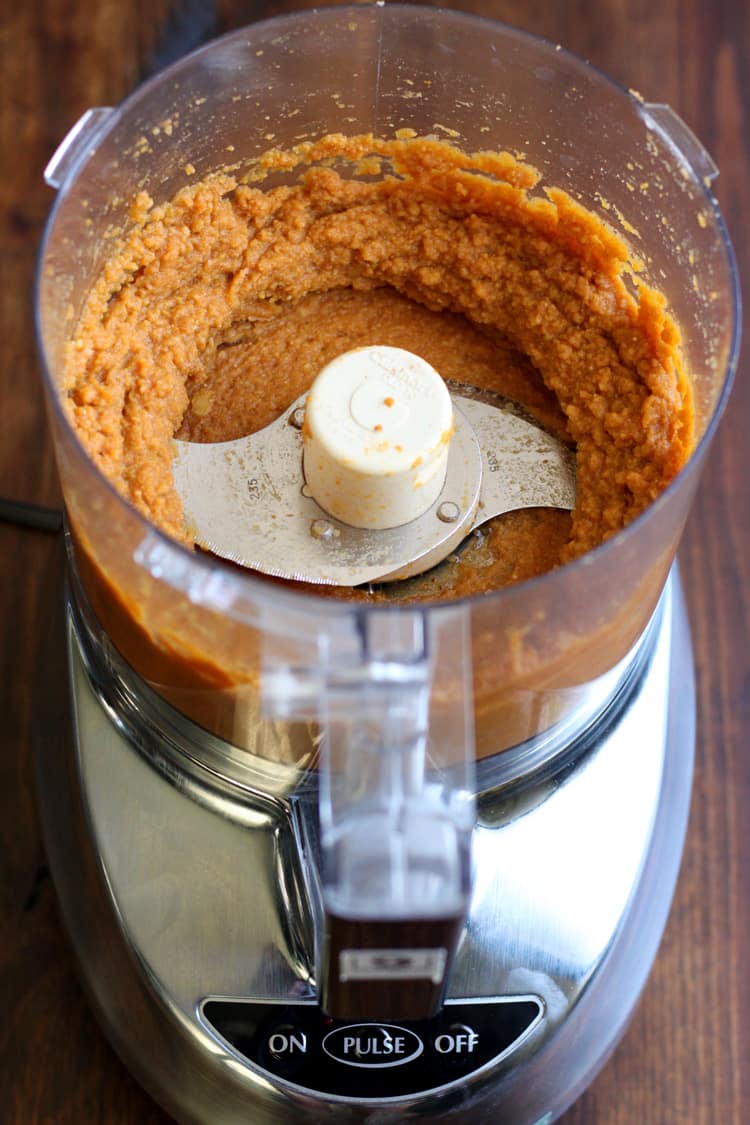 For this easy recipe, I used canned pumpkin puree. It is a great time saver, especially when you need a quick after school snack in a jiffy.
But if you want to roast your own pumpkin and make your own pumpkin puree, hats off to you! 🙂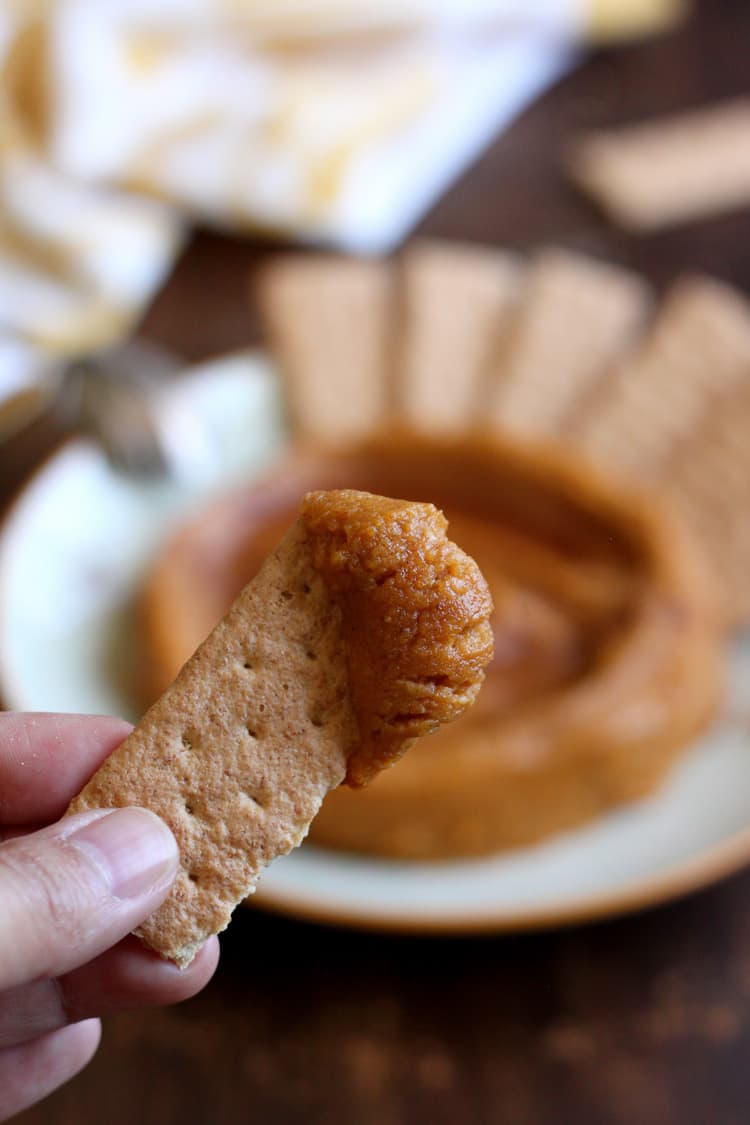 I used maple syrup to sweeten this dessert hummus, and also as added liquid to smooth out the texture. It doesn't take much since pumpkin already has a hint of sweetness.
However, feel free to increase the amount of maple syrup in this recipe to your taste.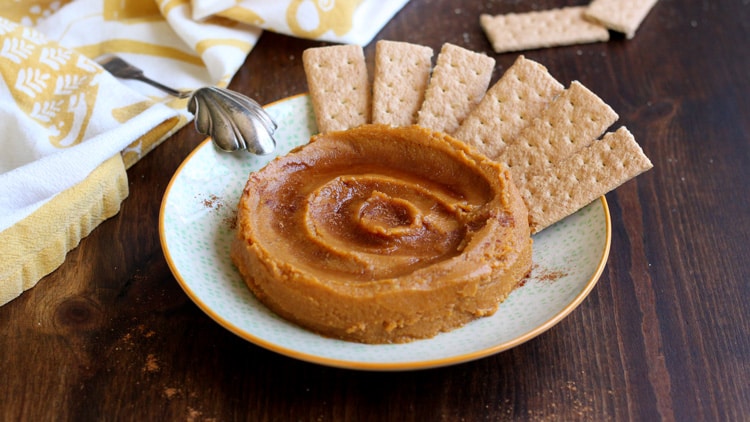 Before serving this hummus, drizzle with a bit more maple syrup and sprinkle with a bit more pumpkin pie spice.
You can even garnish with pumpkin seeds if desired.
Dessert Pumpkin Hummus Recipe

Ingredients
1 cup chickpeas
1/2 cup pumpkin puree
1 tsp pumpkin pie spice
3 tbsp maple syrup
Instructions
Drain and rinse the chickpeas. Add chickpeas, pumpkin puree and pumpkin pie spice to the bowl of a food processor. Puree until chickpeas are completely ground. Drizzle maple syrup over the mixture and continue to puree until smooth. Transfer to a serving plate, garnish with more maple syrup, pumpkin pie spice or pumpkin seeds if desired. Serve with Graham crackers, or pita chips.