Sometimes healthy eating is called for. Or, healthy drinking in the case of our Healthy Orange Smoothie.  Delicious.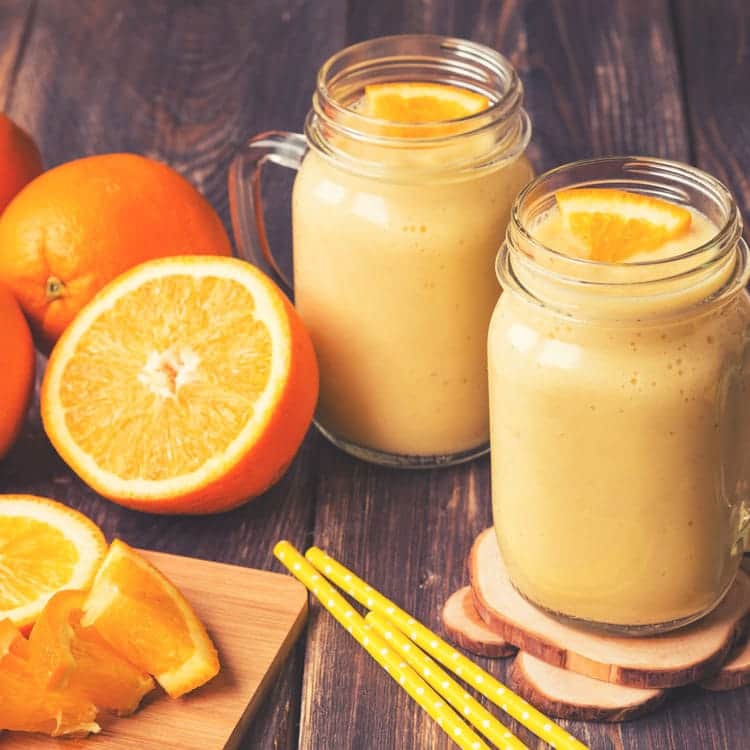 Whether you've always been blessed with a high metabolism or are watching your weight, this healthy orange smoothie is a great choice for eating healthy and watching the calories.
No diets or anything crazy here, but I decided to add in a few healthy snacks so when I'm yearning for more food, I can fill up on something good.  And do some crunches and apple picking… one of the cardio tummy exercises I picked up.  And I'll play some basketball.  Because its awesome.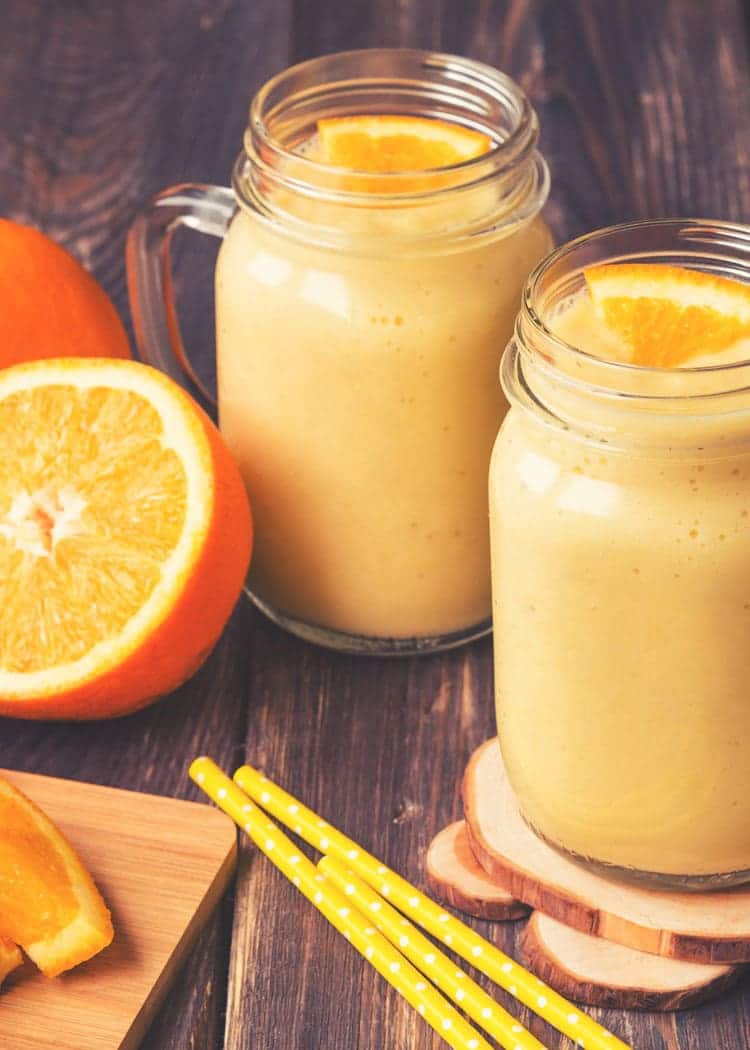 Smoothies are awesome.  They are a fun and easy way to get healthy nutrients in on the go.  If you're looking for a grab and go snack or drink, whipping up a healthy Orange Smoothie is super quick.  And the recipe… well, all you need to know is 1-1-1.  1 cup of low-fat vanilla yogurt (I use Greek), 1 cup crushed ice, and 1 cup orange juice.  Add whipped topping if desired, but it's not essential.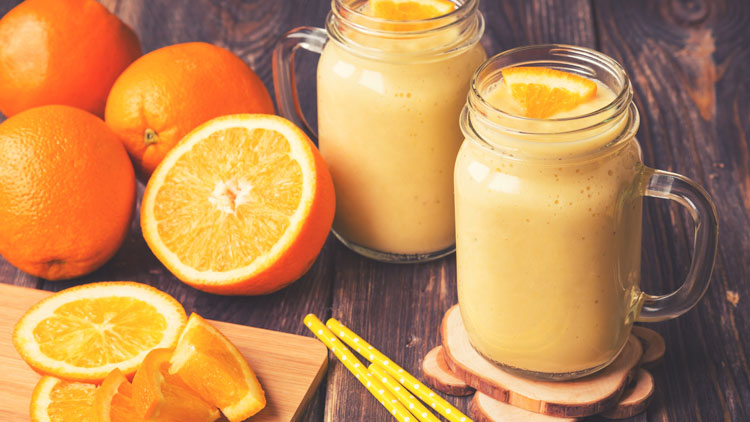 Ready to whip up your own?  Print out or save the recipe!
You might want to try some of the smoothie recipes in this fun eBook.
Print
Healthy Orange Smoothie
Author:

Jessica

Category:

Snack, Breakfast
Ingredients
1 cup vanilla Greek yogurt
1 cup crushed ice
1 cup orange juice
whipped cream for topping (optional)
Instructions
In blender, blend together first 3 ingredients until smooth. Pour into two glasses to serve. Top with whipped cream if desired.

The following two tabs change content below.
Latest posts by Jessica McCoy (see all)