Sometimes healthy eating is called for.
Power Smoothie Recipe
Or, healthy drinking in the case of our Healthy Orange Smoothie.  Delicious.
We LOVE this smoothie because we always feel an energy boost after drinking it.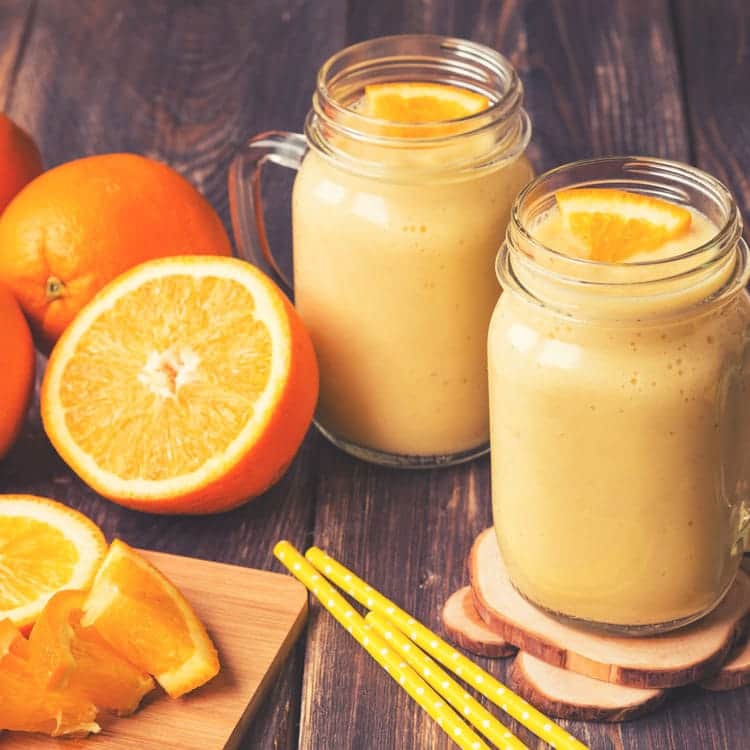 Best Smoothie Recipes to Make at Home
Whether you've always been blessed with a high metabolism or are watching your weight, this healthy orange smoothie is a great choice for eating healthy and watching the calories.
No diets or anything crazy here, but I decided to add in a few healthy snacks so when I'm yearning for more food, I can fill up on something good.
And do some crunches and apple picking... one of the cardio tummy exercises I picked up.  And I'll play some basketball.  Because its awesome.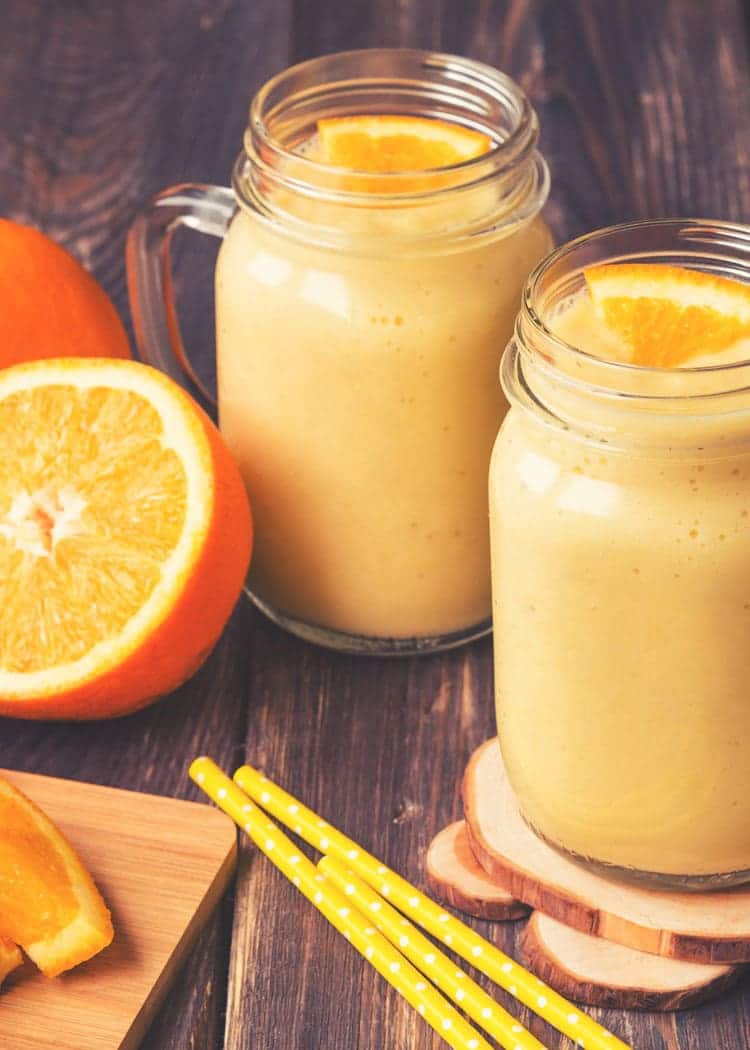 Healthy smoothies are awesome.  They are a fun and easy way to get healthy nutrients in on the go. If you're a member of a smoothie club (and maybe even if you're not) you know what I'm talking about.
If you're looking for a grab and go snack or drink, whipping up a healthy Orange Smoothie is super quick.
And the recipe... well, all you need to know is 1-1-1.  1 cup of low-fat vanilla yogurt (I use Greek), 1 cup crushed ice, and 1 cup orange juice.  Add whipped topping if desired, but it's not essential.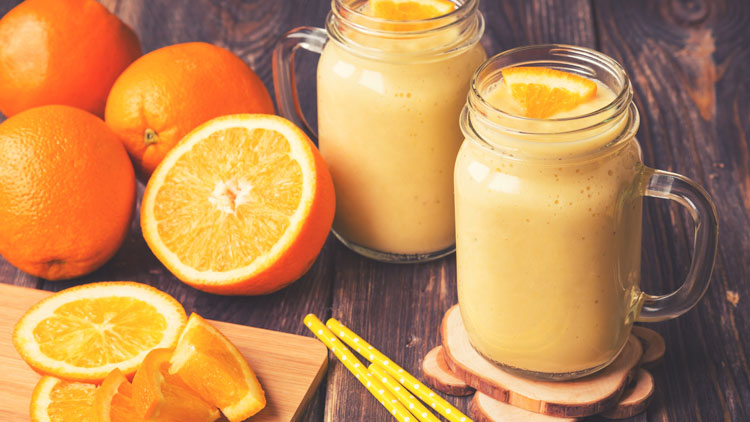 Ready to whip up your own?  Print out or save the recipe!
You might want to try some of the smoothie recipes in this Sensational Smoothies Book. EVERY recipe I have tried from this book has been AMAZING!

It's time for a fruit smoothie
Smoothies are a delicious way to get in a meal on the go or a tasty snack.
Looking for more smoothies to try? Here are some of our FAVORITE smoothie recipes: Ginger Peach Smoothie, Simple Banana Smoothie, Chocolate Blueberry Smoothie and our delicious Apple Pie Smoothie.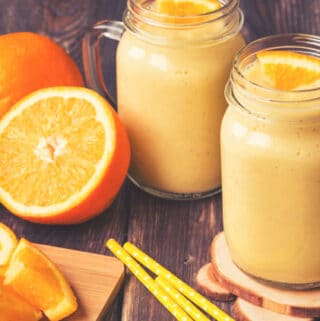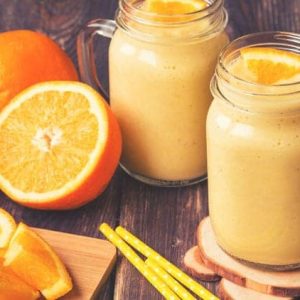 Healthy Orange Smoothie
Learn how to make a healthy orange smoothie recipe from scratch. It's easy to make and super delicious.
Ingredients
1

cup

vanilla Greek yogurt

1

cup

crushed ice

1

cup

orange juice

whipped cream for topping

optional
Instructions
In blender, blend together first 3 ingredients until smooth. Pour into two glasses to serve. Top with whipped cream if desired.
Nutrition
Calories:
147
kcal
Carbohydrates:
27
g
Protein:
10
g
Fat:
1
g
Saturated Fat:
1
g
Cholesterol:
4
mg
Sodium:
41
mg
Potassium:
350
mg
Fiber:
1
g
Sugar:
24
g
Vitamin A:
248
IU
Vitamin C:
62
mg
Calcium:
14
mg
Iron:
1
mg