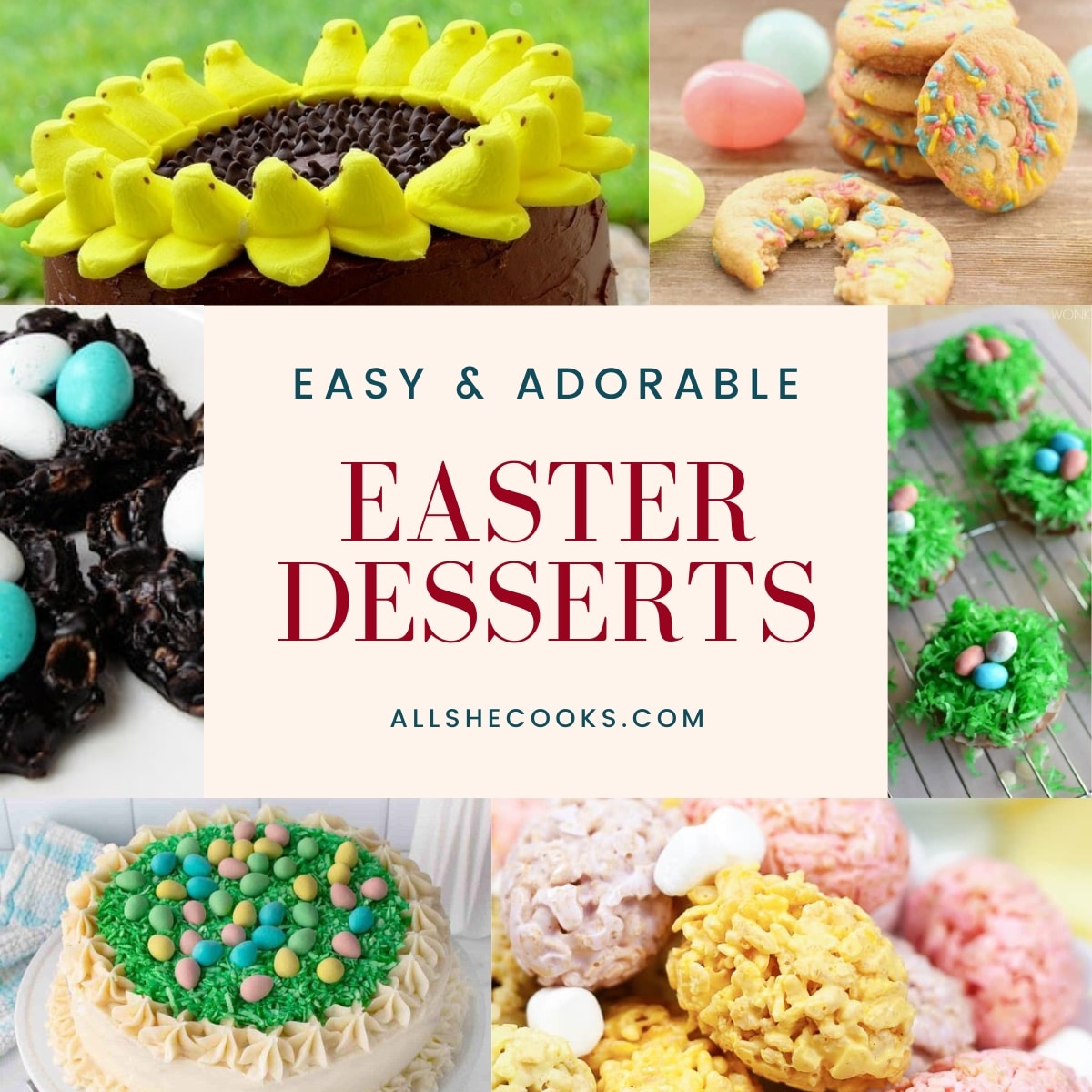 I can't believe that we are already coming up on Spring & on Easter Sunday! This year is already going by too fast! Not that I'm complaining at all that the cold weather is hopefully coming to an end, but before we know it we'll be crying for the cold weather to come back because we're tired of the summer heat! 😉
So let's all just enjoy this warmer weather that's going to be coming eventually. And let's enjoy the time outdoors. And let's enjoy our Easter Sunday eating a great meal with our family! And while you probably have your brunch or dinner menu taken care of, be sure not to forget the desserts!
Easter Sunday Desserts
We've rounded up some of sweetest Easter Sunday Desserts to make your family celebration even more special!
Not only that, but we have some delicious appetizers, sides, brunch AND recipes for using up all that leftover ham, collected from some of our favorite Easter Sunday Recipes on All She Cooks:
Ham Recipes Leftovers and More
Best ways to use leftover ham