Cheesy Has Brown Casserole Recipe
As cliche as this may seem but breakfast is the most important meal of the day! And we wanted to fuel ourselves with something hearty yet delightful in the morning to get us going for the rest of the day. Hash Brown Casserole's cheesiness and creaminess will definitely water your mouths.
You may not believe this, but we can really make time for a filling breakfast, whether you take it to go or pause for a moment to eat before running out the door. This is also great for occasions like Easter Sunday Brunch.
We LOVE breakfast recipes around here. Our Ginger Peach Smoothie, Chocolate Breakfast Biscuits and Healthy Egg White Scramble are all delicious breakfast ideas.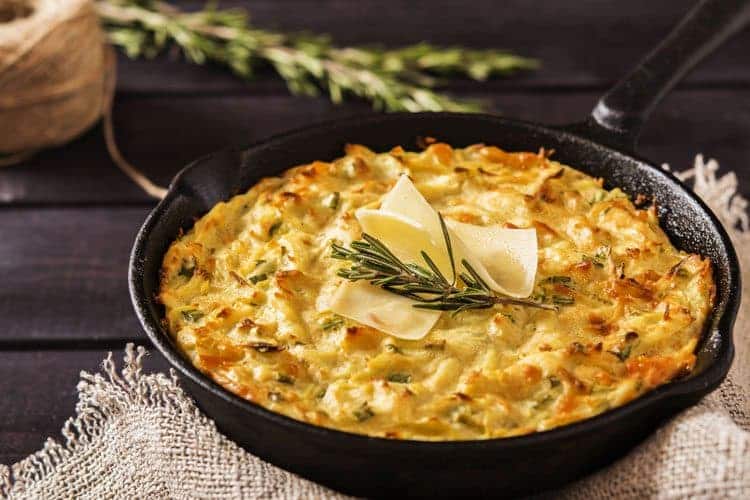 Preparing this hot low-calorie casserole with tasty fillings won't even round out your waistline.
Speaking of Weight Watchers diet plan, you might also some of the recipes we found in these Weight Watchers cookbooks:
You can get a head start on your weight loss goals by checking out all the recipes in these cookbooks, which we absolutely love!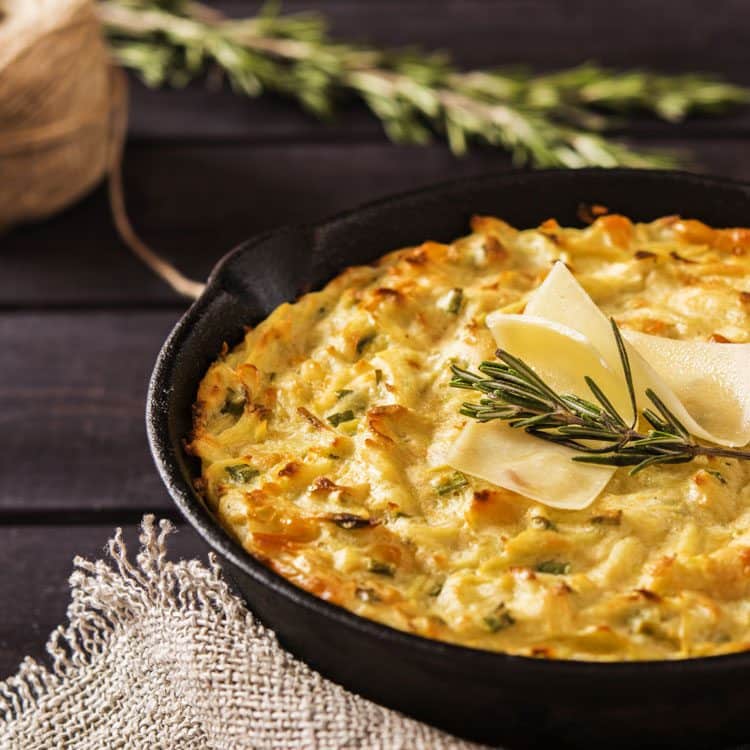 Cheesy Hash Brown Casserole
This recipe is loaded with rich and creamy flavor and it can help combat the fiercest of morning hunger pangs and time crunches.
Cheesy Hash Brown Casserole is also healthy, too, which lets you stay fit in a fast-paced environment. And we'll be off to a great start every single day. The perfect comfort food, easy-to-make, and family-friendly.
We love how easy this recipe is to pull together. And you will love to dig into the finished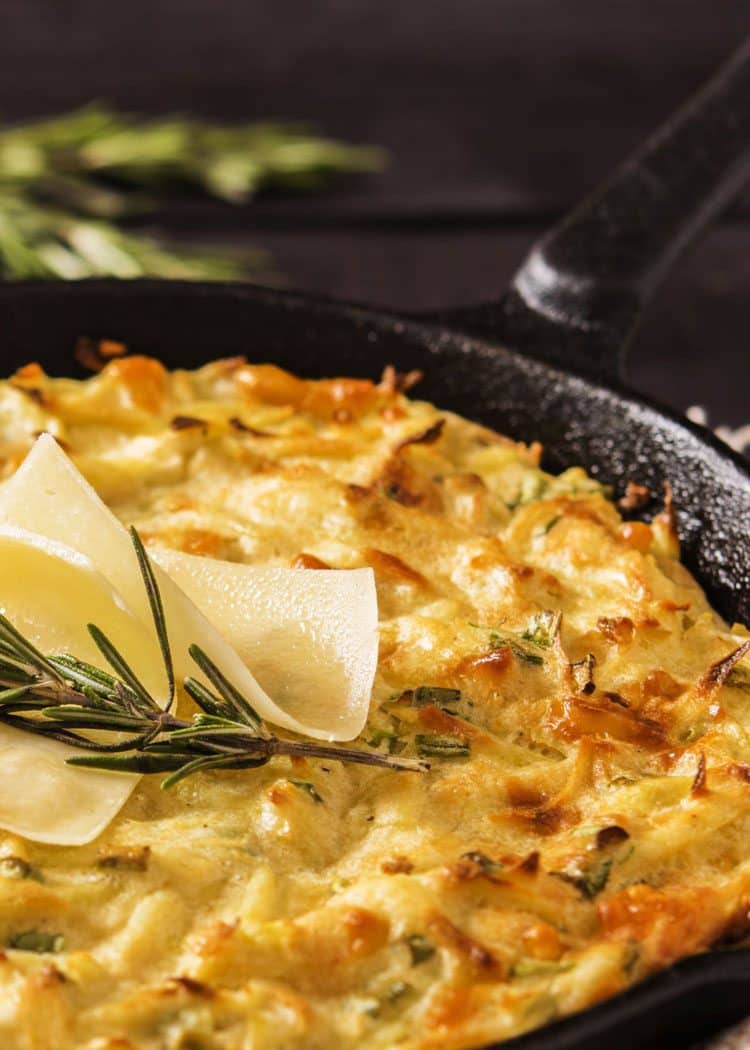 Treat your friends and family to this comforting bowl of something scrumptious.
You'll love dishing up a scoop of this lightened up hash-brown casserole. It's great on its own or served on the side with other breakfast favorites like our Healthy Egg White Scramble.
Get the latest scoop on all the recipes I'm whipping up in the kitchen by following along with All She Cooks on Facebook, Instagram, and Pinterest. Also, don't forget to join my Facebook Group where you can share your favorite blogger recipes: Easy & Delicious Recipes.
Have you tried this recipe? Don't forget to Rate This Recipe below. While you're at it, share a picture on Instagram with #allshecooks so we can see how your recipe turned out!
Hash Brown Casserole Recipe: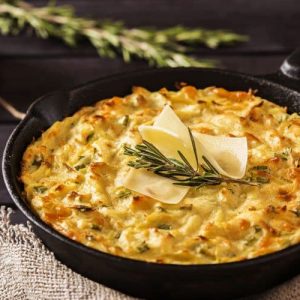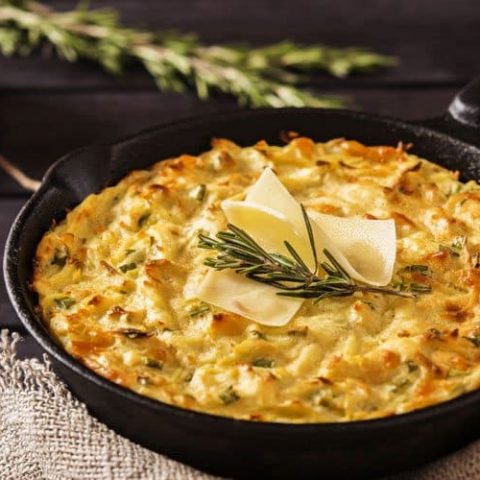 Weight Watchers Hashbrown Casserole
Enjoy this Weight Watchers Hash Browns Casserole that will let you count points and enjoy your meal. Great choice for breakfast or dinner.
Ingredients
1

small onion

chopped

1

cup

reduced fat cheddar cheese

2

tablespoon

margarine

½

teaspoon

pepper

1 32

ounce

package of southern-style hash browns

thawed

16

ounce

container fat-free sour cream

1 10

ounce

can of reduced fat cream of mushroom soup
Instructions
Spray a baking dish with cooking spray. Combine all ingredients and place in baking dish. Bake at 350 degrees for 1 hour.
Serving size: 1 cup = 3 POINTS
Nutrition
Calories:
569
kcal
Carbohydrates:
52
g
Protein:
18
g
Fat:
33
g
Saturated Fat:
17
g
Cholesterol:
69
mg
Sodium:
935
mg
Potassium:
983
mg
Fiber:
4
g
Sugar:
5
g
Vitamin A:
1015
IU
Vitamin C:
22
mg
Calcium:
275
mg
Iron:
3
mg
Get More Weight Watchers Recipes
Weight Watchers Chili | Get a lower calorie chili that gives the classic comfort food flavor you love, with less guilt.
Weight Watchers Meatballs| Can you say lower fat meatballs? Switch up the meat you grab for in the grocery store!
Weight Watchers Taco Soup | Load this soup up with tons of veggies for even more of a health kick.
Weight Watchers Garlic Mashed Potatoes | There's just something about garlic. And if you love garlic, you're going to adore this recipe.
Weight Watchers Banana Bread | This is a fun take on banana and pumpkin bread, and combines two of our favorites.
Weight Watchers Hash Brown Casserole | One of my very favorites. This is a serious comfort food meal.
Weight Watchers Key Lime Bars | If you like dessert, these simple and delicious bars will be a treat.
Weight Watchers Peach Cobbler | This cobbler is so amazing! Feel free to swap out the peaches for other fruits or berries.
Weight Watchers Chicken Pot Pie | A meal like no other. You simply can't have chicken pot pie without feeling savoring each and every bite.
Weight Watchers Pumpkin Pie | One of our most popular recipes-- yes, you can have pumpkin pie on a Weight Watchers diet!
Weight Watchers Mac and Cheese | For the love of mac & cheese recipes! Calling all cheese lovers, this one's for you. It's a quick and easy solution for all your mac and cheese cravings.
Weight Watchers 1 point Brownies | Who says you can't have a brownie on a diet? We say you can!
Weight Watchers Cheese Biscuits | If you like Red Lobster biscuits, you'll get the general idea of these delicious treats.
Weight Watchers Deli Crab Salad | This salad makes a great lunch or dinner. 
Weight Watchers Cheese Lasagna | Pasta on a diet? Yes, please! And cheese on top of that?
Weight Watchers Meatloaf | This is one of my very favorite meatloaf recipes. I love that I can mix up a tasty lower-calorie meatloaf.
Weight Watcher Chicken Teriyaki | If you love chicken teriyaki, this recipe is for you. Hands down, one of the best low-cal chicken recipes I've had.