This 5-ingredient Crock Pot White Beans and Ham recipe puts dinner on the table for less than $5.00 and is a super easy recipe to make.
White Beans and Ham in the Slow Cooker
Can't cook?  Doesn't matter!  With this recipe, skill isn't even required.  The only thing you need to know is how to pour dry beans in a pan, cover with water overnight, and then rinse them out in the morning.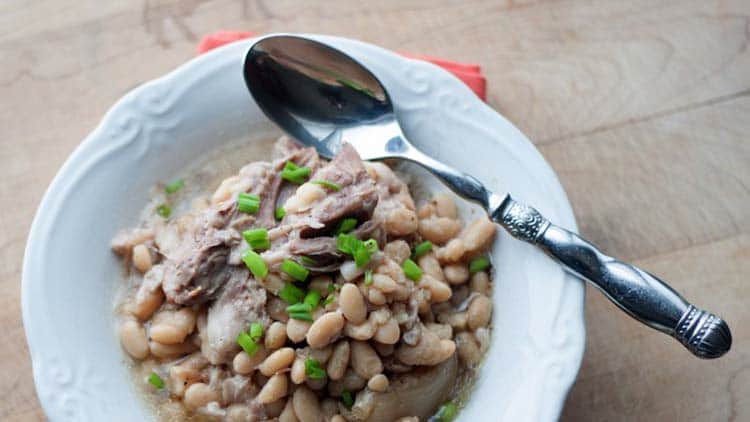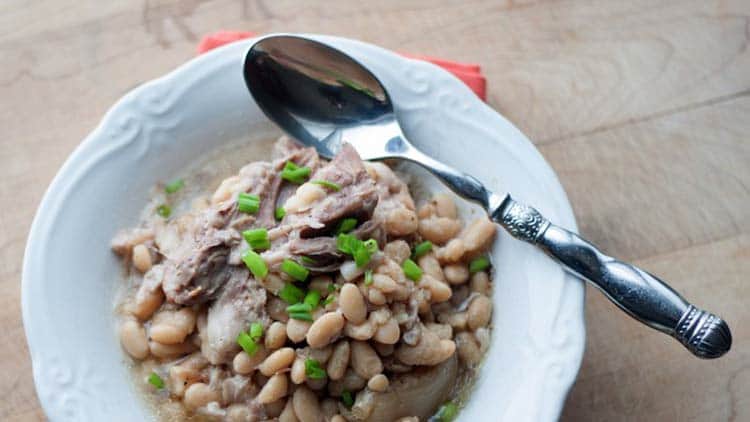 Everything else you do involves throwing a few things in the programmable crock pot, walking away for the rest of the day, and coming back when there is about an hour or so left to add some spices. Flavoring is so good with this slow cooker bone in ham.  Sounds easy, right?
Get dinner on the table for under $5 with this crock pot ham and beans recipe
Low-cost meals are important.  That's why I still love our simple Spicy Quesadillas and Easy Pizza Dough recipes. You can be on a tight budget and make recipes like these. That matters.
And this is one of those easy slow cooker dinner recipes and can throw together in no time flat. It's a way to help stretch your grocery budget, save some money, and even try new things.
Some of my favorite low cost dinner recipes are the easiest to make.  My family loves soup and salad (well, some of us love the salad).
We also enjoy a good homemade pizza. Serve a soup for your main course like my family favorite Poor Man's Soup.  Use up your leftover mashed potatoes in a Chicken Enchilada Casserole.
Simple recipes that can be made on a dime are a winner all around.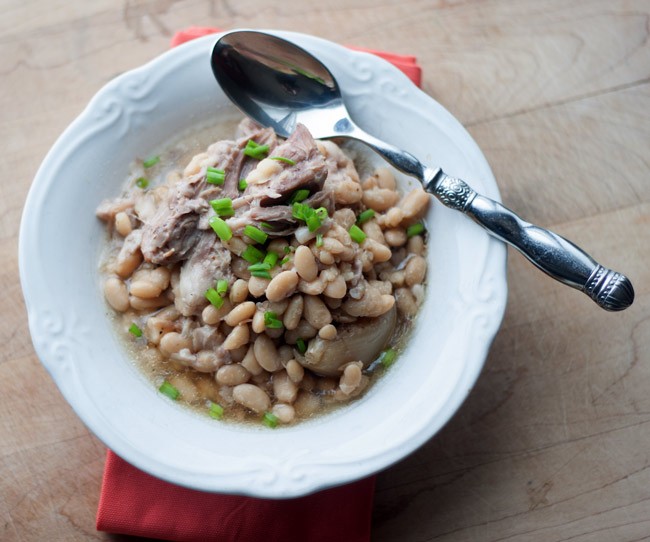 Print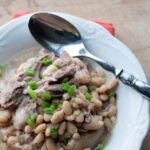 Save
Save
Save
Save
The following two tabs change content below.
Latest posts by Jessica McCoy (see all)