Pumpkin pie. No matter what the time of year. No matter if it's warm from the oven or cold from the fridge. I am always-always-always in the mood for pumpkin pie.
CELEBRATE FRUIT WITH 1-POINT WEIGHT WATCHERS PUMPKIN PIE

This is especially true when said dessert of my choosing is only 1 point on Weight Watchers! And just how do they achieve such greatness? By making this delightful dish crust free. And ya'll…one bite and you'll miss that crust like you miss those extra points!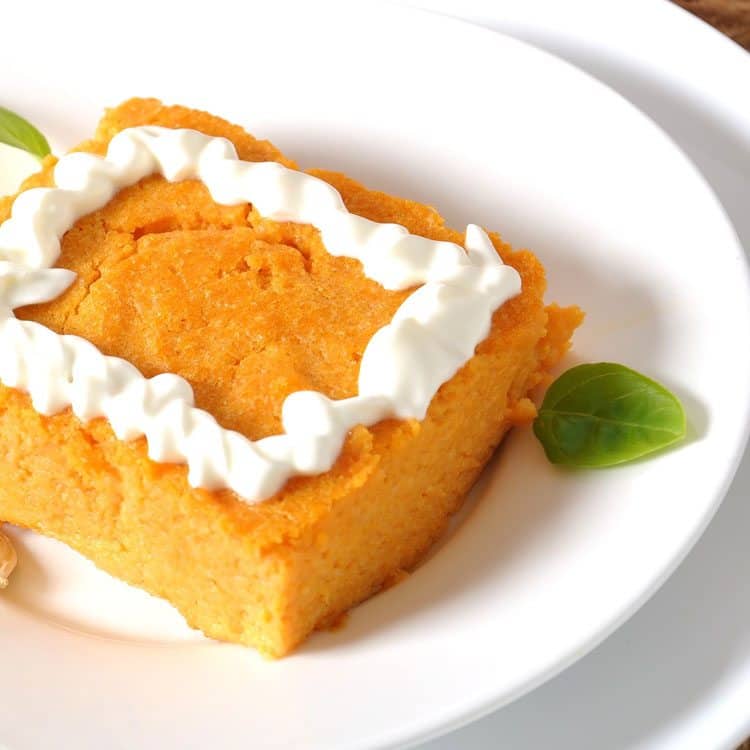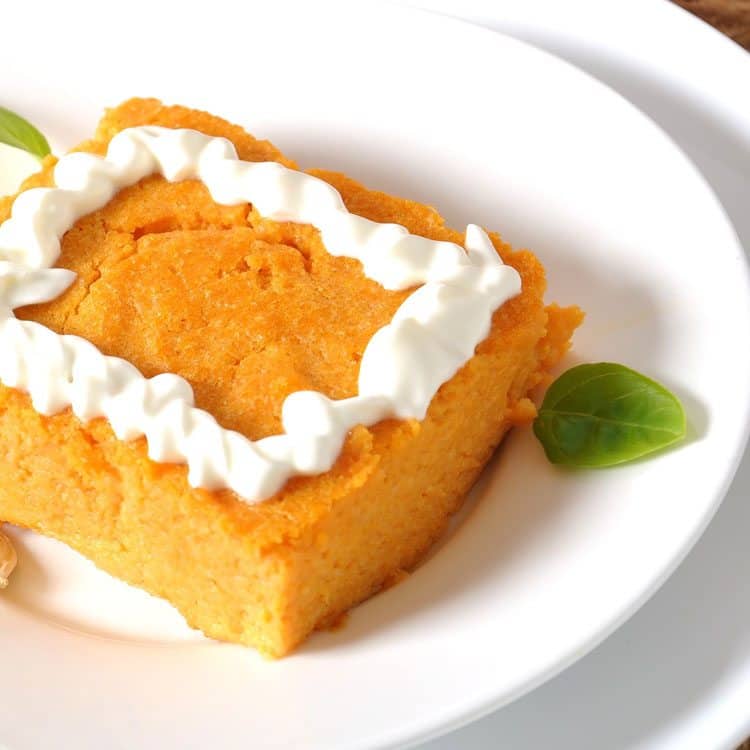 LESSONS IN CRUSTLESS PIE-OLOGY
So perhaps the most imperative aspect of this dish, is the pie pan you bake it in. Preferably dark and non-stick, this will allow a longer bake time and easier removal. You'll also find it helpful, if you invest in a flexible pie server as well.
Free Weight Watchers Recipes
These two kitchen tools in hand, you'll be ready to wow your taste buds into submission. Cooked up correctly you really will not even miss a traditional crust. In fact you may just wonder why on earth you didn't think to cut out the crust even sooner! All in all, this pie–sans that caloric edging–will come in per serving at only 1-point on your Weight Watchers plan.
You'll be happily enjoying this Weight Watchers dessert after any of our yummy weight watcher dinner recipes.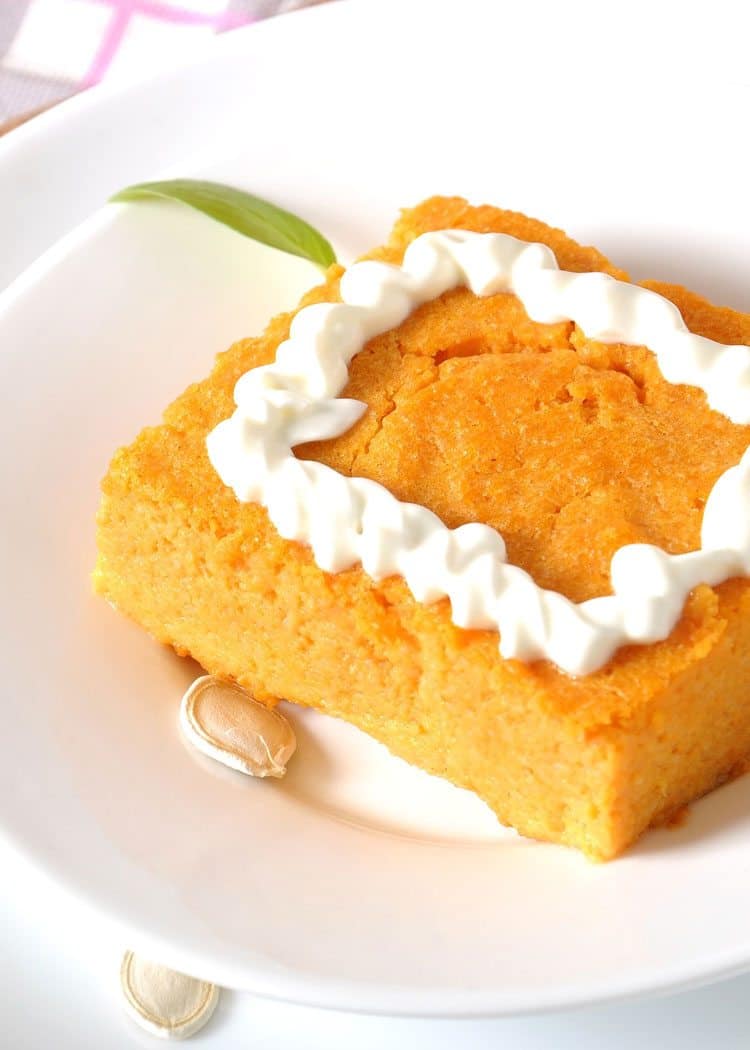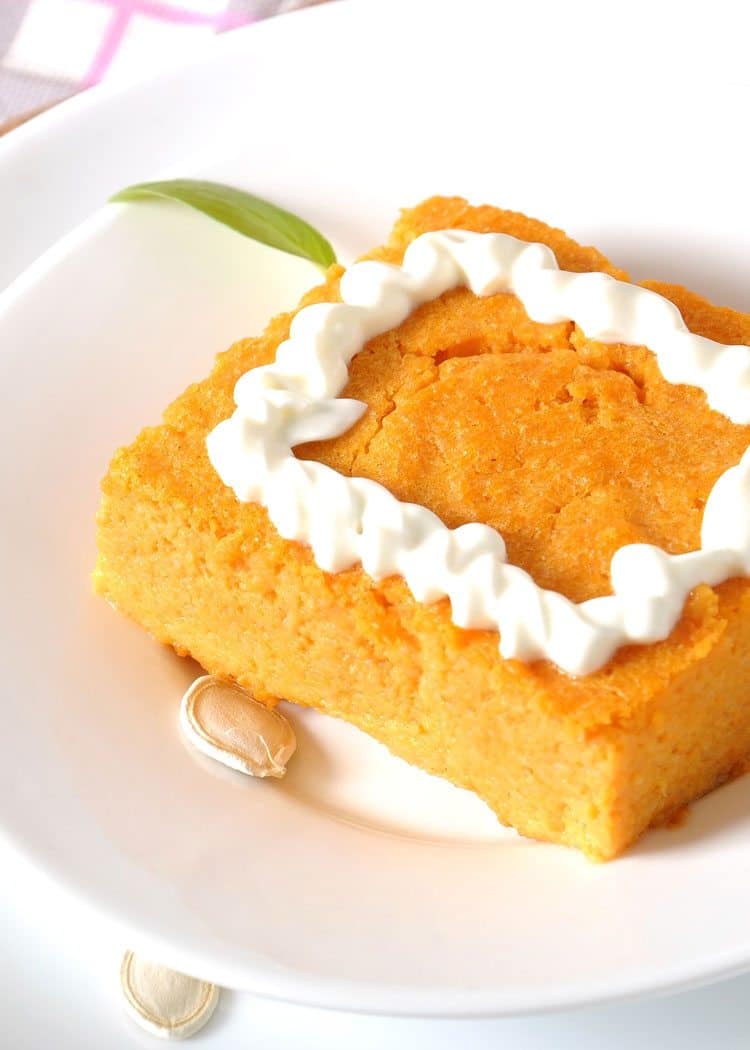 PUMPKIN TO LOVE ALL YEAR LONG
So just what makes this pumpkin pie worth smiling about all year long? The taste! When you whip this together your not going to be using the pre-spiced pumpkin pie mix. You'll be utilizing the real pumpkin…aka real fruit.
Weight Watcher Recipes Points
From there you'll add a sugar substitute and have control over the spices used. I for one have always favored pumpkin pies that had more authentic taste like using real pumpkin does. Making this a wonderful (and traditional) Weight Watchers Pumpkin Pie dessert to start with for the Weight Watchers program. Especially as you get to add a big dollop of fat free Cool Whip!
For even more great pumpkin inspired recipes make sure to check out these Mini Pumpkin Cheesecakes, Pumpkin Whoopie Pies, and Healthy Pumpkin Cookies that the kids will love! Now how do you love using pumpkin all year long?

Print
Pumpkin Pie – 1 Point Weight Watchers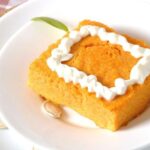 Ingredients
1 (15 ounce) can pumpkin (not the pumpkin pie mix)
5 ounces evaporated milk
3/4 cup Splenda
1 teaspoon cinnamon
1/4 teaspoon cloves
1/2 teaspoon ground ginger
2 eggs
Instructions
Combine all the ingredients. Spray a pie pan with a little cooking spray. Pour the pumpkin mixture directly into the pan. Bake at 375 for about 35 minutes or until firmly set.
8 servings, 1 POINT each


The following two tabs change content below.
Latest posts by Jessica McCoy (see all)