Serve up this comforting Oatmeal Pie! It is similar to a pecan pie, if you have never heard of a classic oatmeal pie recipe.
Oatmeal pie is great for holiday gatherings like Christmas, Easter, Thanksgiving and the list goes on. A super simple homemade pie that will win over a crowd.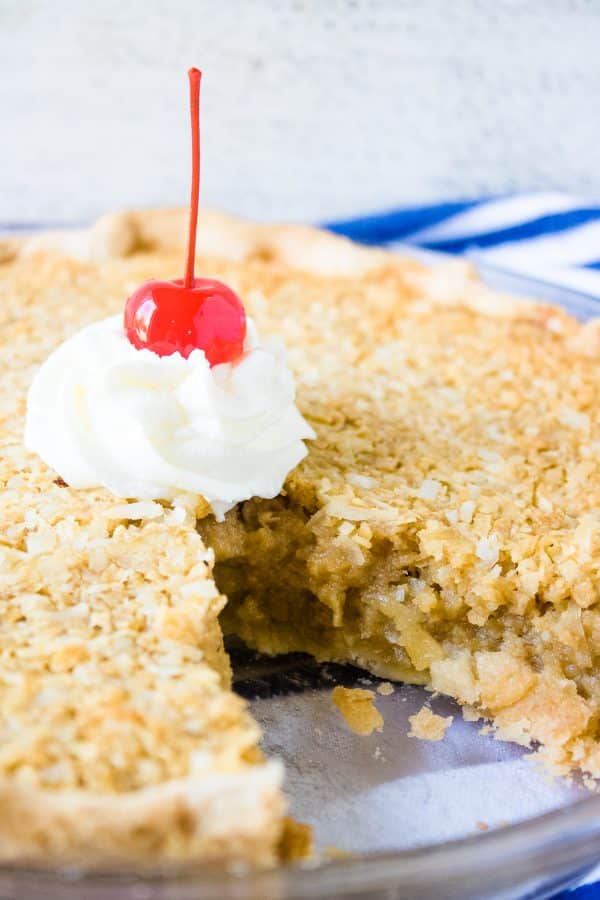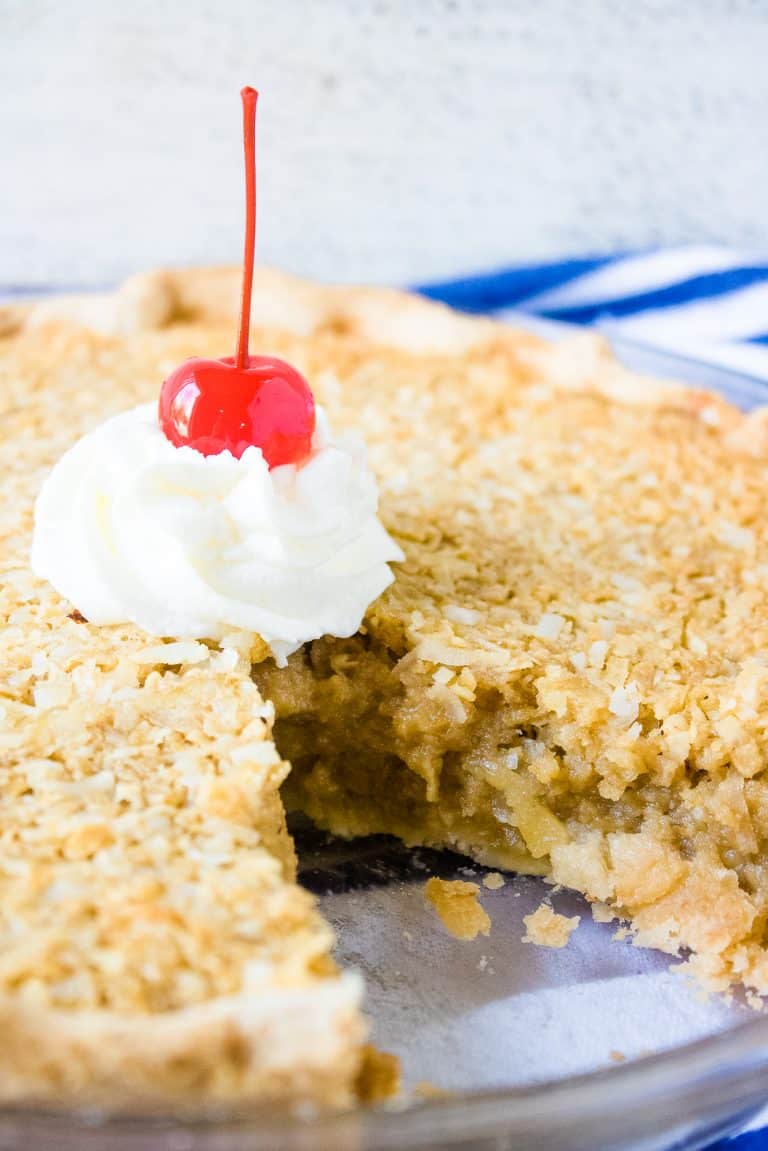 I have come to realize that not everyone is familiar with oatmeal pie. You simply whip up the filling pour into your pie crust and bake away. Crazy simple to make, and one pie that will stand out at a dessert table.
What Type of Oats Do You Use For Oatmeal Pie
You will want to use quick oats for this recipe. I also add in coconut into my oatmeal pie, it offers a fantastic texture and flavor to this pie recipe.
How to Serve up the Best Pie
Top with whipped topping
Scoop of vanilla bean ice cream on the side
Sprinkle with cinnamon
Slice and serve alone
No matter how you serve up your pie it will be a tasty treat. Slices easily and can be decorated up if you want a prettier presentation for serving guests.
What Type of Pie Crust Do You Use for This Pie Recipe
You will want to use a classic pie crust. Now, you can either make your own pie crust or opt to buy pie crust. I tend to buy the refrigerated dough that you roll out and shape in your own pie crust.
If you want to cut more corners hit up the freezer section and buy a pie crust in a tin pie pan. They work just as good, just more noticeable it isn't homemade.
How to Make Oatmeal Pie
Simply preheat the oven as directed below in the recipe card. Now, grab a bowl and add in all your filling ingredients. Whip it up until it is well incorporated, and then pour into your pie shell.
Bake at a higher temperature for 10 minutes and then lower the temperature and cook for around 30 more minutes or until your pie is fully cooked.
Place on a cooling rack to let it cool off.
Love Pie? Here Are More Pie Recipes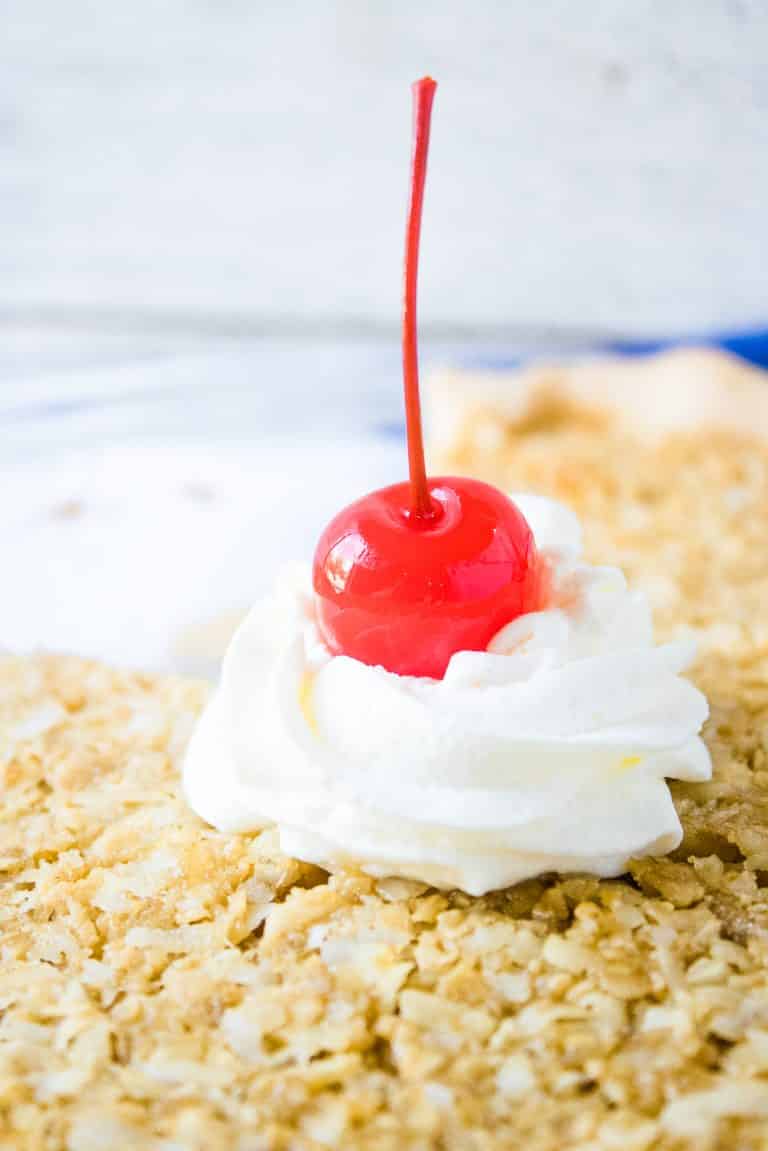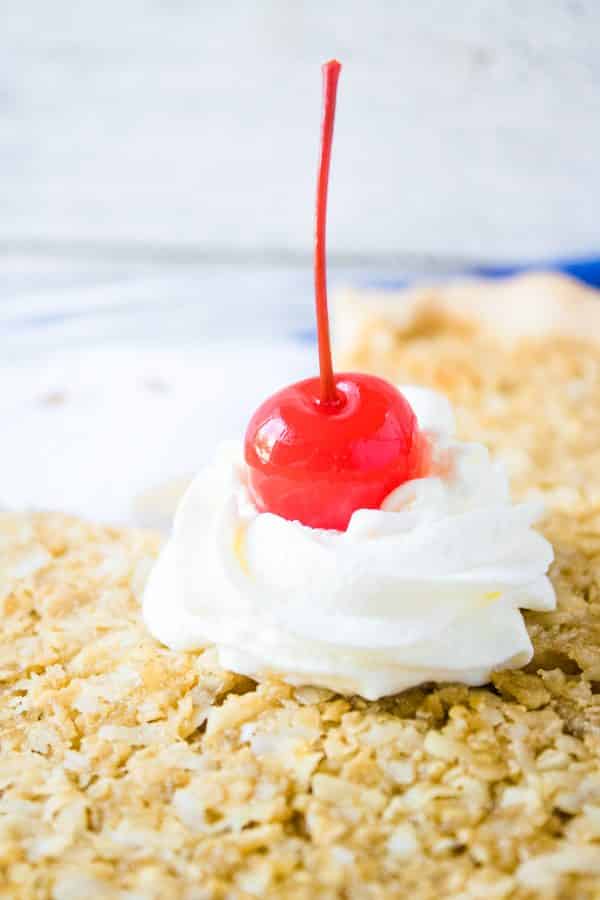 How to Not Overcook Pie Crust
One tip I have found when making pies is to protect that crust. If you hate when your top part of the crust becomes overly dark and dried out from the long cook time, you are not alone.
You can buy a pie shield that sits around the pie, and protects the crust. Then the last 15 minutes of cooking you lift the shield up and it will then have a little time to darken up.
Or reach for aluminum foil and wrap around the pie crust edge before you bake. Then the same thing goes, remove the aluminum foil the last 15 minutes of cooking.
How To Store Oatmeal Pie 
You can store your pie on the counter or in the refrigerator. If you store it at room temperature you can store it for 4-5 days.
Now if you stick in the fridge it will allow you to store for 5-7 days. I find that refrigerating pie can help extend the shelf life by a few days.
If you store your pie in the fridge you can always let it warm up to room temperature before you eat if you don't like it fresh from the fridge. I actually enjoy it cold.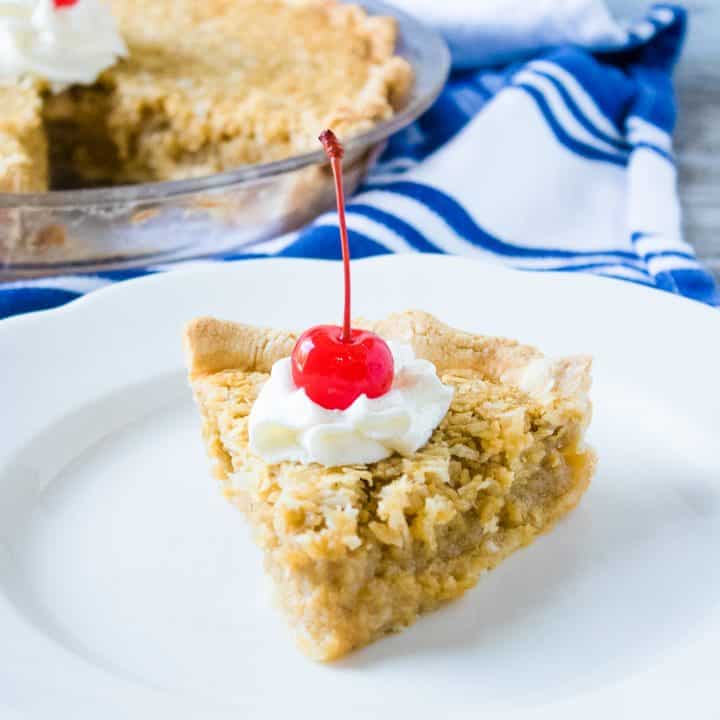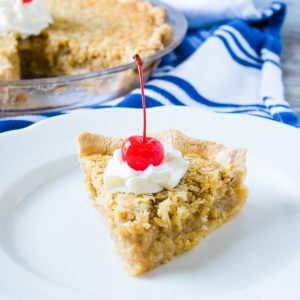 Oatmeal Pie
Oatmeal Pie is a classic pie recipe that is ideal to serve at holiday gatherings and parties.
Ingredients
Crust
1 9-

inch

unbaked pie crust
Instructions
Preheat oven to 425 degrees. Line pie pan with pie crust and set aside.

Mix milk, eggs, melted butter, oats, sugar, and coconut in a large mixing bowl. Pour into the prepared pie crust. Lightly sprinkle the top of the pie with more coconut if desired.

Bake at 425 for 10 minutes, and then reduce the temperature to 350 and continue baking for 30 minutes or until the center is set and a knife comes out clean when inserted into the center.
Nutrition
Serving:
1
g
Calories:
384
kcal
Carbohydrates:
54
g
Protein:
6
g
Fat:
17
g
Saturated Fat:
9
g
Polyunsaturated Fat:
7
g
Cholesterol:
85
mg
Sodium:
212
mg
Fiber:
2
g
Sugar:
32
g
All Our Pie Recipes