Looking for a super tasty salad that is also simple to prepare?  Then you must try this easy to follow Caprese Salad Recipe.  You won't be sorry.  It's like a little taste of Italy right at home, which is perfect if you're like most of us and can't just hop on a plane to go to your favorite little cafe in Venice.  Or Roma.  Or Verona.  You get the idea.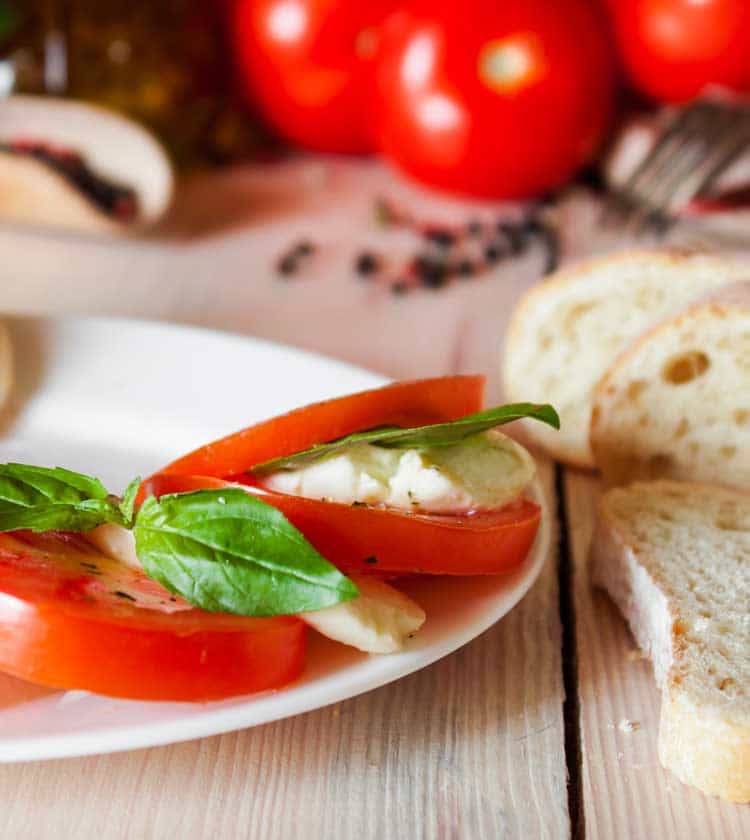 This is one of those 'recipes' that you really don't even need a recipe for.  Just use these basic ingredients (the same ingredients that are found in my Caprese Sandwich recipe, by the way) and arrange them all on a plate or platter like so.
You'll need: mozzarella cheese (the good kind!), tomatoes (ripe and juicy because you want this salad to be OUT OF THIS WORLD good, right?), some fresh basil leaves, and vinaigrette.  Slice up the mozzarella and tomatoes and start working your way around the dish: tomato, basil leaf, mozzarella slice, and repeat in that order until you make your way all the way around the plate.  Drizzle with a basic vinaigrette and serve.  Delicious!
Easy peasy, chicken squeezy… you get the idea.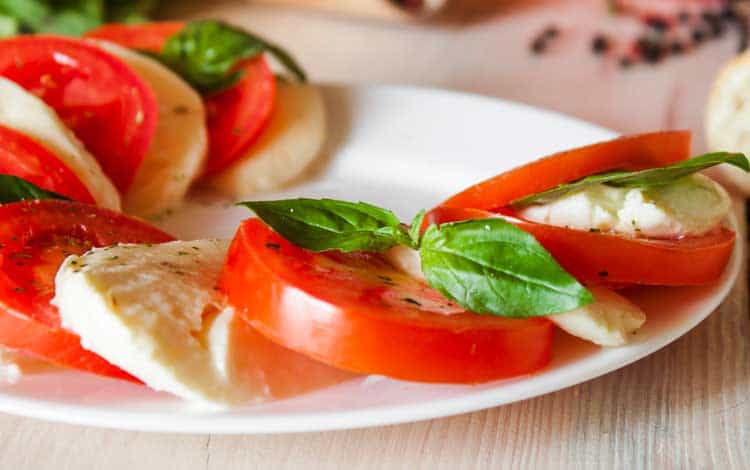 I hate to confess this, but I ate almost this entire salad myself for lunch.  I'm a huge tomato lover, and I have to say, basil sandwiched in between a soft slice of cheese and my favorite tomato is just heaven to my palate.  Don't mess with what works, and there is absolutely no need to add anything fancy to this simple salad because our Caprese Salad recipe has it going on.
Print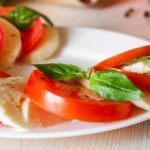 You might also like these other healthy meal ideas: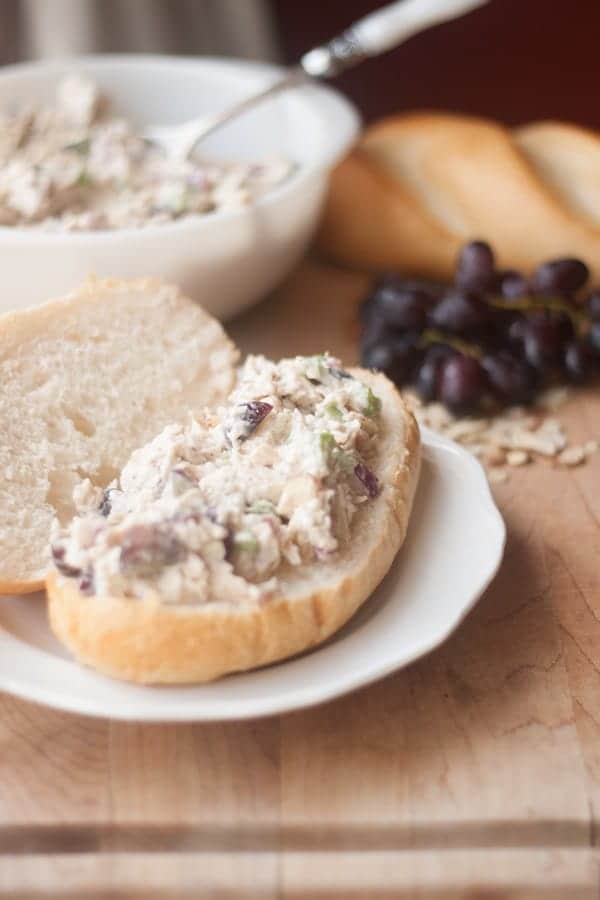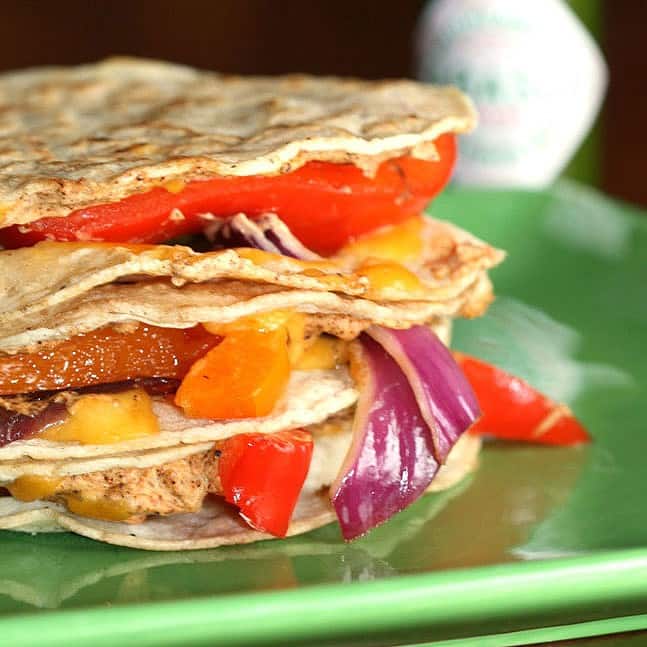 The following two tabs change content below.
Latest posts by Jessica McCoy (see all)