Fruit pudding. You really can't go wrong with  this family favorite dessert.
We typically reserve this sweet dish for summertime cookouts, but its really good any time of year. Serve it up alongside some Grilled Chicken Halves or Perfectly Grilled Ribs, or maybe even a Shrimp Boil, and you're good to go with all bases covered for the meal.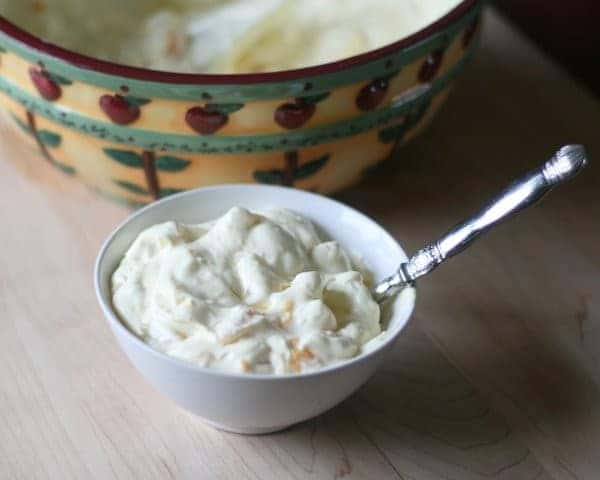 You all know by now that we love easy recipes.  This fruit pudding recipe is as easy and as quick as they come.  We make it all the time in the summer months without even glancing at a recipe.  It's just one of those recipes that can be made without putting much thought into it.  What's better is that it is a huge family favorite and it gets polished off in no time–without fail.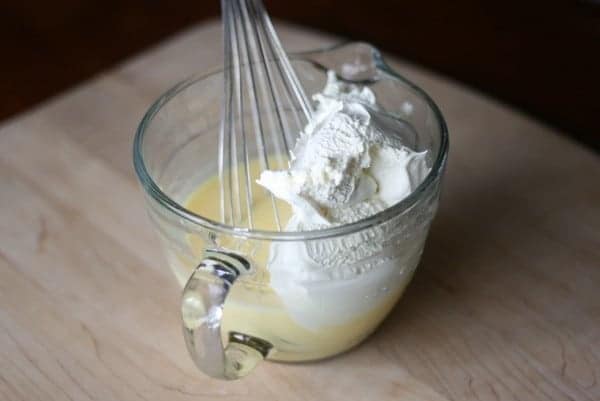 All it takes is mixing together a couple boxes of vanilla pudding, some milk, and some whipped cream.  Add fruit, and stir it all up.  And that's it!
Well, besides eating it.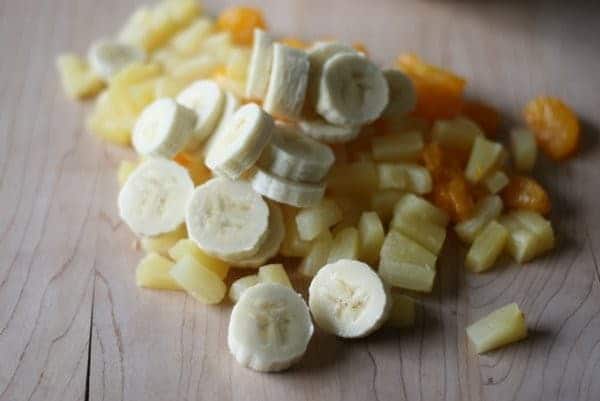 Whatever kind of fruit you like would probably work, but we always put in bananas, pineapple and mandarin oranges.  The kids love it this way.  Sometimes we throw in some strawberries, kiwi or grapes.  Normally whatever we have on hand, or whatever is on sale is what we will end up tossing in as extra.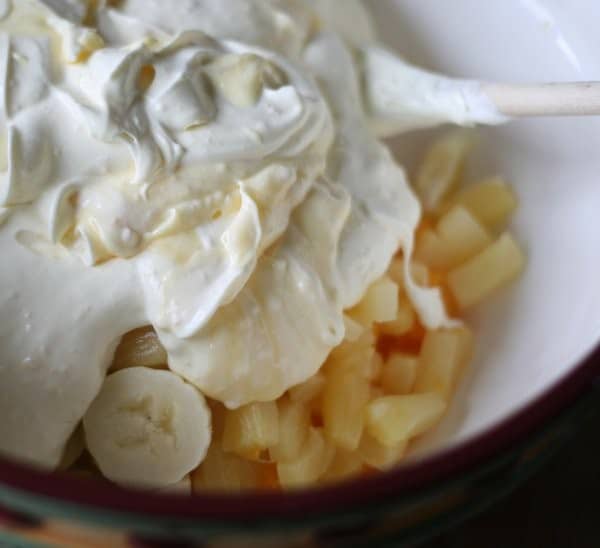 See?  Pure yumminess!  Who can resist fruit with pudding.  Okay… so maybe some people can.  But not in our family!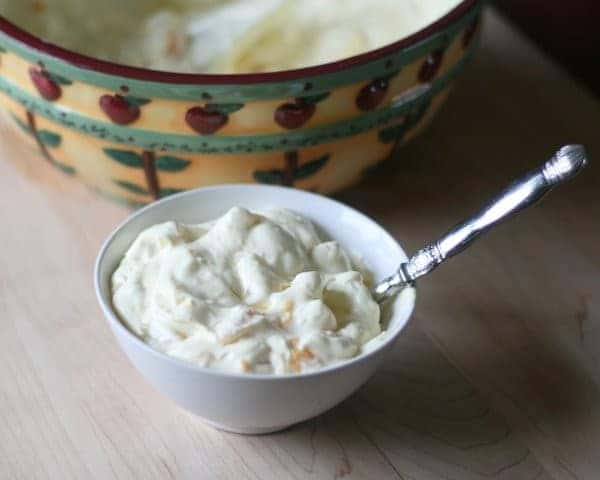 Enjoy this dessert!  Otherwise known as paradise.  Because it's that good.
Print
Fruit Pudding Otherwise Known As Paradise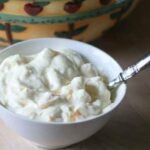 Ingredients
2 packages instant vanilla pudding
3 cups of milk
16 ounces cool whip
2-3 bananas, sliced
1 or 2 (14.5) ounce can mandarin oranges
1 (14 ounce) can pineapple chunks or tidbits
2 cups strawberries or other fruit, sliced (optional)
Instructions
Mix together 2 packages of pudding with 3 cups of milk. Whisk until no lumps remain. Stir in refrigerated cool whip.
Drain canned fruit thoroughly, and pat with paper towels. Fruit needs to be as dry as possible.
Add fruit to pudding mixture and stir to coat fruit and disperse evenly. Chill in the refrigerator until time to serve.
This is great to make ahead, but it doesn't require a lot of time to sit.  Looks pretty layered, but tastes best all mixed up.  Enjoy!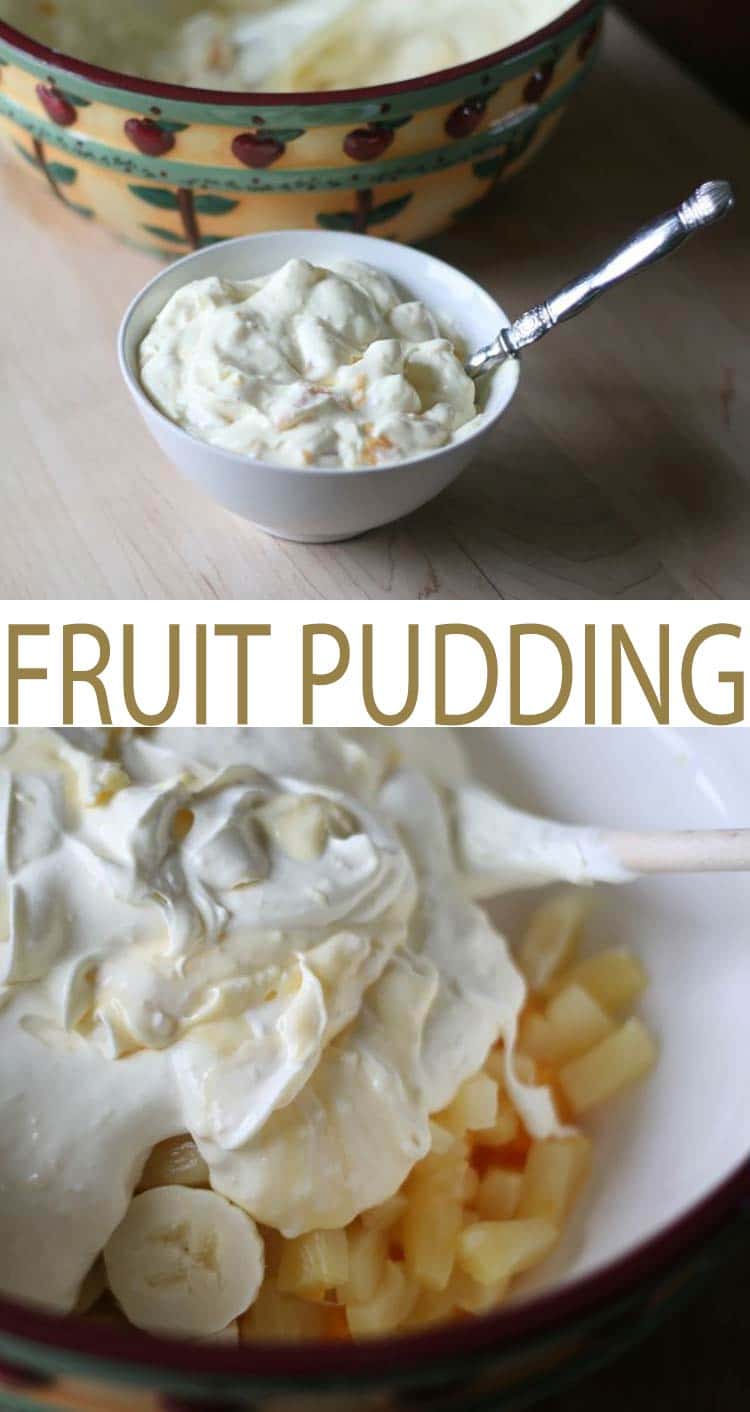 Save
Save
Save
The following two tabs change content below.
Latest posts by Jessica McCoy (see all)