I absolutely love this simple side dish paired along with a side of Stuffed Mushrooms.
Green Bean Casserole Recipe – Perfect Side for Holiday Meals
I love comfort food. What's not to love, right? Heaven knows why, but for some reason I've only recently (in the last couple of years) been properly introduced to this Green Bean Casserole recipe. Sure, I've probably tasted one a time or two over my lifetime, but a couple Thanksgivings ago I made a melt in your mouth delicious Paula Deen's Green Bean Casserole.
And a Sweet Potato Casserole that is quite seriously to die for. It takes sweet to a whole new level.
Yep, add in a Deep Fried Turkey and that is all I need to eat.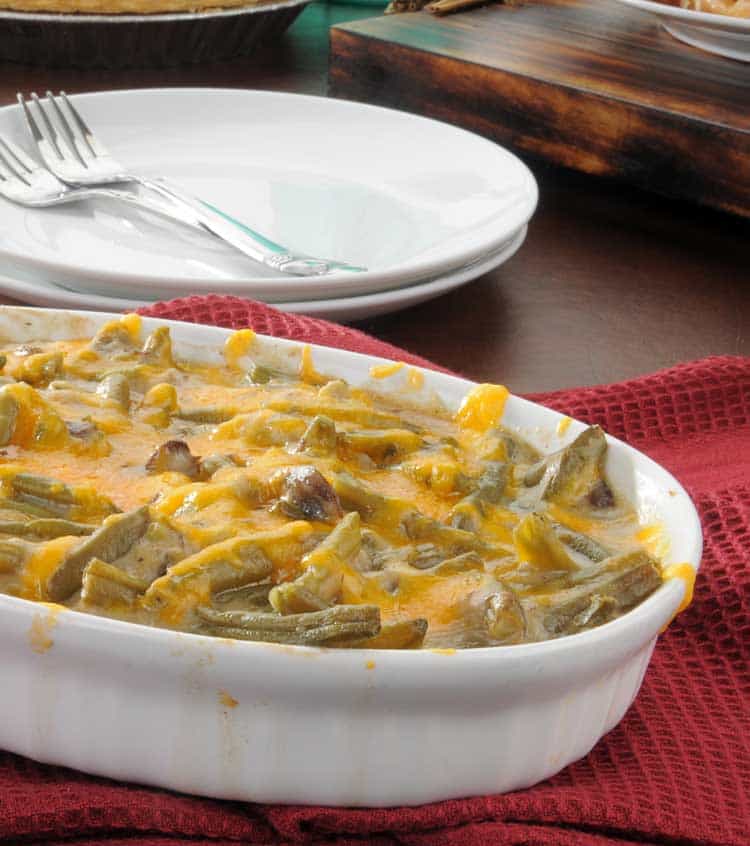 I've adapted that recipe into a one pot sensation… because who has time for the cleanup anyway?  It's simple, and it's time-saving at its best.  If you don't have pots and pans that are oven-safe, you'll need to use two.  I'm thrilled with my Rachel Ray oven-safe cookware for exactly this reason… one-pot meals!
If you haven't tried the stove-top to oven variety of cookware, it definitely can come in handy when when you're making delicious meals that require cooking on the stove and in the oven.  Why dirty up more dishes than you have to?
Print
Green Bean Casserole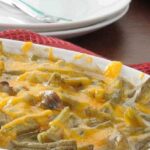 Ingredients
1/4 stick of butter
1/2 cup diced onions
1 cup fresh sliced mushrooms
1 (16 oz) bag frozen green beans
1 (10.5 oz) can chicken gravy
1 (10 3/4 oz) can cream of mushroom soup
1 (2.8 ounce) can French Fried onion rings
Salt and Pepper to taste
1 cup grated Cheddar or Montery Jack cheese for topping
Instructions
Preheat the oven to 350. In an oven-safe pan, heat butter until melted and add in the onions and the mushrooms. Cook over medium heat until cooked through, and then add the next 4 ingredients and salt and pepper. Stir the mixture well and then either transfer to a baking dish or put your oven-safe pot or skillet into your preheated oven. Bake for about 20 minutes and then top the casserole with cheese. Return the casserole to the oven and bake for an additional 10-15 minutes. When the casserole is hot and bubbly with melted cheese, dinner is ready. Enjoy!
Family meals during the holidays are something to be cherished. When you throw in some good food, you're in store for an excellent time.
Memories are made over shared food, both in the making and the eating of delicious recipes that have been handed down for decades. Or relishing the new recipes added to the mix. Because adding in new recipes, or new spins on the old, can be another tradition to look forward to each holiday.
And don't forget to add a game night on to the end of the meal, ensuring that you stretch the holiday out to its fullest and fully enjoy the company of loved ones.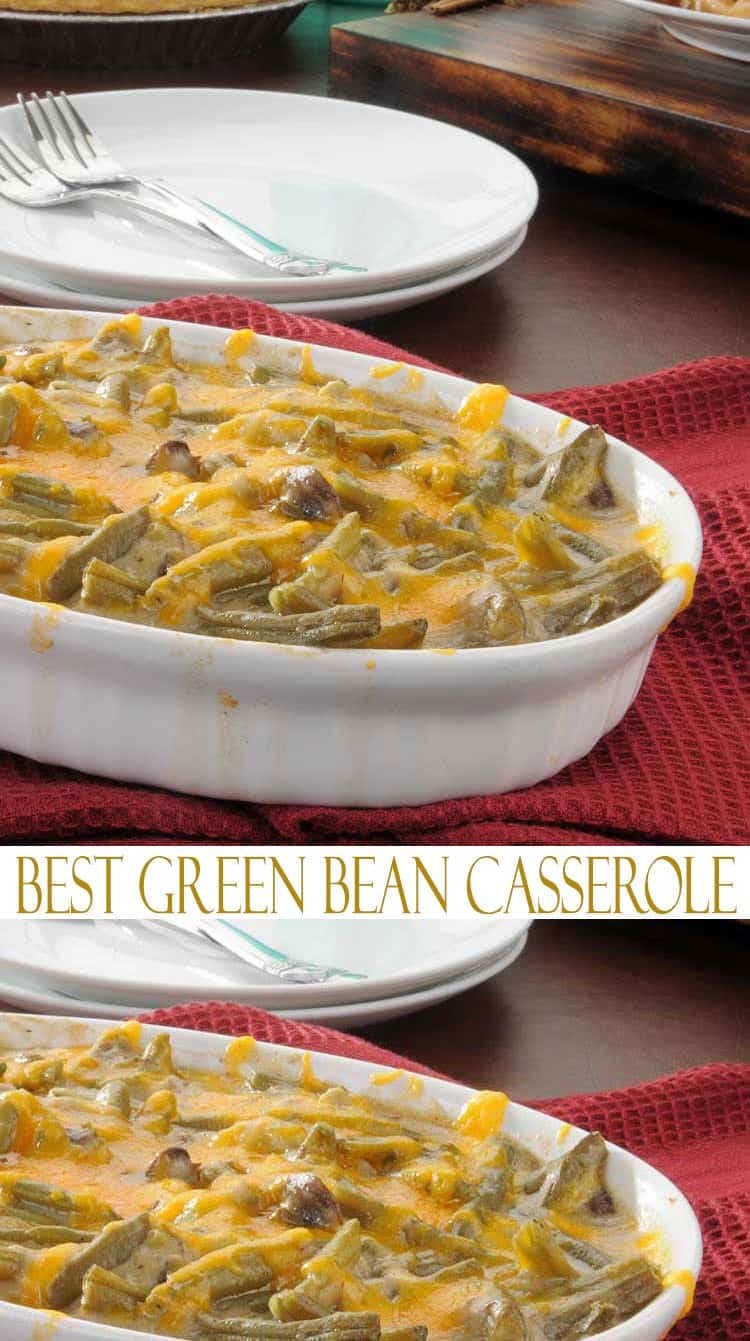 Save
Save
Save
The following two tabs change content below.
Latest posts by Jessica McCoy (see all)