I like simple desserts like these Mint Cheesecake Cups. The easier they are to make… the more I make them. Simple is good. Simple is, well… simple.
Easy to Make Mint Cheesecake Cups
Dessert at home should be relaxing, refreshing and enjoyable. There is no reason at all to spend tons of time in the kitchen making a dessert when you can make something just as tasty in a small amount of time.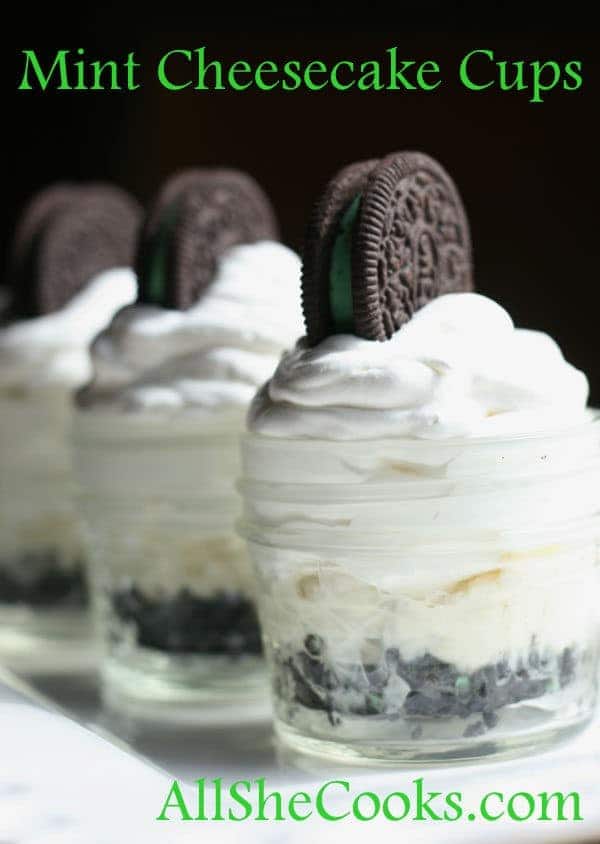 What I like about these Mint Cheesecake Cups (besides the fact that they are super easy to make and taste so good) is that they have only a few ingredients that are all yummy-licious.  And you know what?  When you need (I mean…want) something refreshingly sweet, there is something soothing about mint.  Even if it's in a cookie.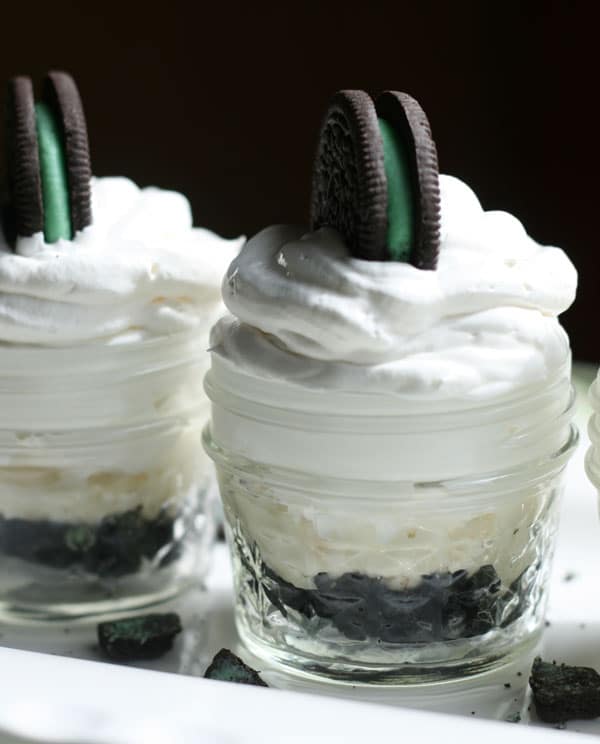 Cream cheese, sugar, a tiny bit of vanilla, optional butter and yes… mint Oreos.  Oh yeah, and whipped cream.  I put whipped cream in an icing bag to decorate the Mint Cheesecake Cups and make them look cuter.  What do you think?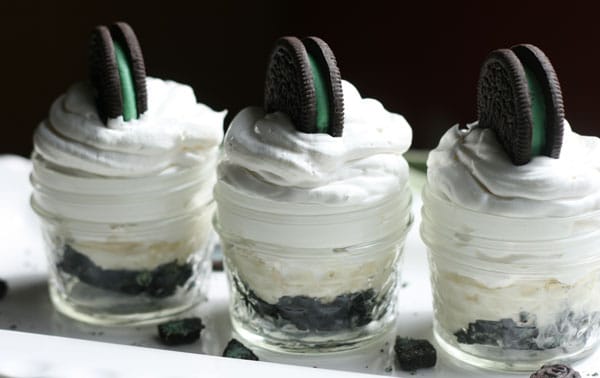 Being a food blogger means taking pretty pictures of, you guessed it, food.  And making that food look even more appetizing than it already does.  And eating it.  Yes, there's that too.  Of course, my kids absolutely love to be my taste testers and LOVE it when I make new treats.
Yeah, my daughter actually expects me to bring her a new treat when I pick her up from school now.  I've brought her Snickerdoodles, Cheerios Snack Crunch, and Chocolate Peanut Butter Pretzels…just to name a few.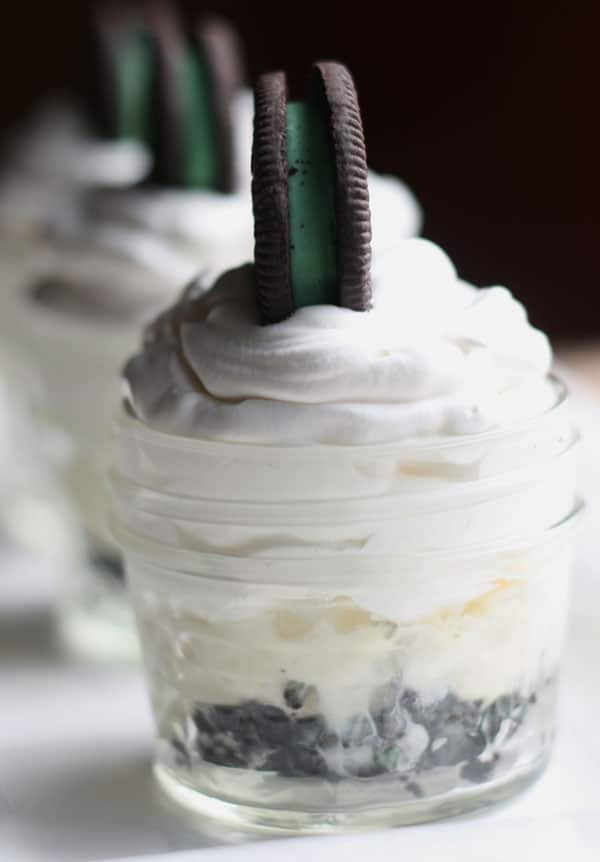 This is one treat that takes only a few minutes to make.  Seriously.  Crush up some Oreos.  Mix them with melted butter (or not, because that is optional), and line the bottom of a small jar or cup with the crushed Oreos.
After softening the cream cheese, mix it with some sugar and a small amount of vanilla.  Then spoon the cheesecake mixture on top of the Mint Oreo crust, top with whipped cream and another cookie, and enjoy.  Super simple.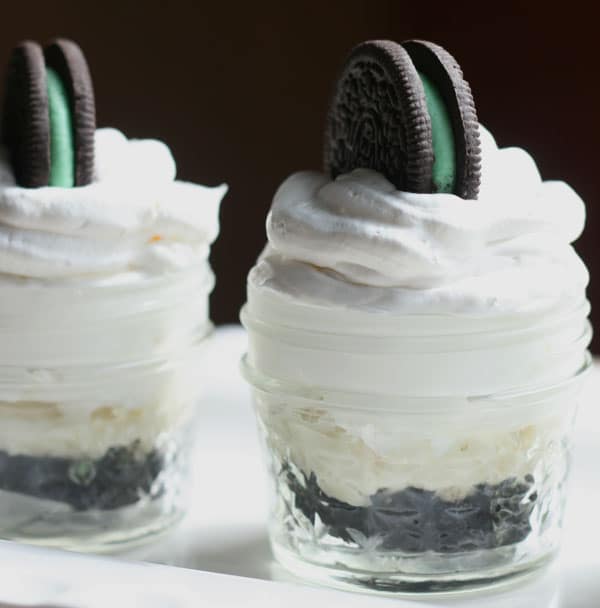 Ready to make this delicious dessert?
Print
Mint Cheesecake Cups
Ingredients
16 Oreos (mint creme), 10 of them crushed
2 tablespoons butter, melted (optional)
8 ounces cream cheese, softened
1/2 cup sugar
1 teaspoon vanilla
Cool Whip for topping
Instructions
Combine melted butter and 10 crushed Oreos. Press into the bottom of 6 small jars or cups.
Mix together softened cream cheese, sugar and vanilla. Spoon this cheesecake mixture over the crushed Oreos.
Top with whipped cream and another cookie. (I used an icing bag to make the top more decorative. This works best if the whipped topping is partially frozen.)
Save
Save
The following two tabs change content below.
Latest posts by Jessica McCoy (see all)