Peanut butter and chocolate chips.  Can't go wrong with ingredients like that.
We are a peanut butter loving family, and if you haven't been around here for very long, you might not be familiar with some of our favorites like Hot n Gooey Cinnamon Toast Sandwich and Stuffed Peanut Butter and Chocolate French Toast.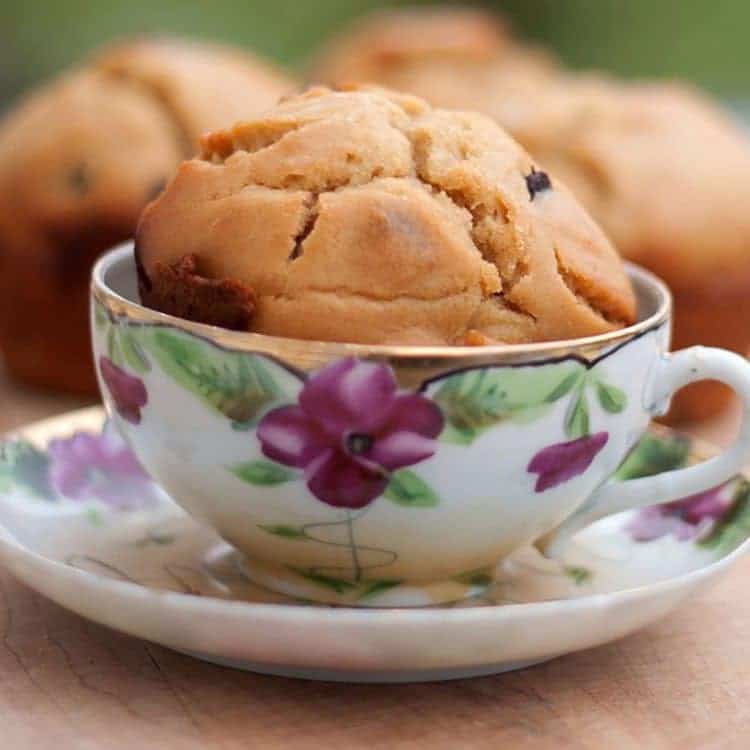 Now… we understand that a lot of people can't have peanut butter.  BUT… there are several products that work as great substitutes for peanut butter so you can still enjoy some of these recipes, just using your favorite alternative.
We've heard great things about Wowbutter. Wowbutter is a peanut butter substitute that is safe for schools. If you've tried it, we'd love to hear what you think about it.
Hopefully, even if you do suffer from nut allergies, you have a peanut butter substitute so you can make these delicious Peanut Butter Chocolate Chip Muffins.  You can just call them something else.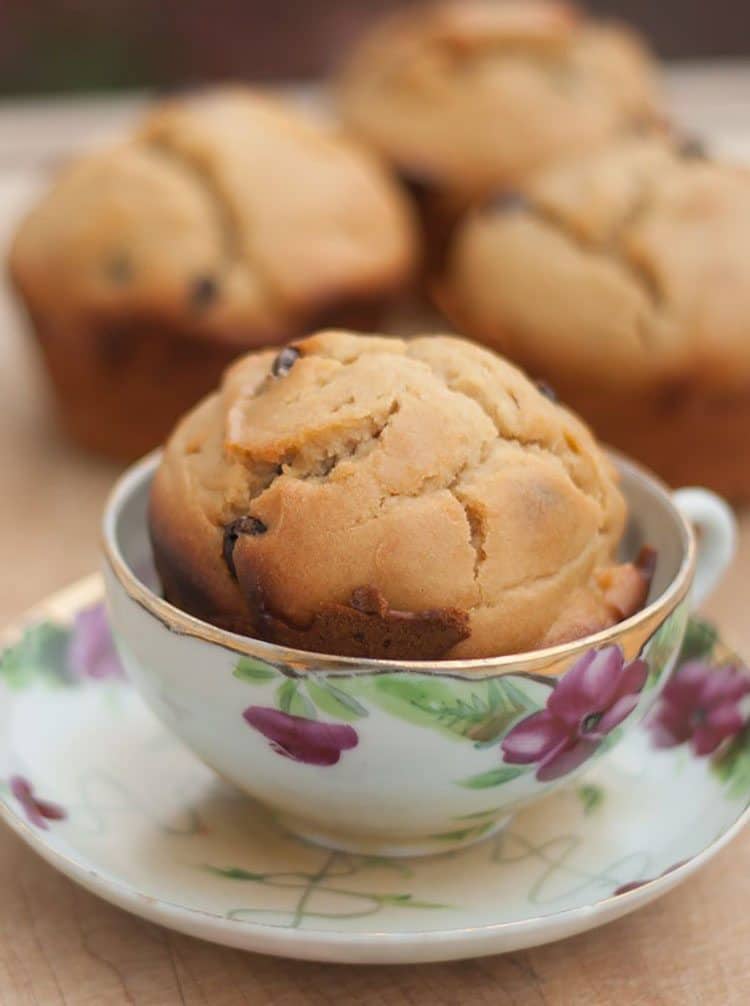 We bought this cute teacup set at an antique store that we absolutely LOVE.  My daughter and I had a fun time browsing around looking at a jaw-dropping collection of antiques including several tables that would work really well for some food photography.
A girl can dream.
Best Muffin Recipes
We love muffins, and after enjoying a couple Peanut Butter Chocolate Chip Muffins two days in a row, this recipe is being added to our list of best muffin recipes.
No kidding!
Now… are you ready for a muffin?
We are!  (Uh… in case you weren't aware- we're always ready for a muffins around here!)
You might want to try our Chocolate Chocolate Chip Banana Nut Muffins or our Pumpkin Oatmeal Chocolate Chip Muffins. They are out of this world amazing.
Creating a Peanut Butter Chocolate Chip Muffin recipe has been on my radar for quite a while.
These muffins are the perfect combination of nutty and sweet, with a breakfast muffin flavor that isn't too full and doesn't require an entire glass of milk to wash it down because of richness.
Peanut Butter Chocolate Chip Muffin Recipe
Print
Peanut Butter Chocolate Chip Muffin Recipe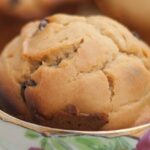 Ingredients
2 1/2 cups all-purpose flour
2 teaspoons baking powder
1/2 teaspoon salt
3/4 cup brown sugar
3/4 cup peanut butter
4 tablespoons butter, melted
2 eggs
1 1/2 cups milk
1 cup chocolate chips
Instructions
Preheat oven to 350.
Combine dry ingredients. Soften butter and peanut butter. Cream together with brown sugar. Add eggs and milk to butter mixture and mix together well. Add to dry ingredients. Mix in chocolate chips
Fill muffin tins most of the way full. Makes 8-9 jumbo muffins or 12-15 regular size muffins.
For jumbo muffins, bake on 350 for about 30 minutes. For regular size muffins, bake for 18-23 minutes.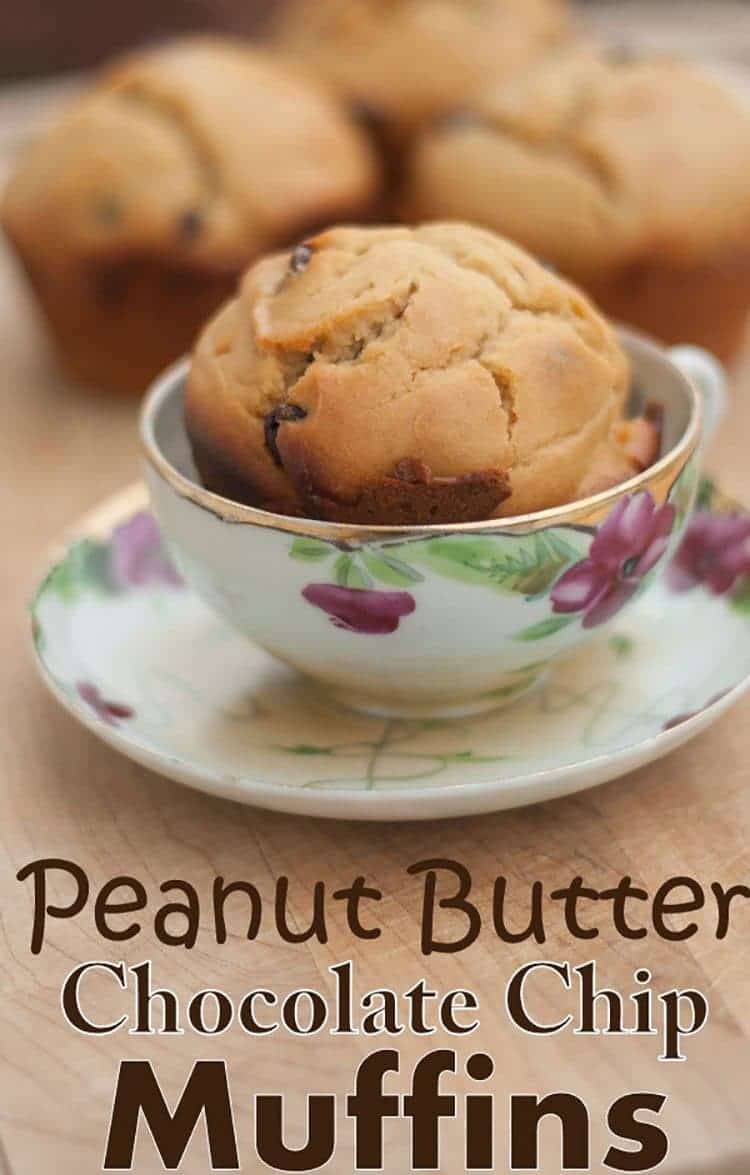 The following two tabs change content below.
Latest posts by Jessica McCoy (see all)