Low Fat Breakfast Ideas
Healthy Recipes for Breakfast to Lose Weight
Never say never.
I'm one of those people who have 'never' had to worry about her weight. 'Never' had to diet. 'Never' had to count calories.
Like I said...never say never.
What Are Best Healthy Cookbooks
I've been spending some time looking at Quick Fix Healthy Breakfasts Under 300 Calories, which I think is one of the best healthy cookbooks all time.
There is something about that countdown to the Big 40 that hits most of us in the gut--seemingly literally. And I'm talking about all the fat that starts to build up there, and in our thighs, and butt, and so on--if we're not careful. And 40 just seems like the magic number.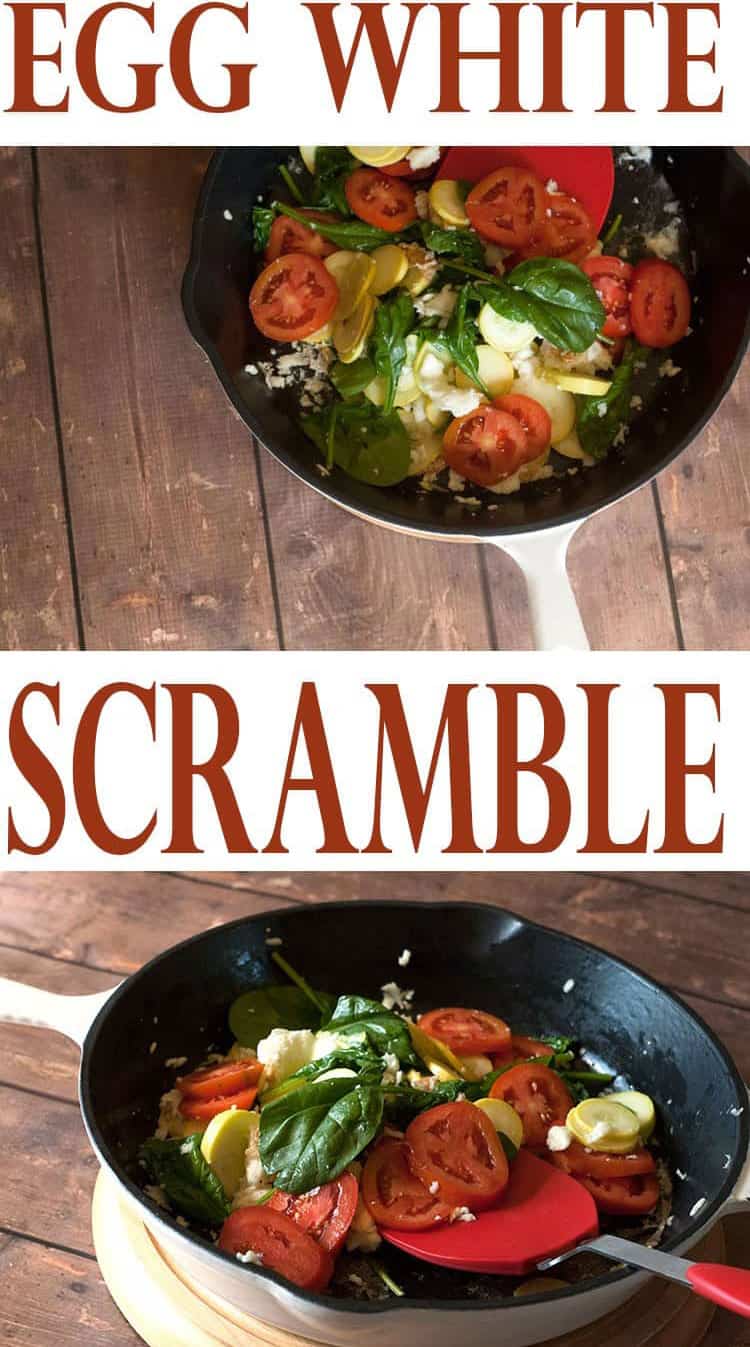 Which is one of the reasons why I also like to enjoy a lot of smoothies, like our Orange Smoothie and Banana Smoothie. Not to mention overnight Chocolate Oatmeal or a fabulous Smoothie Bowl.
Best Healthy Breakfast Weight Loss
It's the number where that magical metabolism, for those of us who were lucky enough to be graced with it for the first ⅓ of our lives--and yes, I did the math on that and got 120 too--starts to slow down. Which, unfortunately or not means its time for us to actually start working a little bit at keeping that figure that we never had to worry about before.
First, let me just state that even though I have gained weight, I am still in my ideal weight range for my age and height. Let me also say that I would be perfectly happy with that weight if it were a healthy weight gain. But hmmm... to get muscle you must work out. Yeah, that's my step 2.
Right now- step 1. I need to eat healthier. This Healthy Egg White Scramble is under 200 calories for a whopping big serving. 3 egg whites, a couple Roma tomatoes, a handful of spinach (about a cup) and a couple sprinkles of curry for seasoning--all mixed together into one fine and tasty meal. You can also use liquid egg whites, which come in really handy for quick healthy recipes for breakfast to lose weight.
Healthy Breakfast Ideas Teens
Looking for healthy breakfast ideas teens will enjoy? Serve this up for breakfast, lunch or dinner--and you'll be well on your way to a healthy meal plan that is calorie conscious and nutrition focused. Packed with protein and flavor, this recipe ensures that you're covering your bases and staying energized, which is so important when dieting.
And now, I'm off to hit the gym to play a little basketball. Because lets face it, sitting here in my office typing isn't going to turn fat into muscle! And I'm not exactly a teen anymore.
Recipe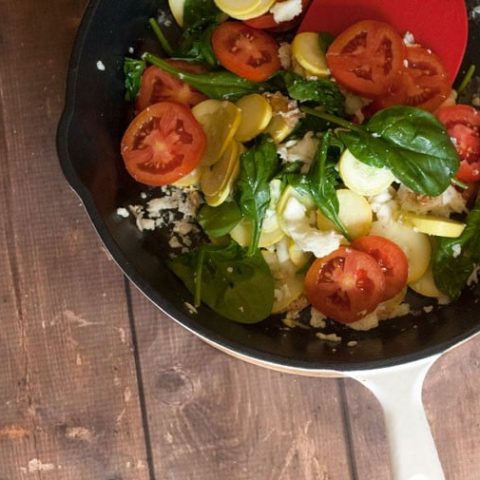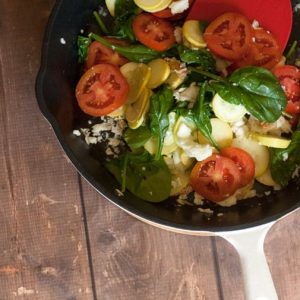 Healthy Egg White Scramble – Healthy Recipes for Breakfast to Lose Weight
Enjoy this Healthy Egg White Scramble for breakfast!
Ingredients
3

egg whites

1

tablespoon

2 % milk

1

yellow squash

thinly sliced

2

Roma tomatoes

1

cup

fresh spinach

Curry spice

to taste

Cooking spray
Instructions
Lightly spray skillet with cooking spray. Saute yellow squash over medium-low heat until slightly tender. Remove from pan.

Mix egg whites with milk. Pour into skillet and scramble. Add squash, tomatoes and spinach. Cook for a few minutes, season, and serve.

Enjoy!
Nutrition
Calories:
29
kcal
Carbohydrates:
3
g
Protein:
4
g
Fat:
1
g
Saturated Fat:
1
g
Cholesterol:
1
mg
Sodium:
48
mg
Potassium:
280
mg
Fiber:
1
g
Sugar:
2
g
Vitamin A:
1060
IU
Vitamin C:
15
mg
Calcium:
22
mg
Iron:
1
mg
Save
Save